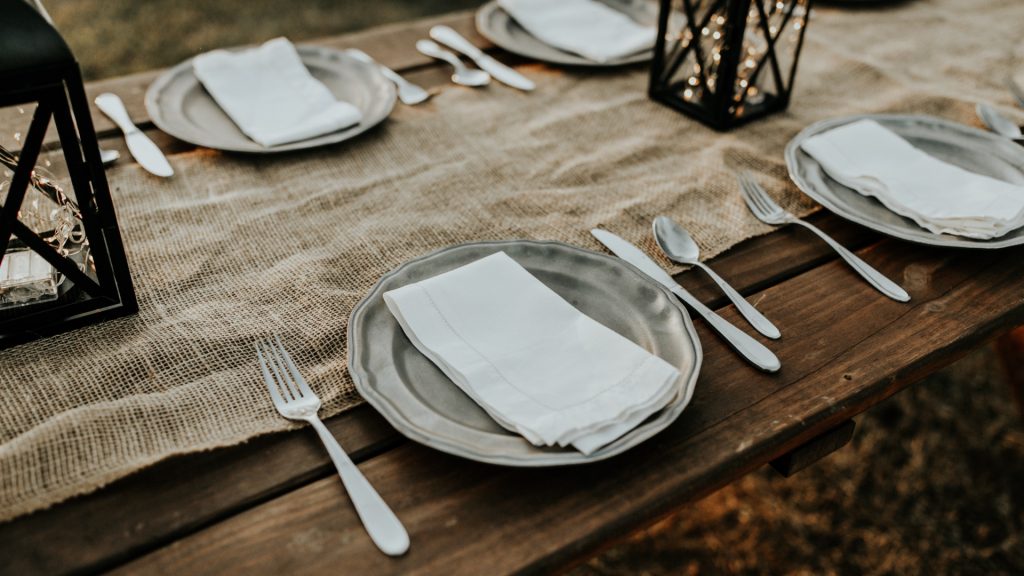 Read This Week: 1 Corinthians 3
Brothers and sisters, I could not address you as people who live by the Spirit but as people who are still worldly—mere infants in Christ. I gave you milk, not solid food, for you were not yet ready for it. Indeed, you are still not ready. You are still worldly. – 1 Corinthians 3:1-3 NIV
Thanksgiving is coming up in a few weeks. People will gather with friends and family for a time to reconnect, fellowship, and of course, eat good food. At each place where a range of ages are represented, there will likely be a table for the grown-ups and a kiddie table. The kiddie table is for those who don't possess the manners, maturity, or ability to eat the same food as adults. It is for those that need to come of age before they can sit at the big table and interact with the grown-ups.
In chapter 3 of 1st Corinthians, Paul decides to address the churches at Corinth as those at the grown-up table and those at the kiddie table. He is still talking about division and infighting, but he's not distinguishing between followers of Jesus and those outside the faith in this section. He is now talking directly to believers who he sees as either mature or immature.
Paul writes, "Brothers and sisters, I could not address you as people who live by the Spirit but as people who are still worldly – mere infants in Christ." He is saying that their behavior and actions indicate that they are not mature enough yet to handle what he wants to give them. They are still acting like the world and essentially like children who need to grow up.
This passage shows that a Christian matures by allowing the Holy Spirit to teach and guide them as they read and consume God's Word. However, the immature Christian does not value reading the Bible or living by the Spirit. They are still very much interested in the things of the world. A mature Christian wants God to change them from the inside out; an immature believer wants to align God with their life and choices. A grown-up Christian desires the meat of biblical truth. A baby Christian still craves the milk of a bible story. A mature Christian is convicted and broken over their sin; an immature Christian tries to justify it.
Paul says that another sign of maturity and readiness for the grown-up table is the way we treat others. He writes in verse 3, "You are still worldly. For since there is jealousy and quarreling among you, are you not worldly? Are you not acting like mere humans?" The mature Christian practices love and good relationships with people. Immature believers are like children who enjoy disagreement, fussing and getting their way.
The whole point and outcome of walking and doing life with God is growth, maturity and being more like Jesus. Just as it is unnatural for an adult to sit at the kiddie table at dinner, it is unnatural for a Christ-follower to remain in the same state they were in at salvation. Just as it is unnatural for an adult to drink milk from a sippy cup, it is unnatural for a Christian to ignore the Bible and how to apply it to their life.
The good and encouraging news for all Christians, as outlined in 1 Corinthians, is that there is equal access to God, His word and His wisdom. We can grow and benefit equally from His Spirit and power if we give ourselves to Him. We can all sit at the grown-up table where mature people belong.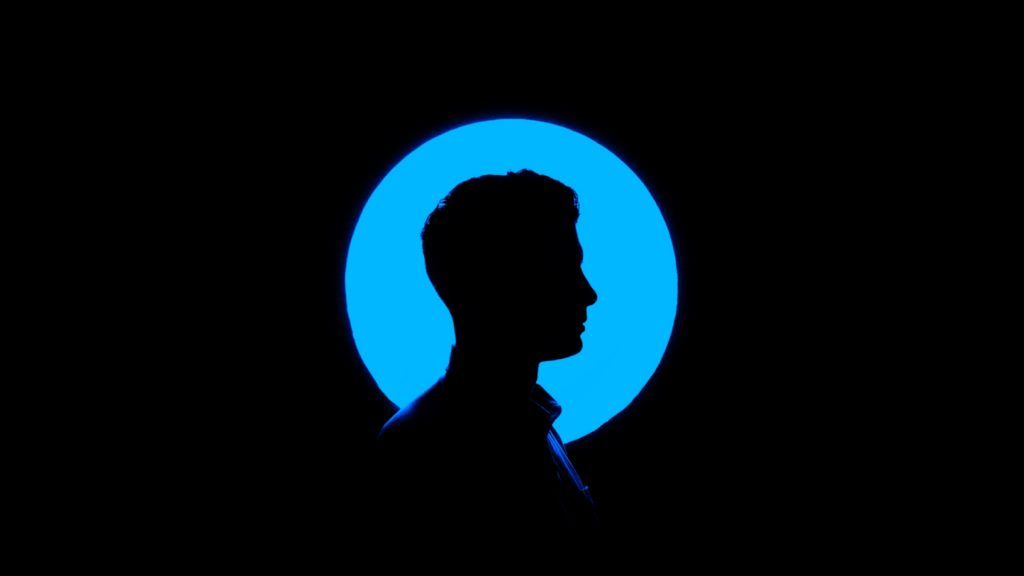 Read This Week: 1 Corinthians 2
We speak a message of wisdom among the mature, but not the wisdom of this age or of the rulers of this age, who are coming to nothing. No, we declare God's wisdom, a mystery that has been hidden and that God destined for our glory before time began. This is what we speak, not in words taught us by human wisdom but in words taught by the Spirit, explaining spiritual realities with Spirit-taught words. – 1 Corinthians 2:6-7, 13 NIV
Decisions and choices build on each other. One bad decision usually leads to another, just as a good decision can establish a pattern of other sound choices. A decision can have a domino effect and put us on a course and trajectory for better or worse.
Throughout our lifetime, the decisions we make begin to set a direction that determines the content and quality of our lives. These choices cascade and lead to predictable developments and outcomes. Therefore, wise decisions often lead to good outcomes; poor decisions lead to bad ones.
In 1 Corinthians chapter 2, Paul emphasizes the importance of getting wisdom from God. He wants to distinguish it as superior to human knowledge while recognizing that the wisdom gained from the world is not always bad, it just simply pails in comparison to the power and effectiveness of the wisdom that comes from the Holy Spirit.
Paul writes in verses 6 and 7, "We speak a message of wisdom, but not the wisdom of this age or of the rulers of this age, who are coming to nothing. No, we declare God's wisdom, a mystery that has been hidden and that God destined for our glory before time began." The Bible makes it clear that Christian wisdom is not human. It comes from the Holy Spirit and not from man's discovery. It is divine and centered in God's redemptive plan for humanity, not the corruptible schemes of the world. It has an eternal view and purpose. It is unfailing and draws from an unlimited source of power.
Essentially, God is saying to us through this passage, that our best life and our best choices will not come from our own understanding. They will come from the things God has revealed to us by his Spirit (v.10). The course and trajectory of our lives will be filled with good decisions and positive choices if we seek the wisdom of God. Our relationships, marriages, business and even how we choose to spend our free time will lead to affirmative and successful outcomes if God's wisdom is sought and applied above all else.
For those who love and pursue God, every day can be a good day underwritten with wise decisions. It may not always feel like a good day, but when we follow God and His plan, we can be confident of the best outcomes. It is when we try to do it on our own and forsake God's way that life begins to take on a more negative tone. But, if we walk in God's not human wisdom, we will enjoy His blessings beyond anything the world can offer.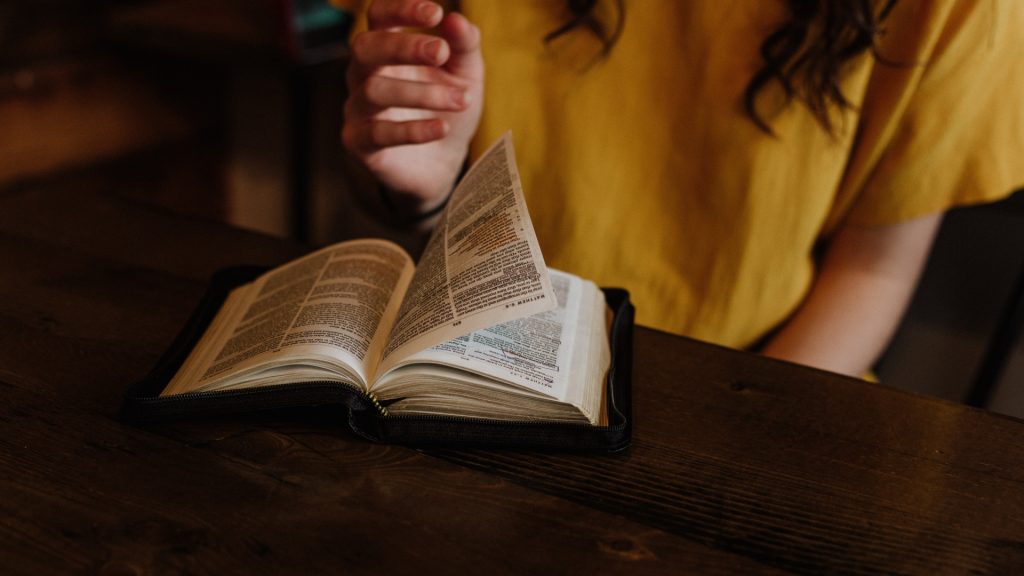 Read This Week: 1 Corinthians 1
For the message of the cross is foolishness to those who are perishing, but to us who are being saved, it is the power of God. Where is the wise person? Where is the teacher of the law? Where is the philosopher of this age? Has not God made foolish the wisdom of the world? For since in the wisdom of God, the world through its wisdom did not know him, God was pleased through the foolishness of what was preached to save those who believe. For the foolishness of God is wiser than human wisdom, and the weakness of God is stronger than human strength. – 1 Corinthians 1:18, 20-21, 25 NIV
We live in a world of incredible access to knowledge and information. If we want to know what the capital of North Dakota is, we can immediately find the answer. If we want to know where Kanye West is from or the back story of our favorite athlete, it is simply a click away. However, this unprecedented access hasn't made us wiser. It has given us a false sense of understanding that has led to arrogance and the proud belief that we're all knowledgeable experts on a variety of topics.
The Apostle Paul addresses this same issue and mindset among the people and church of Corinth in the book of 1st Corinthians. The church there was falling apart because of sin, division, and people trading God's wisdom for faulty human knowledge. As in modern society, when you have a bunch of proud people depending solely on their reason and intellect, there are going to be problems in every walk of life.
In the first chapter, Paul gets right to the heart of the issue. He makes it clear that their disregard for God is the reason for all of their turmoil and problems. The keyword in this opening part of his letter is wisdom. He uses various iterations of wisdom 13 times to create a contrast between God's wisdom and the knowledge of men.
The revealed wisdom of God through Christ is far superior to anything a person thinks they know or could come up with. Verse 25 says, "For the foolishness of God is wiser than human wisdom, and the weakness of God is stronger than human strength."
God is always seeking to make himself and his wisdom known. He uses several ways to show us who He is and what we should do. God reveals himself through the Bible, through nature, through the conscience, through events and circumstances, through other people, and through the person and teachings of Jesus Christ. There is no excuse for us to not know God, to not access His wisdom and apply His knowledge to every situation and circumstance in our lives.
We cannot know God and his ways through our means and knowledge alone. Verse 21 states that "the world through its wisdom did not know God" meaning that we cannot access God's truth and power on our terms. But if we humble ourselves in light of the cross and walk away from the arrogant reliance on our reason, intellect, and technology, we could have the uncommon sense and supernatural wisdom we need to succeed in life and to glorify God.
If we truly seek the Lord, our decision-making, business dealings, relationships and everything we attempt can be underwritten by the clarity, foresight, judgment, and acumen that comes from God's perfect wisdom. There is no limit to what we can accomplish. There is no boundary to the health of our relationships. There is no obstacle or sin we can't overcome and there is no cap on what we can do for God when we exchange our common knowledge for the uncommon sense of God's wisdom.
Paul summed it up this way in verse 18, "For the message of the cross is foolishness to those who are perishing, but to us who are being saved, it is the power of God."