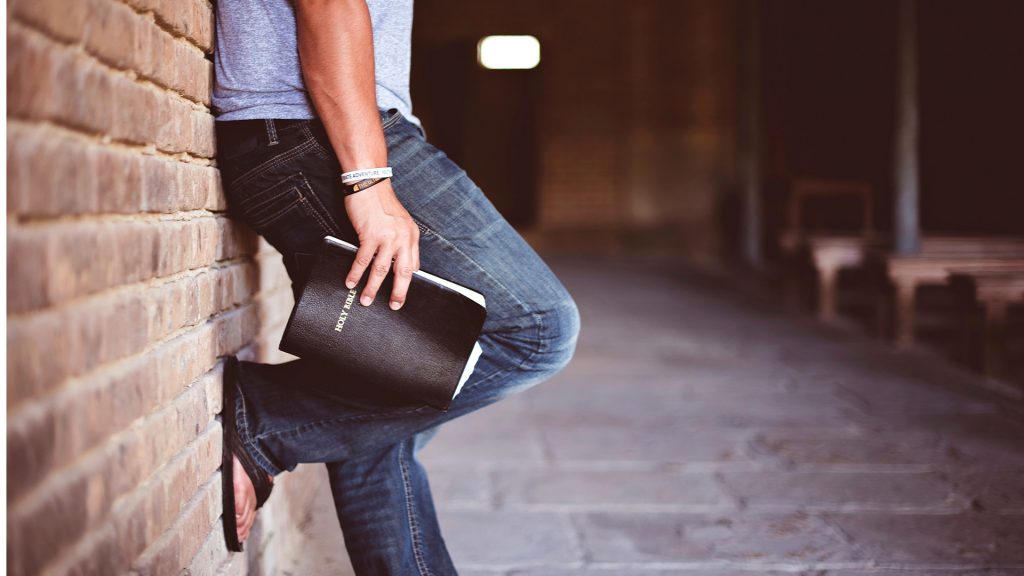 Read This Week: Galatians 6
But watch yourselves, or you also may be tempted. Carry each other's burdens, and in this way, you will fulfill the law of Christ. If anyone thinks they are something when they are not, they deceive themselves. Let us not become weary in doing good, for at the proper time we will reap a harvest if we do not give up. Therefore, as we have the opportunity, let us do good to all people, especially to those who belong to the family of believers. See what large letters I use as I write to you with my hand! – Galatians 6:1-3, 9-11 NIV
Anytime someone says, "It's not personal," you can be sure that it is, in fact, very personal. That statement as a whole is a myth. Everything is personal to somebody, whether it be in a marriage, friendship, in business and certainly when it comes to having a relationship with God. Consequently, the vast majority of what is undertaken or attempted in life, cannot help but be personal.
The Apostle Paul certainly had a deep, personal connection to his calling, his work and the gospel of Jesus Christ. He was emotionally and spiritually invested in the mission and people, therefore, he took what he said and taught in his letters very seriously and personally. His passion and personal investment in the work of the Lord is evident in the last chapter of Galatians.
Paul usually dictated the content of his letters to a scribe but would write a short farewell. However, in Galatians 6, he decides to write the entire closing paragraph himself. He was intent on making one more stand for the true Gospel and one more reiteration of how we should live as followers of Jesus. He says in verse 9, See what large letters I use as I write to you with my hand! He wrote in bigger letters than normal for emphasis as if to say, "Don't miss this!"
For Paul, the Christian life was serious and personal and he didn't want us to miss some final teachings and encouragement about grace, freedom and our responsibility to each other and the world. He took it personally to warn us against the traps of temptation and the importance of avoiding religion and its oppressive teachings. He wants us to have the opposite attitude and desire of the religious and look out for one another in humility and bear each other's burdens.
Paul didn't want the Galatian church nor does he want us to give up or stop doing good things just because we face some challenges. He passionately tells us to take our walk with God personally while not making it about ourselves. He writes in verse 14, "May I never boast except in the cross of our Lord Jesus Christ, through which the world has been crucified to me, and I to the world." From this, we see that it is far better to live in persecution for Jesus than to die in popularity without Him.
Lastly, Galatians 6 teaches that we should always take grace personally. The final thing Paul writes to the believers is for the grace of the Lord Jesus Christ to be with their spirits. He closes the letter the same way that he began it, with an emphasis on the power of God's grace in the life of the Christian. His overall message is that a healthy, grace-filled individual depends on Christ's life in them to be enough. It is personal, powerful and all anyone needs.