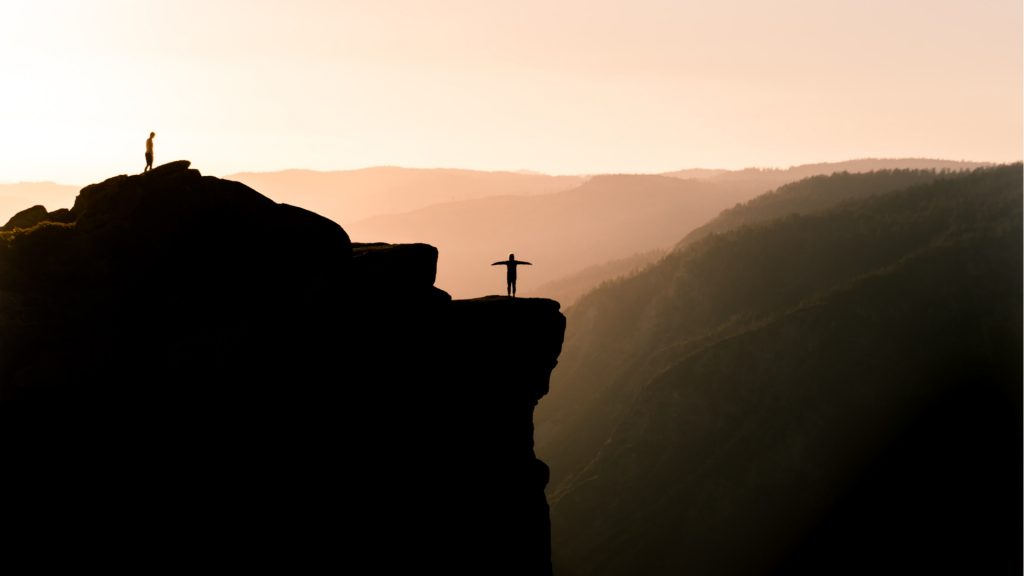 Read This Week: Romans 16
Now to him who is able to establish you in accordance with my gospel, the message I proclaim about Jesus Christ, in keeping with the revelation of the mystery hidden for long ages past, but now revealed and made known through the prophetic writings by the command of the eternal God, so that all the Gentiles might come to the obedience that comes from faith—to the only wise God be glory forever through Jesus Christ! Amen.
– Romans 16:25-27 NIV
In life, we are constantly asking questions of ability. Can we do it? Can we make it happen? Whatever it is, we are regularly examining whether we are able or up to the challenge. When it comes to our spiritual lives and living for God, it is natural to ask the same questions of ourselves. Can we fulfill our purpose? Can we make a difference in the lives of others? Can we keep walking with Jesus in a world that is growing increasingly complex and hostile to people of faith? Are we able to be used to spread the gospel around the globe?
The answer to these questions is yes and no. No, we can't fulfill God's purpose for our lives on our own. No, we don't have the power to bring glory to God on earth in and of ourselves. No, it is too difficult to live for Jesus in our finite strength. But, there is a resounding yes to all of these questions too.
Yes, God has given us an eternal purpose, and what He began, He will finish (Phil. 1:6). Yes, God's Spirit fuels us with the power to bring glory to Christ in every situation (2 Peter 1:3). Yes, we can not only live for God in the world, but He can use us to do and accomplish more than we could previously imagine without Him (Eph. 3:20). The ultimate answer to our questions of ability is that God is able. Therefore, in Christ, we are able.
This message is Paul's summary of encouragement in the last chapter of Romans. After commending a lady named Phoebe, a deaconess in the church at Cenchreae and the potential carrier of Paul's letter to Rome, greeting many others who had been a blessing to him, and issuing another warning against false teachers, he enters into his final words. These words constitute one long sentence that begins with this statement:
Now to him who is able to establish you in accordance with my gospel, the message I proclaim about Jesus Christ, in keeping with the revelation of the mystery hidden for long ages past, but now revealed…
It is fitting that Paul finishes his letter by praising God and talking about the purpose and power of the gospel. His main point is to give the Romans confidence in the transcendence of Christ and their capacity to do great things in God's strength as they stand by the word. They should have no doubts about God's message through Paul and His power to both establish and sustain them. 
These truths are still as effective in the present as they were for the ancient believers. As we trust in God and His promises, we will be secure in Christ and able to fulfill His purposes. We can do His will and complete His plan for the glory of Jesus just as those called long ago. Though we may suffer and face hardship, we can do big things for God as we conform to the likeness of Christ and trust in His gospel. We are able because He is.
God is able. His purpose and power are there when others fail us and doubt surrounds their repeated promises to change. God is able when we feel stuck in life, lose a job, and when our loved ones and family members pass away. God is able when our kids make poor decisions, stray from their upbringing, and break our hearts.
God is able when we feel marginalized, ignored, and like we don't have a friend in the world. God is able when we're tempted and moral and ethical dilemmas compound our day. God is able when we're frustrated, confused, and jaded. God is able when we're in pain, exhausted, and when life is just fine.
God encourages us, guards us, watches over us, and attends to our every need. He picks us up when we fall and propels us to keep walking when we want to quit. He is the Maker of heaven and earth and He has limitless power that is available to us every moment of every day. His salvation is eternal, His gospel is peace, and His word is true. Like the Roman Christians, we can do it because God has established us. He is able.