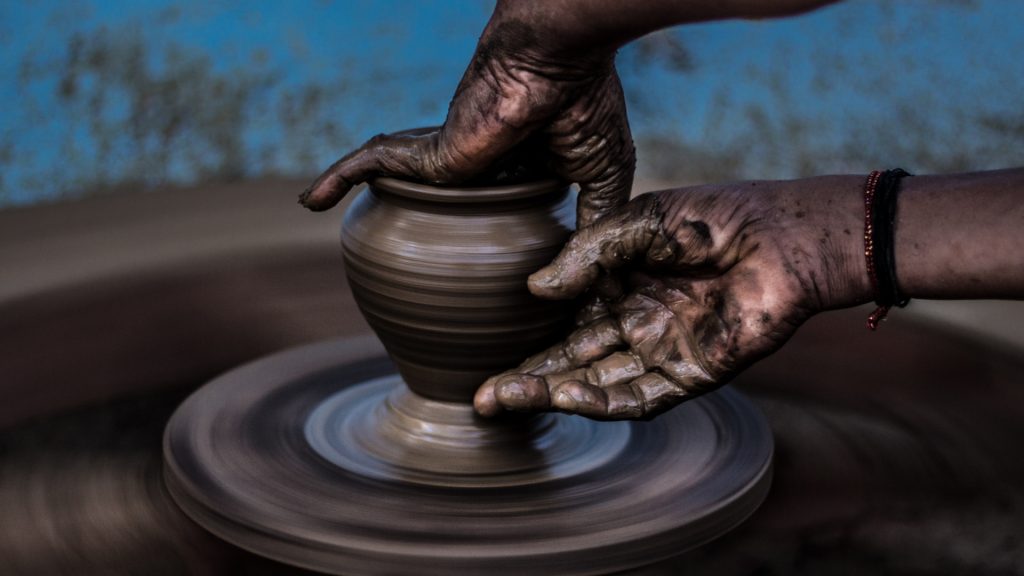 Read This Week: 2 Corinthians 4
But we have this treasure in jars of clay to show that this all-surpassing power is from God and not from us. We are hard-pressed on every side, but not crushed; perplexed, but not in despair; persecuted, but not abandoned; struck down, but not destroyed. We always carry around in our body the death of Jesus, so that the life of Jesus may also be revealed in our body. – 2 Corinthians 4:7-10 NIV
If you have been a follower of Jesus in America for any considerable period, you may have taken one look at the title of this entry and thought it was about the contemporary Christian band most popular in the early 2000s. While that would be a good guess, it is not our subject here. We're talking about the powerful jars of clay metaphor that Paul uses in 2 Corinthians 4:7.
At this point in his letter, Paul wants to make a distinction between his experience and the people of Corinth. He had a unique conversion and suffered intense persecution, including being in prison and having to endure a public stoning. Even as he wrote to them, he had just been near death again. The Corinthians had not faced these circumstances or opposition in their walk with Christ. So, it is was easy for some to idolize Paul as a hero and for others to look down on him as a poor, battered soul.
But starting with verse 7 to the end of the chapter, Paul points out the one, enduring similarity that they all had. He writes, "But we have this treasure in jars of clay to show that this all-surpassing power is from God and not from us. We always carry around in our body the death of Jesus, so that the life of Jesus may also be revealed in our body." His assertion here is that they were all the same; common individuals revealing an uncommon Savior to the world. They had different experiences but were all just normal people carrying around something priceless.
Paul wants them and us to know that Christians are not special because of who we are, or because of our spiritual resume. We are special only because of what we carry. Just as an expensive item doesn't get its worth from the box it comes in, the Gospel does not get its power from who holds it nor its value from the clay jar. We have this treasure in jars of clay is a beautiful word picture of God entrusting His extraordinary message to ordinary men and women. Imperfect, temporary vessels who have been given the responsibility to transport something eternal and flawless.
In the ancient world, many things were stored in clay jars including valuable treasures. In our modern world, this is true of the Christian life. The timeless message of the Gospel is stored in sinners saved by grace who are refined by fire and susceptible to being broken just like ancient pottery. Yet, God, in His good pleasure, chooses to deliver His most remarkable thing in such unremarkable containers.
This is why we shouldn't lose hope in our calling or life with God. This is why we don't have to despair when we go through hard times. It's not about us. It's not about what we can do or bring to the table. It's about the privilege of carrying the Good News of Jesus to the world so that the grace that is reaching more and more people may cause thanksgiving to overflow to the glory of God.