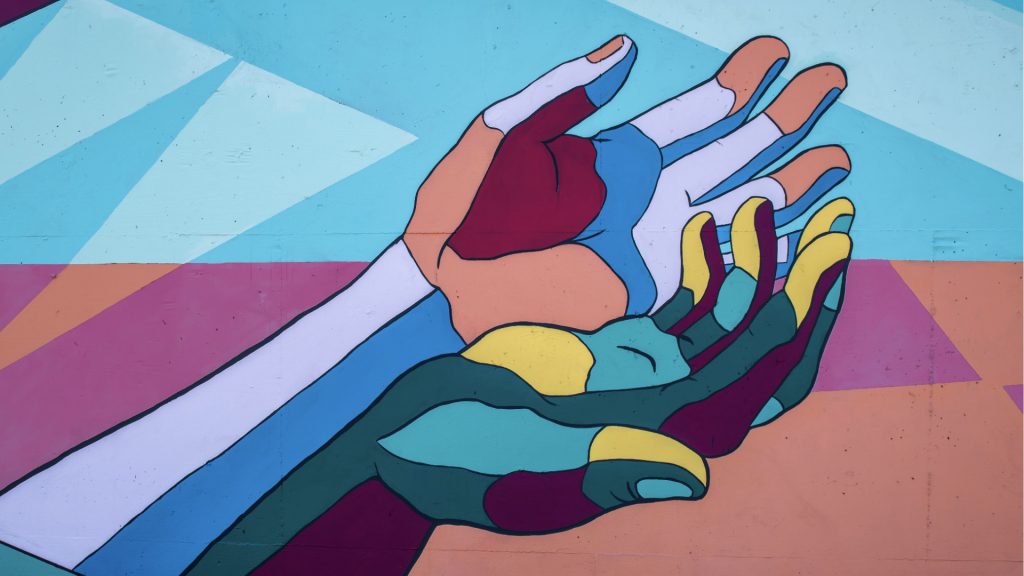 Read This Week: Romans 9
I speak the truth in Christ — I am not lying, my conscience confirms it through the Holy Spirit — I have great sorrow and unceasing anguish in my heart. For I could wish that I myself were cursed and cut off from Christ for the sake of my people, those of my own race, the people of Israel. – Romans 9:1-4 NIV
We often hear the word compassion as an expression of sympathy in contexts of caregiving professions, the judicial system, or helping the poor and marginalized in society. Compassion is taking pity and having concern for the sufferings and misfortunes of others. But a better definition of compassion is "to suffer together or the feeling that arises when you are confronted with another's difficulties and feel motivated to relieve them."
In other words, true compassion in life toward any individual or group doesn't just stop with the emotion. When we are genuinely feeling compassion, it should move us to action. We should walk alongside others, get involved in their lives, and go beyond our own comfort to help alleviate their suffering.
This was the Apostle Paul's heart and posture toward the people of Israel in Romans 9. Even though his letter is addressed to the believers in Rome and primarily a Gentile audience, it in no way leaves out his compassion and love for the Jews and the implications of the gospel for his own countrymen. In fact, at the beginning of the entire book, he says that the gospel is rooted in God's dealings with Israel. Because of this, we not only see his compassion for the nation but his anguish at their unbelief in Christ.
We observe Paul's intense concern in verse 3, "For I could wish that I, myself were cursed and cut off from Christ for the sake of my people, those of my own race." When Paul thought of his people and their estrangement from God, he felt overwhelming grief. His compassion is so strong that he is ready to forfeit his own hope in Christ if it would benefit and save them. It would be hard to find a greater expression of love and an ultimate form of compassion than this. Paul is so desperate for the Jews to be saved that he would ask God to cut him off from Christ if that would bring their redemption.
Just imagine if this type of compassion, care, and effective love was felt and expressed in the hearts and lives of modern-day believers? That we would care so much for the suffering and lostness of those far from God, that we would be willing to go to any lengths to see them rescued from their sin, restored to a relationship with their heavenly Father, and experience the joy of eternal salvation.
As followers of Jesus, there is no such thing as caring too much. There is no such thing as having compassion without action. Our understanding of God's sovereignty and what He has done for us should not lead to complacency or apathy about the spiritual and physical suffering of others, but to extraordinary empathy and burden for them. Our love for Christ and his gospel compels us beyond a feeling to a calling, a purpose, and a mission to care too much.