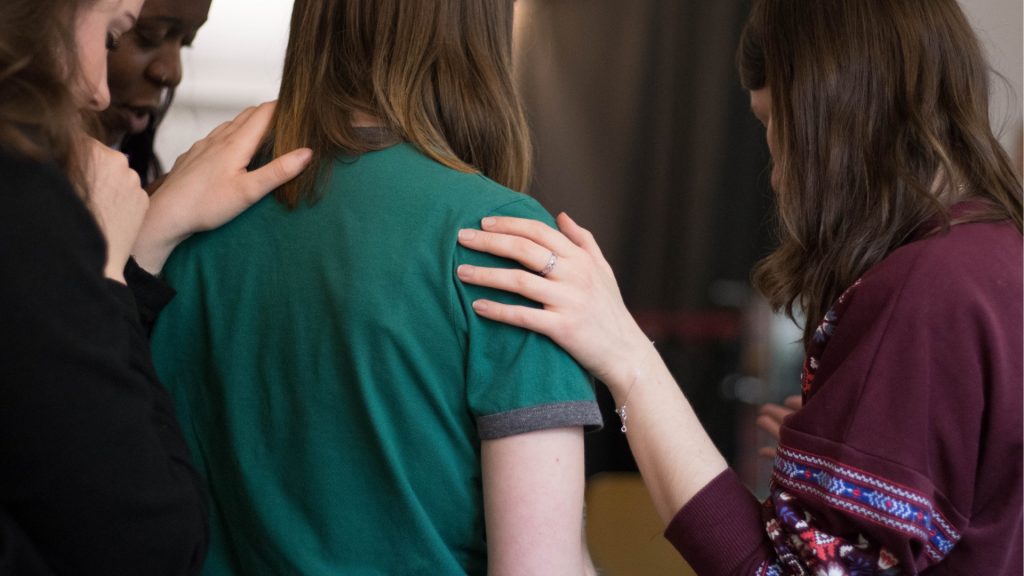 Read This Week: Romans 15
We who are strong ought to bear with the failings of the weak and not to please ourselves. Each of us should please our neighbors for their good, to build them up. May the God who gives endurance and encouragement give you the same attitude of mind toward each other that Christ Jesus had, so that with one mind and one voice you may glorify the God and Father of our Lord Jesus Christ. Accept one another, then, just as Christ accepted you, to bring praise to God. – Romans 15:1-2, 5-7 NIV
In our lifestyles, activities, words, and freedoms, we often fail to be mindful of and regard others, especially those who are weak or may be suffering from a lack of maturity. Having the mind and attitude of Christ in our freedom and knowledge is humbling ourselves for the sake of other people and their wellness. It is being conscious of and recognizing both where we are on the faith journey and where someone else might be.
In Romans 15, Paul identifies mature people who have an awareness of the needs of others and know the responsibilities we have to stand with and fight for each other as the strong. He says the strong do not patronize the weak or show frustration at their seeming immaturity or knowledge. This action does not serve the lifelong debt of love for one another. Instead, the strong is to be patient and bear with those who are weak while encouraging, supporting, and building them up in their faith. Verses 1-2 plainly state:  
We who are strong ought to bear with the failings of the weak and not to please ourselves. Each of us should please our neighbors for their good, to build them up.
It is the mark of a mature follower of Jesus to walk with other people and relate to them beyond one's own desires. Paul teaches in this chapter that the key to bearing with and building up the weak is following the example of Christ in how he denied Himself to please God the Father and served others for their good, not his own. Jesus properly handled his freedom for the sake of those who were weaker and therefore, we should too. Verses 5 and 7 communicate this truth:
May the God who gives endurance and encouragement give you the same attitude of mind toward each other that Christ Jesus had… Accept one another, then, just as Christ accepted you, to bring praise to God.
If the mature ignore the influence of their actions on the immature, they are no longer acting out of love. Love willingly sacrifices freedoms that cause another to stumble. If we fail to empathize with someone in their weakness when we exercise our freedom, it could cause that person to be destroyed by our actions. Freedom and love must go together. The strong should look out for the weak.
We need God's help to bear with each other. If we have the attitude of Jesus, we can be an incredible bridge to learning and meaningful conversation while helping others grow in their faith. We can listen instead of arguing; seek to understand instead of posture; disagree without being disagreeable, and be more desirous of being in the right relationship with God and our neighbor than always being right on a subject.