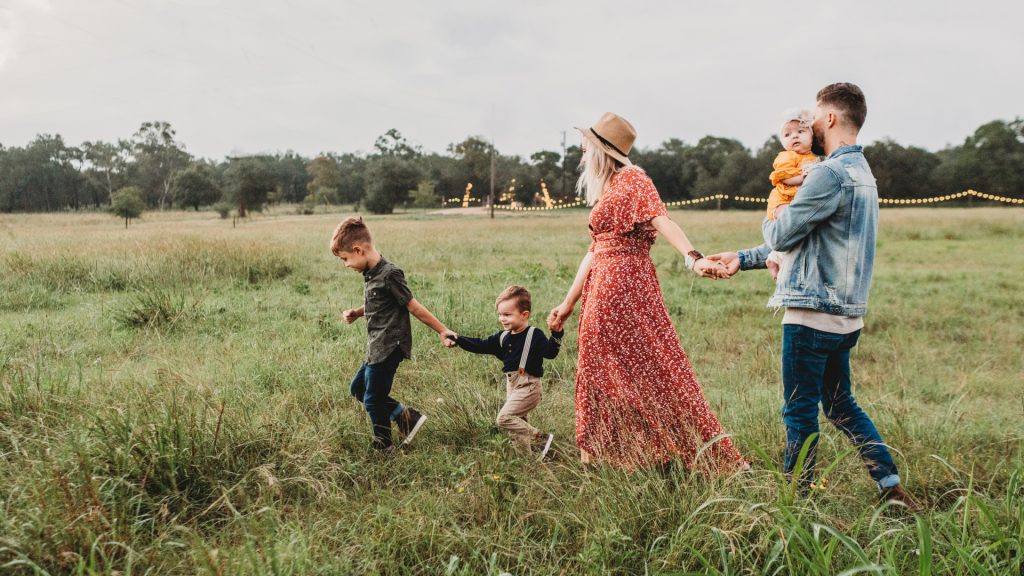 Read This Week: Galatians 4
But when the set time had fully come, God sent his Son, born of a woman, born under the law, to redeem those under the law, that we might receive adoption to sonship. Because you are his sons, God sent the Spirit of his Son into our hearts, the Spirit who calls out, "Abba, Father." So you are no longer a slave, but God's child; and since you are his child, God has made you also an heir. – Galatians 4:4-7
The Bible contains a familial theme. Families are the center point of so many stories throughout the Scriptures, and through a family, God established His covenant. The language of the family is also common, and there is not a more beautiful picture of this than God as our Father. It is comforting, securing and affirming to know that we are loved by our Heavenly Father, even if we don't have an earthly one.
Paul reinforces this truth about our relationship with God in Galatians 4. He uses the analogy of adoption and states that because God's Spirit saved us, we are adopted sons and daughters that are given absolute privileges in the family of God and equal status as heirs. This is an incredible blessing that we are given through salvation and it is a demonstration of God's grace and true love for us.
We can imagine someone helping or even saving another person, but not going so far as to make them a part of their family. Every human being is a child of God in the sense of being His offspring and made in His image. But not every person is a child of God in the sense of this close, adoptive relationship that we enjoy through Jesus Christ. Yet, this is what God has done for us. He gives us the distinction of being his sons and daughters.
Pastor and Author, John Piper once wrote, "God does not leave us in the condition of aliens when he adopts us. He does not leave us with no feelings of acceptance and love. Rather, he pours his Spirit into our hearts to give us the experience of being embraced in the family."
The Lord is our Abba Father as Paul tells us in this passage. He is our Daddy who withholds nothing from His children. Through faith, and because God sent his Son, born of a woman, born under the law, to redeem those under the law, that we might receive adoption to sonship, we are all in the family of God.