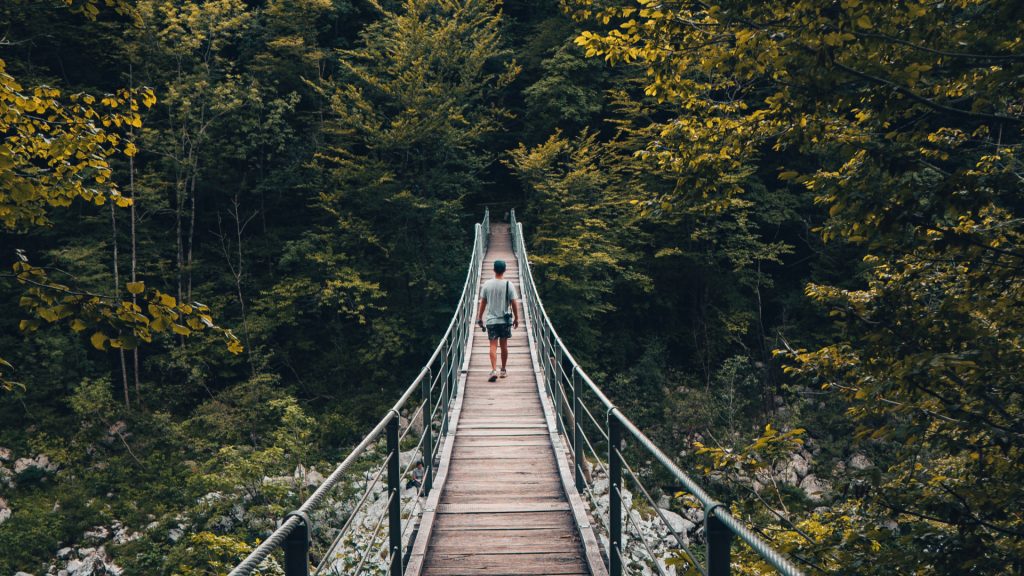 Read This Week: Galatians 2
For through the law, I died to the law so that I might live for God. I have been crucified with Christ and I no longer live, but Christ lives in me. The life I now live in the body, I live by faith in the Son of God, who loved me and gave himself for me. I do not set aside the grace of God, for if righteousness could be gained through the law, Christ died for nothing! – Galatians 2:19-21 NIV
In 1966, a man by the name of Sonny Curtis wrote a song entitled I Fought the Law in his living room in West Texas. Curtis had never been in trouble with authorities nor had he ever been to jail. He just had an idea for a catchy tune and wrote it down. The song would eventually become world-famous and recorded by multiple legendary artists like Hank Williams Jr. and The Clash.
One of the lines in the song says, "I guess my race is run. I fought the law, and the law won." In the first century, the Apostle Paul had his mind on running the race and the law too. But he was less interested in fighting the law as he was in making sure people knew the fulfillment of it. He wanted the church of Galatia and the world to know that when it comes to their salvation and winning the race of life, keeping the law wasn't necessary anymore in light of God's grace.
Paul is passionate and serious about this topic in Galatians 2. He makes it clear that keeping the Mosaic Law was good for what it was intended, but faith in Christ by his grace is all that is required now to have a relationship with God. This passage tells us that we don't have to go back to the law anymore. We don't have to do things or keep rules to be saved or acceptable to the Lord. Returning to the checkboxes of religion for salvation is unnecessary and denies the grace that God extended to us through Jesus.
Verse 20 says, "I have been crucified with Christ and I no longer live, but Christ lives in me. The life I now live in the body, I live by faith in the Son of God, who loved me and gave himself for me." This means our lives are completely interconnected with Christ through faith in His finished work on the cross. We have a new life because we believe Jesus died for us and rose again, not because we're good at following religious orders. We don't need the law to fulfill God's requirements. Jesus did that for us.
The law of religion creates a space between us and God. And every time we sin or do something wrong, it is easy to see just how far we are from Him and His standard. But faith in Jesus bridges the gap that we could never cross on our own. It not only allows us complete access to God but supplies a real, lasting relationship with Him.
A new life of intimacy with God is what only grace can give. It moves us from the pressure of following and keeping the law to the peace and joy of a loving relationship. That's what grace does for us. Grace fought the law and won. Grace wins.