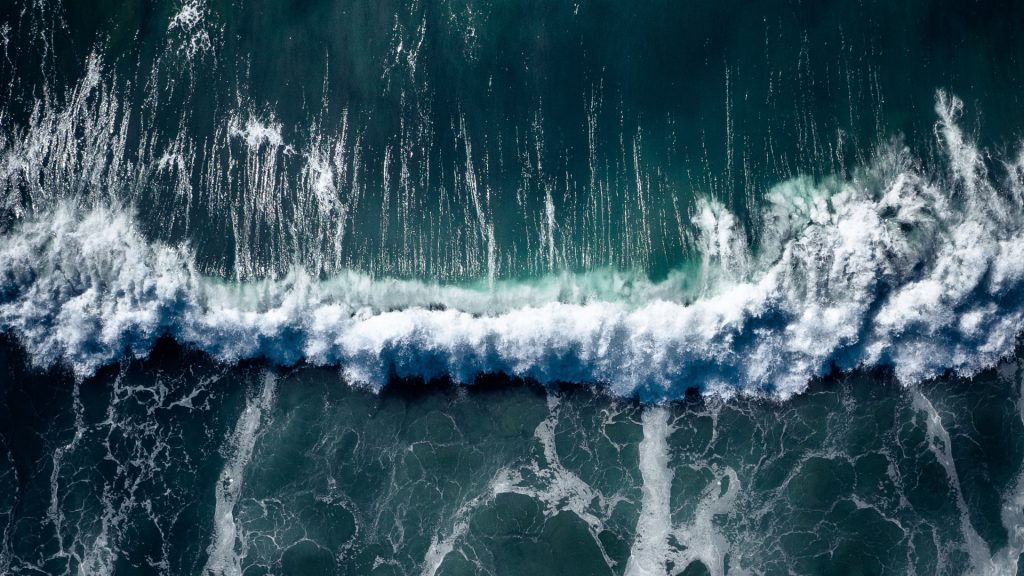 Read This Week: Matthew 14
"Lord, if it's you," Peter replied, "tell me to come to you on the water." "Come," he said. Then Peter got down out of the boat, walked on the water, and came toward Jesus. But when he saw the wind, he was afraid and, beginning to sink, cried out, "Lord, save me!" Immediately Jesus reached out his hand and caught him. "You of little faith," he said, "why did you doubt?" And when they climbed into the boat, the wind died down. Then those who were in the boat worshiped him, saying, "Truly you are the Son of God." – Matthew 14:28-33 NIV
Matthew 14 shows us a pivotal moment where Peter and the disciples face some questions about their faith. They were in a boat without Jesus, and the wind picks up on the lake and begins to stir the waves. Jesus then walks out to the disciples on the water, and it terrifies them as they think they're looking at a ghost. But the Lord assures them of his presence by identifying Himself, yet this does not calm their fear.
Peter then asks Jesus to perform an additional miracle to prove his identity. He says in verse 28: "Lord, if it's you," Peter replied, "tell me to come to you on the water." Peter was asking God to prove he is God. He wanted him to identify himself as the Almighty by doing another miracle outside of walking on water. He called out to Jesus to confirm his identity by causing him to do something he could not do if the Lord were not there.
We tend to do the same things. We seem to want God to do something tangible or miraculous in our lives to prove Himself to us, but He often wants to do something miraculous in us that builds our faith. We want the miracles of life and it causes us to take our eyes off the One who provides them. Verse 30 illustrates this:
Then Peter got down out of the boat, walked on the water, and came toward Jesus. But when he saw the wind, he was afraid and, beginning to sink, cried out, "Lord, save me!" Immediately Jesus reached out his hand and caught him. "You of little faith," he said, "why did you doubt?"
Like Peter and the disciples, God allows us to go through moments and seasons that are not solved by things we can see but by increasing our faith in the unseen. Sometimes we need to grow in our faith in the middle of the storm and not doubt God's provision for our lives.
We need the winds of faith, not the winds of convenience or comfort. The winds of faith are unique because they come in the middle of the struggle, in the middle of hurt, fatigue, and exhaustion. Unlike instant gratification, the winds of faith give us the strength to press on and the resilience to face the next challenge. 
We are resilient and powerful through faith in Jesus. There is so much strength within us through the power of the Holy Spirit. And when we trust Him and are propelled by the winds of faith and not doubt, our lives are energized and empowered to release the potential inside to stand up, walk on the troubled waters of life, and be successful. The winds of faith can take us further than we ever thought we could go and help us realize that God is exactly who He said He was all along.