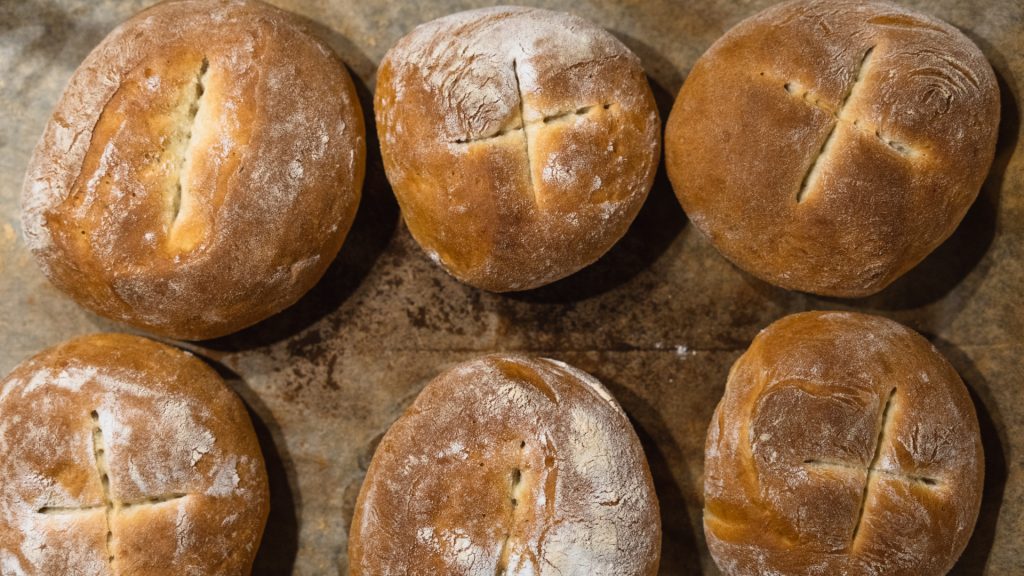 Read This Week: Matthew 15
He told the crowd to sit down on the ground. Then he took the seven loaves and the fish, and when he had given thanks, he broke them and gave them to the disciples, and they in turn to the people. They all ate and were satisfied. Afterward, the disciples picked up seven basketfuls of broken pieces that were leftover. The number of those who ate was four thousand men, besides women and children. – Matthew 15:35-38 NIV
Matthew 15 contains one of the most famous and widely read stories of Jesus' ministry and life on earth – the account and miracle of Him feeding the masses of over four thousand people with just seven loaves and a few small fish. It is a transcendent and practical illustration of how God cares for our needs and is an example of how He tends to the little things in our lives and moves to meet our foundational provisions in spectacular ways. This story also shows us the power of God and His love for people and their well-being.
If we read this passage in its context, the feeding of the four thousand is not a surprise. Jesus was continuing his ministry and performing divine miracles throughout the chapter. He already healed the demon-possessed daughter of a Canaanite woman, and as he traveled, verse 30 tells us that great crowds came to him, bringing the lame, the blind, the crippled, the mute, and many others, and laid them at his feet; and he healed them. God's power was on full display already in this section of Scripture, so what He does in feeding the crowds comes as no shock in light of His divine might through the person of Jesus.
Yet, the disciples still struggle with their faith in God's ability to do unexplainable things among them. After Jesus says he doesn't want to send the crowd away hungry, the disciples are skeptical of how they will feed everyone despite witnessing all of His previous miracles. They say back to him in verse 33, where could we get enough bread in this remote place to feed such a crowd? 
It is difficult to be hard on the disciples here because we have the same tendencies in our lives. We watch as God meets our needs and performs miracles on a grand stage, yet we still struggle to have faith and believe that He will provide for us day-to-day. But if he can heal the sick and make the blind see and make a disabled person walk, surely He can make sure we have enough food to eat.
Jesus shows them and us once again of His capacity. Verses 36-37 say:
Then he took the seven loaves and the fish, and when he had given thanks, he broke them and gave them to the disciples, and they in turn to the people. They all ate and were satisfied.
Not only did Jesus assess the situation, consider the need, and provide the food, the Bible tells us that the people had enough and were satisfied. Isn't that just like God? He loves us so much that He cares for the small details of our lives, and He knows what we need at all times. But, He responds in His grace and mercy to our situations in such a way that not only does He give His provision, but we are also satisfied. In our life with God, when He provides, we don't need anything else. He is our ultimate satisfaction.