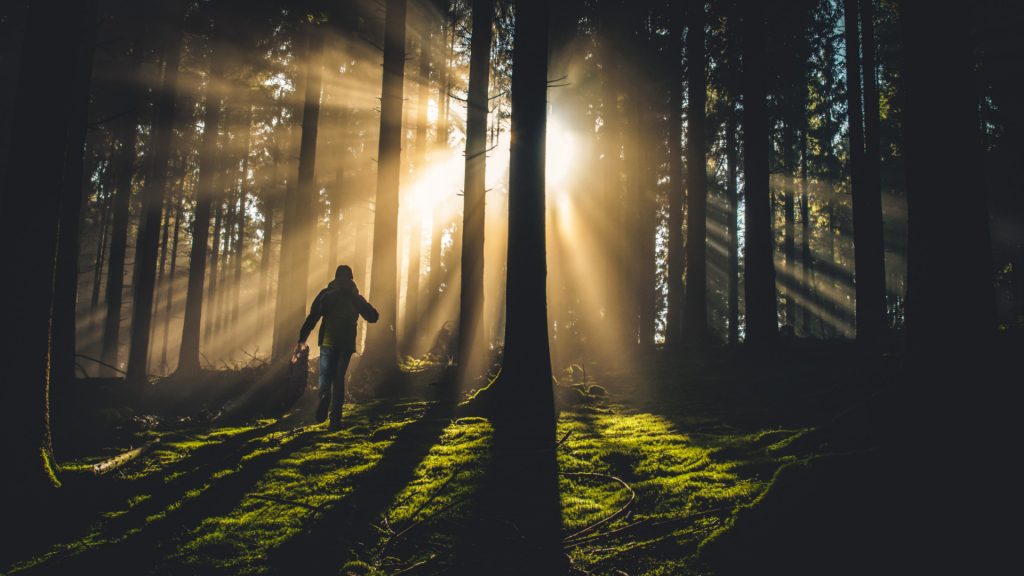 Read This Week: Acts 7
But Stephen, full of the Holy Spirit, looked up to heaven and saw the glory of God and Jesus standing at the right hand of God. "Look," he said, "I see heaven open and the Son of Man standing at the right hand of God." At this they covered their ears and, yelling at the top of their voices, they all rushed at him, dragged him out of the city, and began to stone him. Meanwhile, the witnesses laid their coats at the feet of a young man named Saul. While they were stoning him, Stephen prayed, "Lord Jesus, receive my spirit." Then he fell on his knees and cried out, "Lord, do not hold this sin against them." When he had said this, he fell asleep. – Acts 7:55-59 NIV
When problems, challenges, and suffering arise in life, we can see them as an opportunity instead of a setback. When followers of Jesus and the church as a whole face resistance, persecution, and combative situations, we can use it as an opportunity to exercise our faith in the Lord and each other. We can trust God for His protection as we carry out His mission with boldness and confidence. We can examine our ministries and see if changes need to be made internally. We can also increase our passion and witness for Christ.
In Acts 6 and 7, we see the growing pains of the church and the persecution of it by those who opposed Jesus, the message, and the mission. Among the believers was a man named Stephen, who was filled with the Spirit and anointed to preach in Jerusalem, win those far from God, and even do miracles like the apostles. His life and testimony is the culmination of the church's witness to the Jews. After Stephen, the gospel would go out to the Gentiles and the known world.
The Sanhedrin and religious leaders hated Stephen and tried desperately to defame and discredit him through public debate, accusation, and ridicule. However, the wisdom and power he received from God couldn't be matched by any of the scholars that rose to take him on. Stephen's final speech to the Sanhedrin ended with this bold, fearless rebuke and proclamation of the truth of Jesus Christ. He said in verses 51-53:
"You stiff-necked people! Your hearts and ears are still uncircumcised. You are just like your ancestors: You always resist the Holy Spirit! Was there ever a prophet your ancestors did not persecute? They even killed those who predicted the coming of the Righteous One. And now you have betrayed and murdered him—you who have received the law that was given through angels but have not obeyed it."
The only alternative the enemy had to stop Stephen and the spread of the gospel was to eliminate him. So they dragged him out in the street and stoned him to death. Yet, even in death, the glory of God was on him and people standing by were impacted by what they saw. One of them was a man named Saul, who God would use at a greater level than the one he watched die. Verses 55-59 says:
But Stephen, full of the Holy Spirit, looked up to heaven and saw the glory of God and Jesus standing at the right hand of God. "Look," he said, "I see heaven open and the Son of Man standing at the right hand of God." Meanwhile, the witnesses laid their coats at the feet of a young man named Saul. While they were stoning him, Stephen prayed, "Lord Jesus, receive my spirit." Then he fell on his knees and cried out, "Lord, do not hold this sin against them." When he had said this, he fell asleep.
Stephen's life and witness should serve as an inspiration and example of faith, commitment to God, and display of holy boldness in our mission. Even though the sufferings of the early church differ from ours today, we see an increase in Christian persecution worldwide and more opportunities for true followers of Jesus to step forward, lovingly communicate God's truth, and let their light shine before all men. 
God does not call everyone to be a martyr for the faith, but He does call us all to be His witnesses and make sacrifices for the gospel in our families, neighborhoods, workplaces, and the world. We never know how the Lord will use our witness to impact those around us. Perhaps another "Saul" or person that God will use for His glory is watching what we say and how we live. In light of that, we must aspire to all be witnesses like Stephen.