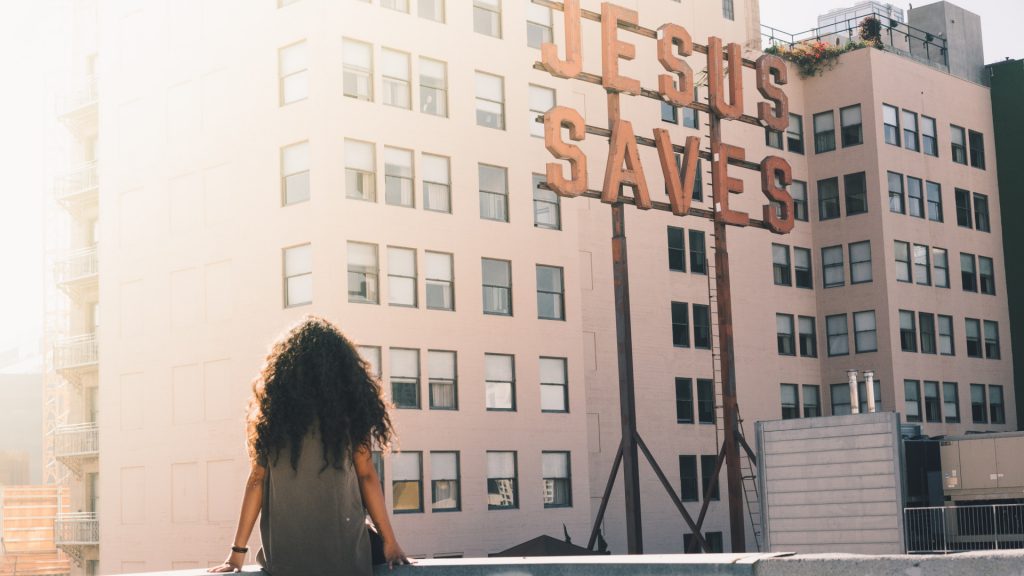 Read This Week: Matthew 16
When Jesus came to the region of Caesarea Philippi, he asked his disciples, "Who do people say the Son of Man is?" They replied, "Some say John the Baptist; others say Elijah; and still others, Jeremiah or one of the prophets." "But what about you?" he asked. "Who do you say I am?" Simon Peter answered, "You are the Messiah, the Son of the living God." Jesus replied, "Blessed are you, Simon son of Jonah, for this was not revealed to you by flesh and blood, but by my Father in heaven. – Matthew 16:13-17 NIV
No one in the history of the world of note has endured mistaken identity and misconception quite like Jesus Christ. This misinterpretation of who He was and what His mission entailed began while He was still on earth, and it persists today. People have a hard time fully understanding the person of Christ – His divinity, His humanity, and His ultimate purpose and glory. Because of this, incorrect assertions, characterizations, and truth claims are made about Jesus in multiple ways. The late author and philosopher, C.S. Lewis summed this up perfectly in his classic book, Mere Christianity:
"I am trying here to prevent anyone saying the really foolish thing that people often say about Christ: 'I am ready to accept Jesus as a great moral teacher, but I do not accept His claim to be God.' That is the one thing we must not say. A man who was merely a man and said the sort of things Jesus said would not be a great moral teacher. He would either be a lunatic on a level with the man who says he is a poached egg, or else he would be the Devil. You have to make a choice. Either this man was, and is, the Son of God or else a madman or something worse. You can shut Him up for a fool, you can spit at Him and kill Him, or you can fall at His feet and call Him Lord and God. But let us not come up with any patronizing His being a great human teacher. He has not left that open to us. He did not intend to."
Jesus himself knew this was prevalent even while He was in the flesh, performing miracles, teaching, and revealing the glory of God. So he decides to stop in the middle of His ministry in Matthew 16 and ask his closest followers about His identity and who they and the world thought He was. In verse 13, he asks about the macro perspective of his identity, and then He makes it personal in verse 15 and asks the disciples themselves. He says, "Who do people say the Son of Man is?" and "Who do you say I am?" It is helpful for us to address the same questions in our lives. Who do people in our day say Jesus is and who do we as His followers say He is in our hearts, with our mouths, and our actions.
We need to be aware and in tune with how our friends, neighbors, co-workers, and culture see and perceive Jesus. This knowledge is important as we seek to love people, minister to them, and address their doubts and skepticism while showing them grace and compassion. We cannot do this to the glory of God if we're not dialed into their beliefs. This is why the Lord asked His followers who people said He was. He wanted them to know the intellectual, spiritual, and cultural barriers that stood between them and knowing Jesus.
He then turns to the disciples for the most important question: Who do you say I am? The same question that is still most vital to us, and one that we must know with the same confidence and faith as Peter in verse 16: You are the Messiah, the Son of the living God. We must know this Christ and his attributes, supremacy, and the reality of His current and future glory. Knowing Jesus informs our beliefs, galvanizes our worldview, strengthens our faith, and gives us hope and joy. It also empowers us to witness to others the true identity of Christ and present the truth of His salvation and gospel. 
Jesus is as Peter expressed. He is The One. He was not just a good teacher, a wise sage, a prophet like Jeremiah, or a religious icon. He was not a cosmic genie or just God's nice son that interceded for His judgmental father. He wasn't a liar or lunatic in the tradition of cult leaders or a martyr to incite a revolution. He was and is who Peter said he was. He is Lord. He was in the beginning with God, and He was God, and He still is. He is The One for all time, and He reigns above all other opinions about Him. May we live this truth out in front of a skeptical world and proclaim it in faith so that all may know and experience life with Him.