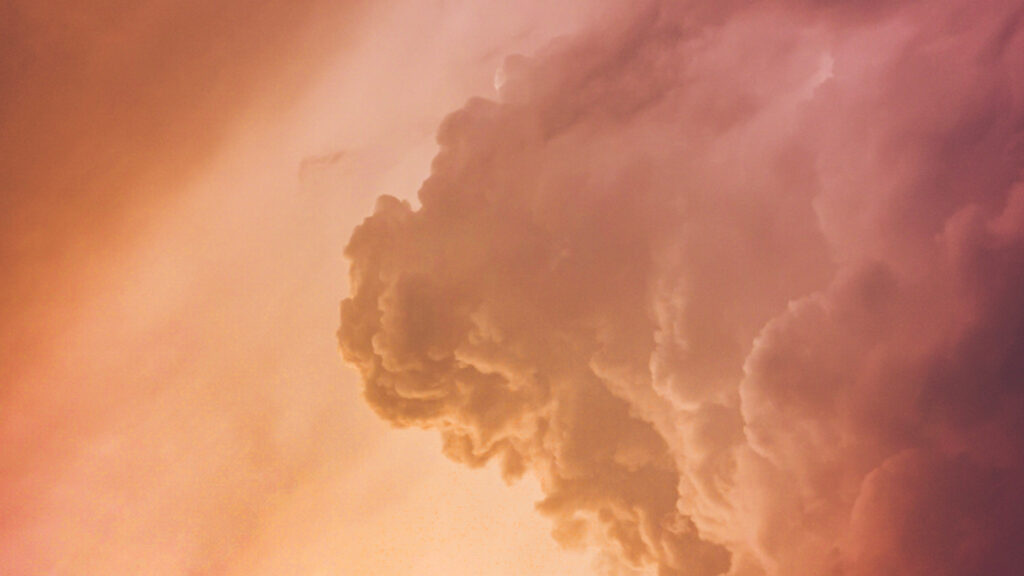 Read This Week: Genesis 16
The angel of the Lord found Hagar near a spring in the desert, the spring beside the road to Shur. And She gave this name to the Lord who spoke to her: "You are the God who sees me," for she said, "I have now seen the One who sees me." – Genesis 16:7 & 13 NIV
It is quite a blessing in life to be truly seen and understood. Experiencing someone in our lives, anyone who actually sees us in our essence and loves us for the same, is something that money or status cannot buy. If we are fortunate enough to have a friend, family member, or spouse who does that for us, it is cause for gratitude. To be seen is something every human aspires to. It validates and infuses us with the worth endowed by our Creator, the One who made us with that longing but who also fulfills it.
In Genesis 16, we encounter a challenging story to read and absorb. Yet, it touches an array of emotions within us that we can both relate to and be cautioned by. Abram's wife, Sarai, was saddened by her seeming inability to bear children (v.2a). Desperate to have a child by any means, she wanted Hagar, their servant, to be a surrogate and bear a child with Abram (v.2b). From the context of the previous chapters, it is plausible that Hagar was one of the servants given to Abram by Pharaoh when they were asked to leave Egypt. In this arrangement and according to their custom, the baby would be considered the child of Abram and Sarai, not Abram and Hagar. However, this agreement does not come without complications and troubling issues. Things done out of unbelief and desperation frequently result in a myriad of problems.
Sarai knew God's promises to Abram, and she understood His sovereignty. She had seen it played out already in hers and Abram's life, but she was in pain. She was dealing with the pain of hope unrealized. The pain of unanswered prayers. The pain of not having a child to hold in her arms. The pain of public humiliation. Pain can change our perspective and alter our understanding of who God is. It can also lead us to question His promises for our lives. Sarai was no different than we are. The promise of descendants was in her mind, but it had not come for many years, and she wanted a child. As one bible commentator said, unbelief is a sin but is also a sickness that carries a lot of pain. Pain and doubt cause us to make decisions and do things out of character and lack faith in the Lord.
The result of this unbelieving decision is a lot of hurtful circumstances that affect everyone involved. The Bible says that when Sarai discovers that Hagar is pregnant, she begins to despise her (v.4). Then she blames Abram for the situation and tells him that he is responsible for her suffering (v.5a). She is not necessarily wrong as Abram should have been the spiritual leader and told her that the Lord was able to bring about what He promised. Still, Sarai spiritualizes her anger toward Abram (v.5b) and then uses it to mistreat Hagar (v.6). Hagar, fearing for her safety and distraught by the mistreatment, runs away.
Verses 7-12 show us that Hagar flees into the desert and encounters an angel of the Lord by a spring on the side of the road. The angel tells her to go back and submit to Sarai and that she will give birth to a son and her descendants will be too numerous to count (v.9-10). Hagar believes what is told to her and immediately knows this is no mere angel. She cries out in faith and declares that He is the God who sees me and that she has seen the One who sees me (v.13). Hagar discovered that God was with her in the desert, therefore giving her confidence that He would be with her in returning to Abram and Sarai. The Lord had seen her, and she had seen Him. These encounters with God and His truth always transform us.
We know and believe in a God who sees. In His omnipresence, He never takes His eyes off of us. We are the beneficiaries of His divine and loving gaze. He saw Sarai in her pain and longing. He saw her barrenness and desire to have a child. He saw her in her unbelief when she made the grief-fueled and ill-advised decision. He saw Hagar, pregnant and wandering in the desert. He saw her in fear and brokenness, shaken by the confusion of mistreatment and uncertainty of the future. God saw Abram in his lack of spiritual leadership and inability to properly guide his wife toward obedience. Yet, His promises remained true to them all and His faithfulness to His sovereign plan never wavered.
He is the God who sees us. He is not distant or unfeeling. He sees into our hearts and observes our actions and lives. He sees us, and to be seen by the Savior is to know love, acceptance, grace, and forgiveness in a way that can't be recreated or imitated by anyone or anything on earth. May we live in such a manner as if we are well aware, like Hagar, that we serve a God who sees.