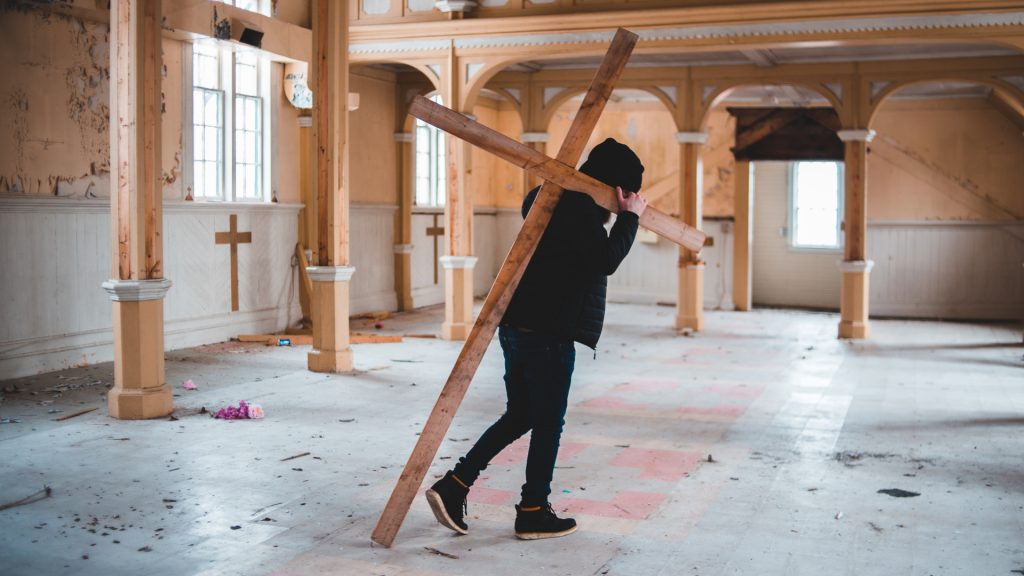 Read This Week: Luke 9
As they were walking along the road, a man said to him, "I will follow you wherever you go." Jesus replied, "Foxes have dens and birds have nests, but the Son of Man has no place to lay his head." He said to another man, "Follow me." Still, another said, "I will follow you, Lord; but first let me go back and say goodbye to my family." Jesus replied, "No one who puts a hand to the plow and looks back is fit for service in the kingdom of God." – Luke 9:57-62 NIV
The cost of following Jesus has both a universal and individual demand. There is a cost that applies to everyone that includes living according to the Bible, turning from the things in the past that are counter to truth, stopping destructive behavioral patterns, and giving up everything that stands in the way of serving Christ. But everyone who crosses the line of faith is an individual and faces distinct challenges within the common framework of being a Christian in this day and age. The cost or sacrifice of following Jesus has to be weighed by each person who desires to do life with God.
Luke 9 shows us a few different types of people that struggled with various things when confronted with the prospect of following Jesus. The first cost the Lord lays down is the denial of self and taking up our cross and following Him. Here and in other parts of the gospels, this is too much a cost for some. Some people are too comfortable, set in their ways, and desirous of control over their lives to be on mission with and follow God. 
A second example of the cost is when other things in our lives are more important than the call of Christ. Jesus personally calls a man to follow Him in verses 59-60, but the man was worried about his father's funeral. The Lord was not suggesting that this man not care about or honor his Dad but instead wanted to measure the love he had for God compared to anyone else. Unfortunately, the man was more concerned with the issues and affairs of his life to go and proclaim the kingdom of God. His love for others superseded his love for Jesus. The cost was too high.
The last example of failing to count the cost comes in verse 61. This man volunteered to follow Christ but was too busy looking in the past instead of the future. His heart was not wholly on obedience in following the Lord's will, and Jesus knew he would constantly look back. The man did not have a focus on God, nor did he have a vision of what it would cost him to obey moving forward. Jesus said someone like this is akin to one who puts a hand to the plow and looks back and is not fit for service in the kingdom of God.
Outside of the baseline costs of being a Christian, all of our lives are different, and that variance may constitute disparate costs for practically following Jesus. What may be too challenging for one person may be a mere afterthought to another. What may be a stumbling block for some may not even be a consideration for others. Each of us must count the overall and individual cost of following Christ, and when we do, we must never look back. Walking with Jesus for a lifetime is worth it no matter what.