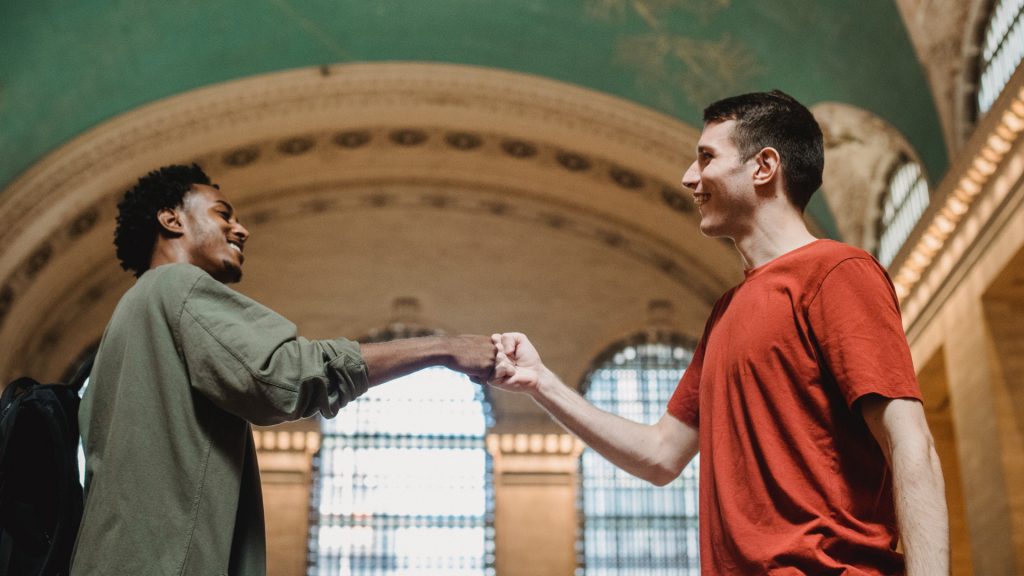 Read This Week: Luke 10
But he wanted to justify himself, so he asked Jesus, "And who is my neighbor?" In reply, Jesus said: A man was going down from Jerusalem to Jericho when he was attacked by robbers. They stripped him of his clothes, beat him, and went away, leaving him half dead. But a Samaritan, as he traveled, came where the man was; and when he saw him, he took pity on him. He went to him and bandaged his wounds, pouring on oil and wine. Then he put the man on his own donkey, brought him to an inn, and took care of him. "Which of these three do you think was a neighbor to the man who fell into the hands of robbers?" The expert in the law replied, "The one who had mercy on him." Jesus told him, "Go and do likewise." – Luke 10:30-37 NIV
One of the most beloved figures in American life in the 20th century was a television host, author, and Presbyterian minister named Fred Rogers. He was best known as Mr. Rogers and was famous for his vulnerable style, kindness, and grace in his treatment of people and demeanor in the series Mr. Rogers Neighborhood. He was an inspiration to so many young and old and was an example of humanity. Mr. Rogers genuinely loved people, and he wanted everyone to feel like and be his neighbor. The show would always start with an endearing tune and words sung by Fred that went like this:
I have always wanted to have a neighbor just like you
So let's make the most of this beautiful day,
Since we're together, we might as well say,
Would you be mine? Could you be mine?
Won't you be my neighbor?
When you heard that song, you believed that Mr. Rogers wanted you to be his neighbor. Jesus wanted His followers in Luke 10 and those today to make people feel the same way. He desires Christians to be so sincere, loving and inviting that others want to be their neighbor. Jesus illustrates this to an expert of the law who wanted to justify himself, and asked Him, "And who is my neighbor?" The Lord does not give him a blanket definition but instead communicates what a neighbor is through the Parable of the Good Samaritan.
In this parable, Jesus teaches the characteristics of someone who is not neighborly and reinforces and highlights the traits of one who is. The man who is robbed, beaten, and left on the side of the road in the story provides an opportunity for three different people to be his neighbor, but only one, the Samaritan makes good on it. Only the Good Samaritan expresses a heart of a person that loves their neighbor as themselves.
Verse 31 tells us that the first person to see the man lying beaten on the side of the road is a priest, and his response was to pass by on the other side. Verse 32 shows that the Levite that saw him next had the same reaction to literally walking around him on the opposite side of the road. But the Samaritan happens by, and this was his response in verses 33-34:
He saw him, and he took pity on him. He went to him and bandaged his wounds, pouring on oil and wine. Then he put the man on his own donkey, brought him to an inn, and took care of him.
The priest and the Levite approached their neighbor with apathy, lethargy, and a chilling lack of empathy toward him and his condition. They were non-compassionate, unloving, and seemingly indifferent as they made an effort only to avoid helping him.
The Samaritan, on the other hand, saw the man and chose to act with compassion and mercy. He recognized his predicament and situation and was willing to be the one to meet his needs. He expressed empathy, acted, and took care of him. The Samaritan was not limited by his feelings, background, or culture. The seeming inconvenience of the man's plight did not deter the Samaritan from being a good neighbor.
May we take our cue from the Bible and the Parable of the Good Samaritan when it comes to being a neighbor to those around us. May we be aware of the needs of others and show mercy and compassion when there are opportunities to serve, respond, and care. May the Holy Spirit empower us with the loving heart of God so that we can say to the world with our words, actions, and service, I have always wanted to have a neighbor just like you, could you be mine? Won't you be my neighbor?