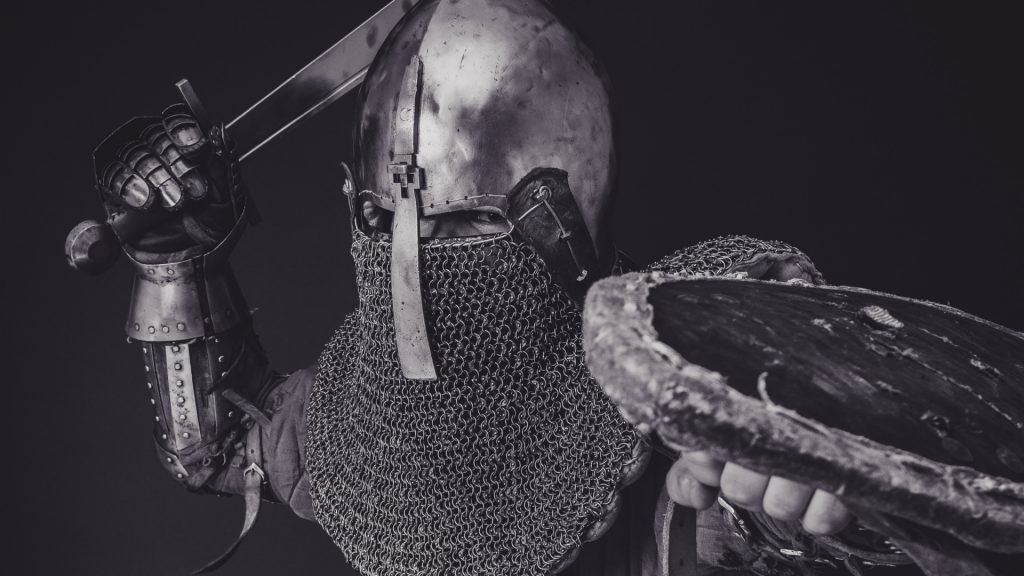 Read This Week: Ephesians 6
Finally, be strong in the Lord and in his mighty power. Put on the full armor of God, so that you can take your stand against the devil's schemes. Therefore put on the full armor of God, so that when the day of evil comes, you may be able to stand your ground. – Ephesians 6:10-11, 13 NIV
Under Armour, the sportswear company and distributor has a name for the gameday uniforms they supply to sponsored teams. They call it Battle Armor. When these teams put on the battle armor, it is supposed to signify that they are ready to lay it all on the line, compete at the highest level, and win. The uniform lets the opponent and spectator know that they are suited up and ready to do battle in the arena.
In the descriptive last chapter of Ephesians 6, Paul illustrates the Christian as a soldier being outfitted for battle against their sinful nature, Satan, and the forces of evil that come against them in the world. He calls this spiritual uniform, "the whole armor of God." It is the total offensive and defensive equipment of the Christ-follower.
Paul lists these items of equipment in the order they are to be put on and identifies the spiritual quality and power that each represents. He makes it clear that the enemy is more than human and that we need supernatural strength to effectively fight off spiritual attacks and be victorious. The Apostle writes in verse 11 that with the complete armor supplied by the Holy Spirit, we can stand against the schemes of the devil.
When we suit up every day with the whole armor of God, the Spirit enables us, by faith, to experience Christ's victory for ourselves. The belt of truth gives us sincerity and integrity of character. The breastplate of righteousness guards our hearts allowing us to be obedient to God in our attitudes and actions.
The helmet of salvation covers and cares for our minds with the assurance of eternal life so we can be fearless in our walk with God and our service to other people. The shoes of the gospel of peace empower us to bring the good news of Jesus to a suffering world and inject hope into situations that seem desperate.
The shield of faith protects our entire life giving us complete confidence in God's power no matter the circumstances we face. And the sword of the Spirit, which is the word of God, is an offensive weapon that is powerful to attack the lies of the enemy, the confusion of our culture, and the sinful nature that corrupts our lives. God's word, whether spoken or written, is our greatest weapon.
Sooner or later, every believer sees that the Christian life is a battle, not playtime. We face a versatile enemy who is much stronger than us apart from God. Therefore, we must access the power to withstand vicious attacks and to navigate the life we've been given successfully. We have to suit up with the battle armor of God every day without exception. It gives us all we need to stand, fight and win.