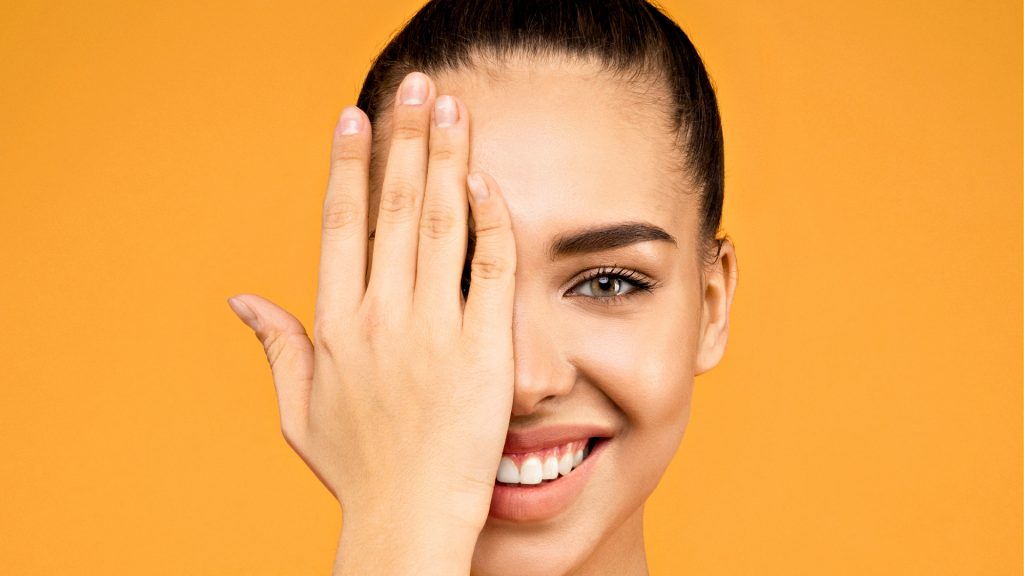 Read This Week: John 9
Jesus heard that they had thrown him out, and when he found him, he said, "Do you believe in the Son of Man?" "Who is he, sir?" the man asked. "Tell me so that I may believe in him." Jesus said, "You have now seen him; in fact, he is the one speaking with you." Then the man said, "Lord, I believe," and worshiped him. Jesus said, "For judgment, I have come into this world so that the blind will see and those who see will become blind." Some Pharisees who were with him heard him say this and asked, "What? Are we blind too?" Jesus said, "If you were blind, you would not be guilty of sin; but now that you claim you can see, your guilt remains.
– John 9:35-41 NIV
We have seen Jesus heal a blind man in the Gospels before, so when he cures the man who was blind from birth in John 9, we do not necessarily observe anything new. But with a closer look at what happens after the Lord touches this man, we see more profound and greater truths not only about physical blindness but spiritual blindness. The dialogue between Jesus and the disciples in verses 1-5 about sin and suffering sets the tone and indicates that this miracle will be more about understanding what God does in hearts than in eyes.
When Jesus does heal the blind man, the Pharisees get up in arms as they always do because the Lord dared to heal someone on the Sabbath. They grill the blind man about his eyes and the nature of the healing. They argue about whether or not Christ is from God or a false teacher. They interrogate the man's parents and terrify them of being kicked out of the synagogue. Then they turn back to the once-blind man, cross-examine him again, and mock him with skepticism and religious arrogance. Finally, the man insists that Jesus is a prophet and that he is from God because no one could do that if he wasn't. This declaration was the final straw for the Pharisees, who threw him out of the temple.
Imagine this for one second. A man who was born blind has just found healing by the Messiah, the Son of the living God. Instead of celebrating it, rejoicing in the miracle, and worshipping the Lord, the religious leaders become angry and skeptical and express vitriol and condemnation toward the now-healed blind man and his family. It is hard to believe on its face, but it's not hard to believe when we consider how blind we can be while professing to be the only ones that can see. Piety, spiritual pride, and religious hubris can block our ability to know the truth. It is the very essence of what Paul meant in Romans 1:22 when he said professing themselves to be wise; they become fools. In this instance, the Pharisees are so sure they are right that they can't see just how wrong they are. It is as plain as day in front of them, but they are seeing blind.
The man who was born blind didn't have a problem admitting that he could not see. But the sickeningly proud Pharisees thought they were the only ones with spiritual sight. They were the ones that could not see. Jesus says to them in verse 41, If you were blind, you would not be guilty of sin; but now that you claim you can see, your guilt remains. In other words, if they had admitted their blindness, they could have been healed and forgiven of their sin. But since they insisted they could see, they remained in darkness.
Seeing blind is one of the main reasons we fail to discern the truth and grow in our lives. When we refuse to admit that we need God's help to see things for what they are, that prevents us from gaining spiritual insight. When we think we know more than the word of God, we are seeing blind. When we refuse to take counsel based on God's principles, we are seeing blind. When we make significant decisions in our lives without taking the proper steps to seek the Holy Spirit, we are seeing blind. When we claim to know more than God about what is best for others, we are seeing blind. We can see, but we don't have sight.
The Lord desires us to be humble and submissive to His will and word. He wants us to admit we are spiritually blind without Him and the guidance of His Holy Spirit. This admission is a good thing because, like the blind man in John 9, it allows us to give up control and trust and believe in Jesus. That is the key to our success, admitting our inability to see without God and allowing Him to show us the way.
The Message puts the words of Christ in verse 39 so plainly when he said, I came into the world to bring everything into the clear light of day, making all the distinctions clear, so that those who have never seen will see, and those who have made a great pretense of seeing will be exposed as blind. The light of God's word empowers us who were spiritually blind to have amazing sight and vision, but it also reveals those who are seeing blind. May we be the ones who can truly see.