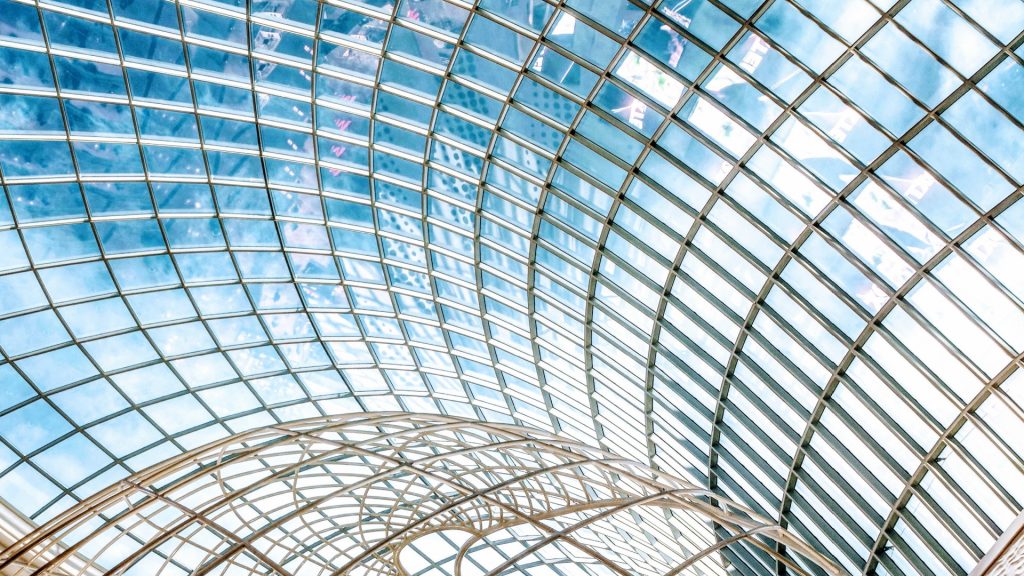 Read This Week: John 8
But Jesus bent down and started to write on the ground with his finger. When they kept questioning him, he straightened up and said to them, "Let any one of you who is without sin be the first to throw a stone at her." Again, he stooped down and wrote on the ground. At this, those who heard began to go away one at a time, the older ones, until only Jesus was left, with the woman still standing there. Jesus straightened up and asked her, "Woman, where are they? Has no one condemned you?" "No one, sir," she said. "Then neither do I condemn you," Jesus declared. "Go now and leave your life of sin." – John 8:6-11 NIV
For years, an old proverb has circulated in Eastern Europe: "those who live in glass houses shouldn't throw stones." This profound saying is not about glass and stones but about hypocrisy and the duplicitous holding of others to a standard that we don't adhere to ourselves. In other words, those guilty of and susceptible to criticism on specific issues should not criticize or point fingers at others about the same problems. This proverb is good, but the words of Jesus in John 8 to the teachers of the law and the Pharisees came beforehand and are more powerful.
The Lord just sat down to teach the people who had gathered around him, and this band of religious hypocrites brought a woman into the circle in verses 4-5 and said, Teacher, this woman was caught in the act of adultery. In the Law, Moses commanded us to stone such women. Now, what do you say? The Scriptures say this display and question had nothing to do with spiritual discipline or righting a wrong involving a sinful act. The exhibition was to trap Jesus into saying something that would violate the law so they could build their case to stop him and his ministry.
Not only was this group hypocritically embarrassing this woman caught in adultery and seeking to stone her, but they didn't even care about her or the outcome. They were using her to manipulate and entrap Jesus. This is how unaware, blind, and damaging self-righteousness and deception can be. It causes people to lose themselves and willingly exploit the shortcomings, sin, and brokenness of another for personal gain. It shields the eyes from seeing the truth about oneself while only spotting the failures of another. It drives people to throw stones while ironically living in glass houses.
But of course, Jesus knows this about the human condition and the Pharisees and religious leaders. He says to them in the heat of the moment, Let any one of you without sin be the first to throw a stone at her. The Lord discerned their hearts and knew their motives. He also knew that many of them were guilty of the same thing the woman was. One may have been guilty of it with her. So he confronts their ugly scheme and blatant hypocrisy by challenging them to cast the first stone if they are without sin while knowing none of them are. He shows them the truth about themselves and effectively clears the room.
Verse 9 says, At this, those who heard began to go away one at a time, the older ones, until only Jesus was left, with the woman still standing there. It was just Jesus, and the woman left behind because they were the only ones standing in truth. The woman's sin was in the light, and Jesus embodied the truth in every way. The hypocrites and finger pointers had scattered in light of the truth.
Jesus was the only One with the right to condemn the woman. He was sinless and the only One with the eternal, righteous qualifications to stone her. But he did not. He said, Neither do I condemn you. That's the real beauty of grace and forgiveness and the opposite of hypocrisy. It does not exploit sin; it rectifies it. Christ forgave her sin. He didn't dismiss it as though it had no account, but it is clear that the basis on which our Lord said these words is that He had found a way to forgive this woman her sin and set her free. He said, Go now and leave your life of sin. The hypocrites went away in shame; the woman went away in freedom.
When we deny our tendencies toward hypocrisy and correctly hold people accountable for their sins and restore them by the grace of God, they are liberated. Our prayer should be that the Holy Spirit shows us the truth about ourselves and those around us. That we are conscious of our sins while recognizing them in others and do not condone wrong behavior in our lives as much as we do in our neighbors. And when sin gets called out in another, may we respond with grace and forgiveness instead of sightless and self-gratifying condemnation. May we not throw stones while living in glass houses.