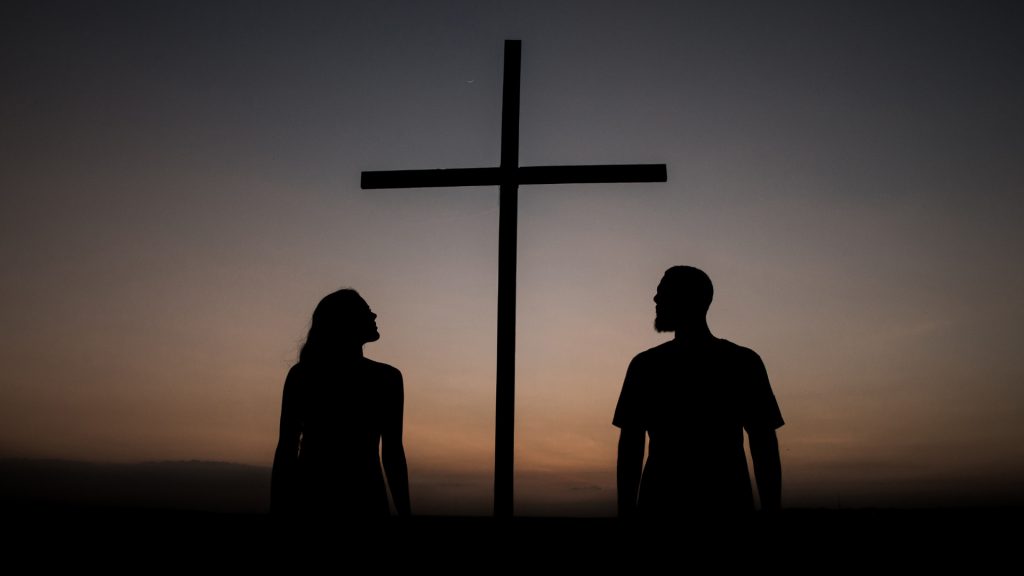 Read This Week: Acts 26
At this point, Festus interrupted Paul's defense. "You are out of your mind, Paul!" he shouted. "Your great learning is driving you insane." "I am not insane, most excellent Festus," Paul replied. "What I am saying is true and reasonable. The king is familiar with these things, and I can speak freely to him. I am convinced that none of this has escaped his notice, because it was not done in a corner. King Agrippa, do you believe the prophets? I know you do." Then Agrippa said to Paul, "Do you think that in such a short time you can persuade me to be a Christian?" Paul replied, "Short time or long—I pray to God that not only you but all who are listening to me today may become what I am, except for these chains." The king rose and with him the governor and Bernice and those sitting with them. After they left the room, they began saying to one another, "This man is not doing anything that deserves death or imprisonment." – Acts 26:24-30 NIV
Christian Apologist, William Lane Craig that is known as one of the great scholars and thinkers of our time, said this about belief and the reasonable nature of saving faith in Jesus Christ:
"People who simply ride the roller coaster of emotional experience are cheating themselves out of a deeper and richer Christian faith by neglecting the intellectual side of that faith. They don't know the riches of deep understanding of truth, of the confidence inspired by the discovery that one's faith is logical and fits the facts of experience, and of the stability brought to one's life by the conviction that their faith is objectively true."
The Apostle Paul is making the same assertion to Agrippa in Acts chapter 26. He is defending himself and does so as he has before by sharing his testimony of conversion and life in Christ. He states, in a logical and reasonable way, what he experienced, learned, and observed in himself and others as a follower of Jesus.
At one point, his testimony causes the crowd to erupt in anger, and Festus, the governor, interrupts and accuses Paul of being insane. But he does so not because he believed Paul had lost his mind, but because Paul's message of salvation through Christ had convicted his heart. Paul knows this and says in verses 25-27:
"I am not insane, most excellent Festus," Paul replied. "What I am saying is true and reasonable. The king is familiar with these things, and I can speak freely to him. I am convinced that none of this has escaped his notice, because it was not done in a corner. King Agrippa, do you believe the prophets? I know you do."
Before Paul responds to Festus, he offered a summary of the gospel in verse 23. So, the two officials had now been confronted with a spiritual decision because they had heard the truth. Festus refuses faith through the accusation of madness and Agrippa eludes it by his superior attitude and belittling Paul's witness to the gospel. He said, "Do you think that in such a short time you can persuade me to be a Christian?"
Their responses are not unlike so many today. When a person refuses to come to Christ, it is usually not because of a lack of evidence or the reasonable tenets of the gospel. The rejection comes because people ignore and reject the truth and the Holy Spirit drawing on their hearts. Unbelief is a spiritual problem, not a reason or intellectual one.
Just like Paul testified to in this chapter, ours is a reasonable faith. The Christian life and experience is not based on a mystical fairy tale or ambiguous data from ancient times that are unsubstantiated. There is historical, factual, and philosophical evidence that not only points to the story of God but the gospel of Jesus Christ. Because of this, there is no conflict between faith and reason within Christianity.
This is how we should live our lives and share our faith with others. Our confidence should come from the ongoing affirmation that our faith is logical and syncs with observable experience. At the end of the day, the truth is undeniable and no one can effectively argue against a changed life.