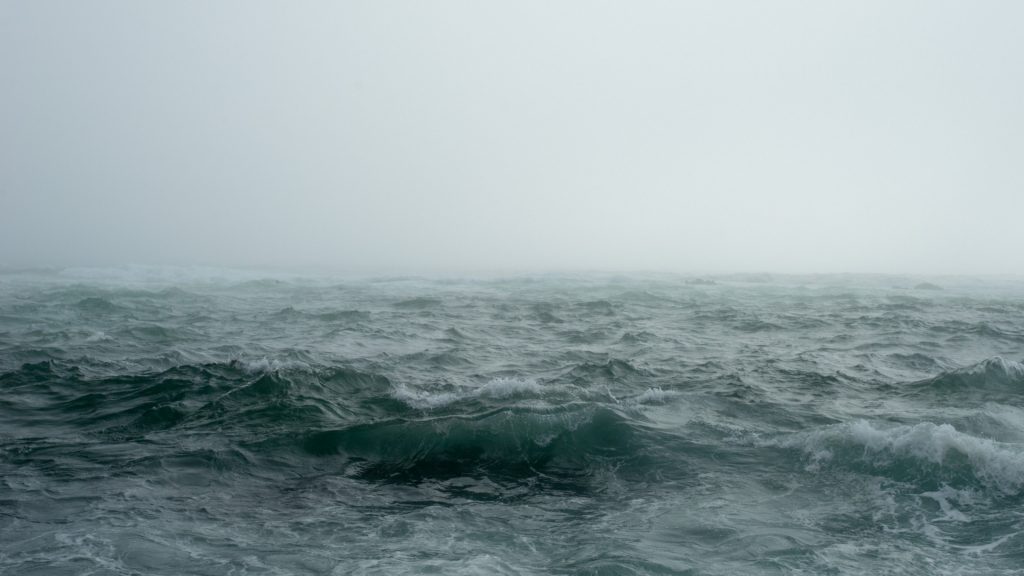 Read This Week: Acts 27
When a gentle south wind began to blow, they saw their opportunity; so they weighed anchor and sailed along the shore of Crete. Before very long, a wind of hurricane force, called the Northeaster, swept down from the island. Last night an angel of the God to whom I belong and whom I serve stood beside me and said, 'Do not be afraid, Paul. You must stand trial before Caesar, and God has graciously given you the lives of all who sail with you.' So keep up your courage, men, for I have faith in God that it will happen just as he told me. In this way, everyone reached land safely. – Acts 27:13-14, 23-25, 44 NIV
There are times when we think the worst of our challenges are over. We believe the storm subsided and that we are sailing for better weather when on the horizon, there are dark, ominous clouds and a threat of another storm. These seasons are among the most confusing, frustrating, and difficult that we can experience in life. Yet, they can also be some of the most enriching, faith-building, and clarifying.
Acts 27 captures this idea for the Apostle Paul. He has endured ridicule in Jerusalem, been accused of multiple crimes, imprisoned, stood trial on two occasions, and is now boarding a boat for the voyage to stand trial in Rome. Before they set sail, Paul gives them a warning: "Men, I can see that our voyage is going to be disastrous and bring great loss to ship and cargo, and to our own lives also." But the Roman centurion doesn't listen and orders the captain and crew to begin the trip.
Once they got going, the gentle wind helping them move became a violent storm surge, just as Paul predicted. Verses 13-19 capture the scene and predicament:
The ship was caught by the storm and could not head into the wind; so we gave way to it and were driven along. We were hardly able to make the lifeboat secure, so the men hoisted it aboard. We took such a violent battering from the storm that the next day they began to throw the cargo overboard. On the third day, they threw the ship's tackle overboard with their own hands. When neither sun nor stars appeared for many days and the storm continued raging, we finally gave up all hope of being saved.
The storm was so bad and violent and unmanageable that after expending all efforts to withstand it, they gave up hope that it would end and they would be rescued. This part of the story is not unlike so many scenarios in our lives. We find ourselves in the storm of negative and challenging circumstances, and it seems like everything we try is not working or making it better. We want to give up and lose hope that it is ever going to end. Then, at the right time, God often shows up.
Verses 23- 26 says this, "Last night an angel of the God to whom I belong and whom I serve stood beside me and said, 'Do not be afraid.' So keep up your courage, men, for I have faith in God that it will happen just as he told me." It is often in our darkest and most desperate moments when God comes and stands beside us. He comes on the scene with His transcendent power and stands with us amid the storm surge. It is here when we feel His presence and are assured of his promises. It is here where we find the faith to stand up to the wind and the courage to press on amid the high waves.
The last line of this chapter is one of the great culminating statements in the entire book of Acts. It just simply says, In this way, everyone reached land safely. And that is what the Lord does for us. We go through the storm surge, get beaten up a bit, start to lose hope, and He makes Himself known. We respond in faith to His word and increase our faith and courage to take on our challenges with confidence. Then, before we even know it, the storm has been successfully navigated, and we reach land safely.