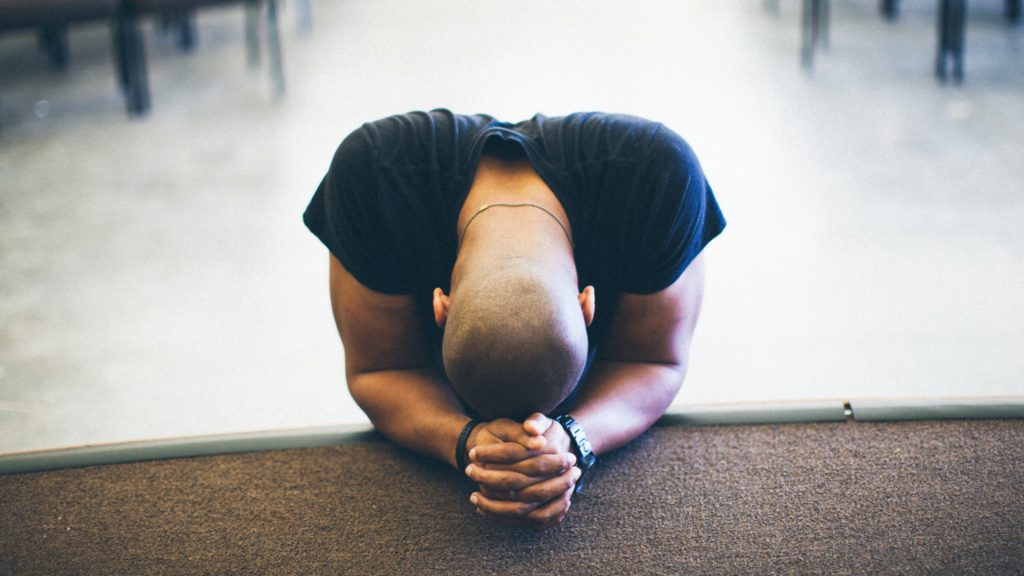 Read This Week: Colossians 4
Devote yourselves to prayer, being watchful and thankful. And pray for us, too, that God may open a door for our message, so that we may proclaim the mystery of Christ, for which I am in chains. Pray that I may proclaim it clearly, as I should. Be wise in the way you act toward outsiders; make the most of every opportunity. Let your conversation be always full of grace, seasoned with salt, so that you may know how to answer everyone. – Colossian 4:2-6 NIV
It's ironic that in Matthew 21:13, Jesus said, "My house will be called a house of prayer," as he was defending the purity of worship, yet, prayer is often the last thing we do as followers of Jesus. It's not always as cool as music nor is it considered as captivating as public speaking, but it is supposed to be a center point of a believer's life.
Prayer is the most important conversation we can have because we are conversing with the God of the universe. Nothing is more sacred or meaningful than talking to God and if we do it out of a desire to pursue Him, it can actively transform and reshape our lives and communities.
In concluding his letter to the Colossians, Paul wanted to remind the people to be devoted to prayer. But he didn't want them to form a religious habit out of it. He wanted them to increase their spiritual attention and build a close, personal relationship with Jesus. Intimacy with God is the essence of prayer. Our desire toward seeking him should not be filled with selfish ambition, religious strategy, and conceit. We should talk to God simply because He is worthy, and as we pursue Him, we become more attentive to His heart and perfect will for us. We develop insight and spiritual awareness that leads to a deeper, richer and more meaningful life.
Colossians 4 says that prayer makes us watchful and thankful. It not only increases our spiritual attention but causes us to value God more than what we want from Him. As we devote ourselves to pray, we become a lot more interested in the person of God rather than the perks of prayer. Our hearts grow in thankfulness for who He is, who we are and what He has done for us. A daily conversation with God empowers us to enjoy and value the relationship we are able to have with our Creator.
When we value and enjoy God, we will have an ignited heart for his message. Paul writes, "Pray for us, too, that God may open a door for our message, so that we may proclaim the mystery of Christ, clearly, as I should." As we consistently petition God, there is a swelling passion for the Gospel and its power to save, heal and transform. Friends, neighbors, family members, and people groups are being lifted up out of a desire to see the transforming message of Christ spoken, preached and lived out.
Lastly, Colossians 4 teaches us that as we pray, we are building a community with others. There is a deepening both vertically and horizontally. As people are growing closer to God, they are inevitably growing closer to each other. Prayer empowers our relationships to be more authentic and our conversation to be always full of grace and love. The bonds of friendship and fellowship have been forged and solidified by people praying with and for one another.