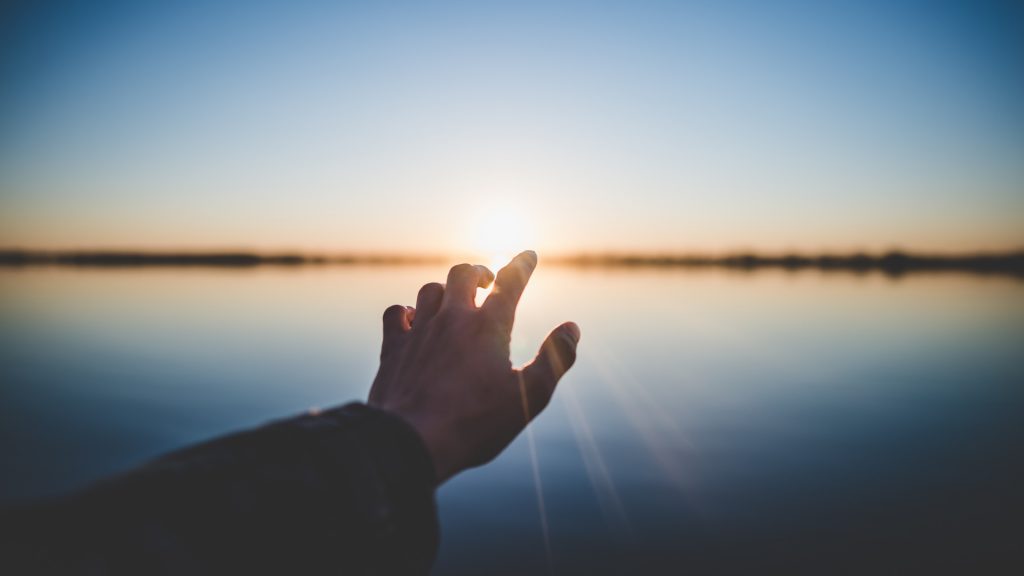 Read This Week: Philippians 1
I thank my God every time I remember you. In all my prayers for all of you, I always pray with joy. For to me, to live is Christ and to die is gain. Convinced of this, I know that I will remain, and I will continue with all of you for your progress and joy in the faith. – Philippians 1:3-4, 21, 25 NIV
Prison is not a desirable place to be. Prisons are volatile and stressful and require a person to react and adapt at a high level just to survive the experience. The psychological toll that incarceration takes on the average person is immense and has a life long impact even for those behind bars a short period of time.
Being in prison for just two hours makes a bad day at the office look like a birthday party full of pony rides, bouncy houses, and award-winning cupcakes. Needless to say, prison is not an environment or experience that we often equate to joy, peace, and thankfulness. Unless, of course, you're the Apostle Paul.
Paul wrote a letter to his friends in the city of Philippi while he was being held as a prisoner in Rome. Roman jails were brutal places where inmates were starved, tortured and if they were lucky, neglected. Paul was there not because he had committed a crime, but because he was preaching the good news of Jesus. His unwavering love and devotion to Christ and the Gospel had landed him in the most difficult of situations.
But in spite of his afflictions, Paul shared with his Philippian friends how much he loved them and detailed the circumstances of his time in prison while expressing his inner peace and gratitude. He wrote with conviction and filled his writing with hopeful joy. The word rejoice occurs eleven times in his letter and the word joy occurs five times. How could he do this while sitting in prison?
One thing is evident in reading the book of Philippians – the Apostle Paul was a focused man. He was focused on Jesus and living out and proclaiming the Gospel. Period. His focus allowed him to do life with a sense of expectancy; a confident hope and joy that he would be purposeful for the cause of Christ even if he died. In fact, he saw death as an ultimate purpose when he wrote, "For me to live is Christ and to die is gain."
Nothing would deter Paul from the mission of loving and serving Jesus. Through his trials, temptation, attack and captivity, he remained focused and that allowed him to experience joy even when his circumstances suggested that he should be overwhelmed with sorrow. He lived with faith, intentionality, and embodied an expectant hope in God's purpose for his life. His focus on the joy of knowing Jesus and not his place in life empowered his unshakeable satisfaction through the worst of times.
Could it be that we struggle with joy because we struggle to focus? We certainly don't live in a world inclined toward focus. We can barely pay attention must less harness the power that comes from focusing on the right things. We give more attention to what drains and frustrates us than we do to a fulfilling relationship with God. We give more credence to our problems and feelings about them than we do to our Savior. We focus more on what we can do instead of on the One who can actually do something.
The more we lock into God, the more we'll begin to understand His purpose for our lives and our unique place in His story. We will see our problems not as something to fear but as a necessary part of our ultimate good. The focus will change our self-centered perspective and points us toward the truth. The truth that life is to be rejoiced over simply because God created us for a grand purpose and Christ has set us free to experience it.
We need to adjust our focus in order to have joy. Paul states in verse 20 of Philippians 1 that his life would bring honor to Christ. In this context, honor means "a celebration." Paul's life did bring fame and glory to Christ because he was faithful to and focused on Him. A life focused on God always brings a celebration to the name of Jesus and a celebration in our heart. There is joy in focus.