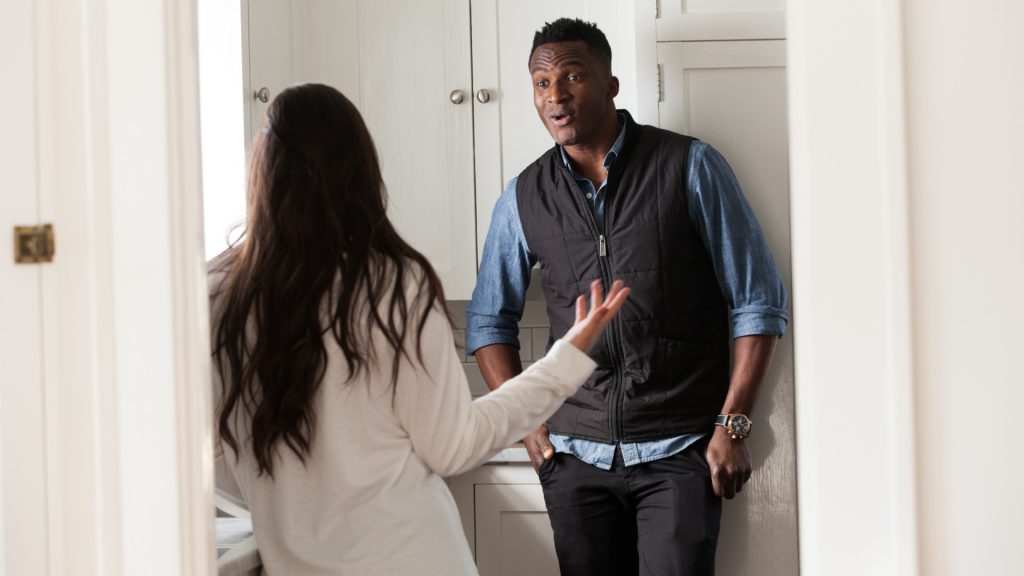 Read This Week: Colossians 3
Since God chose you to be the holy people he loves, you must clothe yourselves with tenderhearted mercy, kindness, humility, gentleness, and patience. Make allowance for each other's faults, and forgive anyone who offends you. Remember, the Lord forgave you, so you must forgive others. Above all, clothe yourselves with love, which binds us all together in perfect harmony. – Colossians 3:12-14 NIV
Unforgiveness. That is one terrible little adjective and discouraging idea. It ruins lives. It causes heart attacks. It splits families, ends friendships and makes people old before their time. Forgiveness. That is a wonderful noun qualifier and uplifting thought. It enriches lives, establishes relational harmony, brings glory to God and leads to greater physical and emotional health.
In Colossians 3, the Apostle Paul writes about a new life in Christ. He details how someone who has a relationship with Jesus does not behave, interact or engage in their former lifestyle. He makes it clear that things like sexual immorality, greed, anger, slander, and lying have no place in the life of a Christ-follower. But he goes on to assert what should be present and expressed in a Christian's life.
Paul says in light of God's love for us that has changed our lives, we are to display his will by being a people of love, hope, and peace. We should embody kindness, gentleness, patience, and affection. He then decides to put special emphasis on forgiveness and expound on it a bit by writing, "Make allowance for each other's faults, and forgive anyone who offends you. Remember, the Lord forgave you, so you must forgive others."
Forgiveness that is seen in the life of a believer reflects the compassion and grace shown to the world through Jesus. It is a powerful emotion that goes against the natural tendencies of human nature, the inclinations of society and points to the transcendent beauty of God's character and heart. A person of forgiveness understands that they have been forgiven.
A forgiving person puts others before themselves. Humility and mercy are essential to forgiveness. Before Paul tells the people to make room for each other's faults and forgive one another, he tells them to "clothe themselves with tenderhearted mercy and humility." Forgiving those who have wronged or offended us is difficult and cannot be done when we lack the mercy and humility that will help us see the value in others and in restoration.
A forgiving person is an encouragement to those around them. Paul says in verse 13 to "make allowance for other's faults." In other translations, it says to "bear with each other" or plainly, don't give up on each other. Expressing forgiveness to someone says we're not giving up on them and that is a very encouraging thing to both experience and witness. Being in an environment where everyone knows their shortcomings are allowed and will be forgiven if needed, is a promising environment filled with encouragement.
A forgiving person reaffirms love and peace. Love is the summary of all the things described in this passage and it perfectly fulfills what God requires of us in relationships. Therefore, forgiving someone is a quintessential loving act and the love expressed through it provides harmony, comfort, and peace. The forgiveness we are to show can console, restore and bring lasting peace to a relationship, family, workplace or community. Paul writes in verse 15, "For as members of one body you are called to live in peace." Forgiveness is the gateway to peace.
Scenarios in life that require us to apply forgiveness will never go away. There will always be a need for it. We must pursue the understanding and practice of forgiveness. What if we individually and collectively lived in a perpetual state of forgiveness? What if we could effectively let it go? These are important questions to ponder as we seek to walk with God, display his love and live in peace.