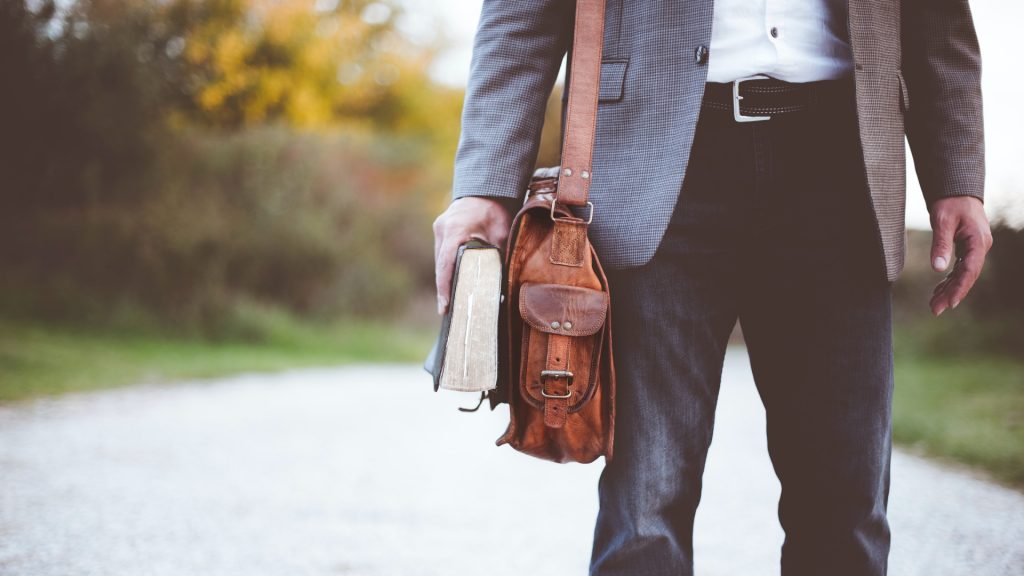 Read This Week: Romans 1:1-17
I am not ashamed of the gospel, because it is the power of God that brings salvation to everyone who believes. For in the gospel the righteousness of God is revealed — a righteousness that is by faith from first to last, just as it is written: "The righteous will live by faith." – Romans 1:16-17 NIV
What is the point? That is a common question that we ask about so many things, including life itself. Discovering the point or purpose of something is a worthwhile endeavor, especially when we claim that thing is the foundation or our lives. Unfortunately, we seem to only think about the point when we question if there is one. The rest of the time, we mostly put our heads down to get through the day.
But this is not the desire God has for humankind. It is not His aspiration for the world; for every person, race, and culture. The Lord has revealed Himself in multiple ways and makes plain the purpose and power of following Him. No book in the Bible outlines this better than Romans, specifically the first chapter.
The Apostle Paul begins his letter by telling of his commitment to them and the preaching of the gospel. He also outlines what will be the theme of his writing: the Good News that is centered on Jesus and the purpose it holds for all those who receive it. Paul, through the Holy Spirit, reveals God's glory, character, judgment, and salvation. He writes this about the revelation of God and the power of the Good News of Jesus:
What may be known about God is plain, because God has made it plain. It is the power of God that brings salvation to everyone who believes. For in the gospel the righteousness of God is revealed — a righteousness that is by faith from first to last, just as it is written: "The righteous will live by faith."
God has not kept Himself hidden. His person, purpose, and power are available to us. God has revealed Himself to human consciousness (v.19), in creation (v.20), and through Jesus Christ (vv.6-7). Because of this, Paul writes that we are without excuse to know who God is, and those who reject Him do so by willingly turning away from the truth and denying Him by their lifestyle. Those who accept His gospel and acknowledge their need for Him will be saved from judgment and counted as righteous.
We need the gospel because we are sinners in need of salvation and a restored relationship with God. We need the power of that salvation to live by faith and do what is right. Apart from God, we have the capacity for all manner of evil things (vv. 24-32) but in Christ, we have the ability to live for Him, unashamedly preach His gospel, and accomplish amazing things in the world for His glory. That's the point.