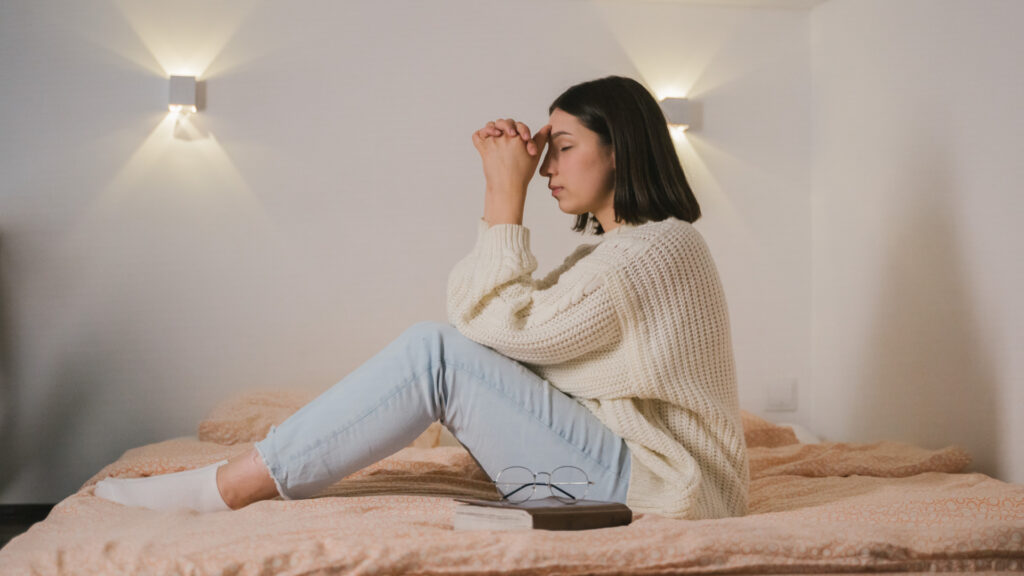 Read This Week: John 17
I also pray for those who will believe in me through their message, that all of them may be one, Father, just as you are in me and I am in you. May they also be in us so that the world may believe that you have sent me. I have given them the glory that you gave me, that they may be one as we are one—I in them and you in me—so that they may be brought to complete unity. Then the world will know that you sent me and have loved them even as you have loved me. I have made you known to them and will continue to make you known in order that the love you have for me may be in them and that I myself may be in them. – John 17:20-23 & 26 NIV
It is a humbling thing when someone says they will pray for us. It is very meaningful when another person takes the time right there or later to specifically pray for our lives, needs, hurts, families, and requests. Praying or interceding to God on behalf of another is a reasonable, practical, and powerful way to express love and care and to see the Lord do supernatural things in their life. The spiritual discipline of prayer among the family of God and toward those far from Him is a beautiful gesture of the Father's heart and an effective
In John 17, the Savior Himself prays for His disciples and prays for us, His followers. It is one thing to be prayed for by another person, but it is another thing altogether to be prayed for by Jesus Christ. The context in which He is praying makes this prayer by Jesus even more meaningful. He is in the garden just minutes before his arrest, trial, beatings, and crucifixion. However, in these difficult moments, the Lord is submitting to the will of the Father and is praying for His disciples and all those who will call on the name of the Lord after them. In this most pivotal of hours, Christ is praying for us. Verses 13-19 say:
I say these things while I am still in the world so that they may have the full measure of my joy within them. My prayer is not that you take them out of the world but that you protect them from the evil one. Sanctify them by the truth; your word is truth. For them, I sanctify myself, that they too may be truly sanctified.
This idea of standing firm in the world and being real is what Jesus was praying for his followers. Sancitification and holiness is what he desires for us in this present day. He didn't pray for us to be good at Christianity; he prayed for us to be faithful and obedient. His sincere prayer is for us to follow him authentically. He said:
They do not belong to this world any more than I do. Make them holy by your truth; teach them your word, which is the truth. Just as you sent me into the world, I am sending them into it. And I give myself as a holy sacrifice for them so they can be made holy by your truth. I am praying for these disciples and all who will ever believe in me through their message.
Jesus prayed for us to live authentically as people who belong to Him and not the world. Authentic Christianity results from the right relationship with God and his truth. When we live like Jesus prayed and take on his authentic nature, we won't blame others for our sinful attitudes and personal discontentments. We won't privately complain that we aren't being encouraged while failing to encourage. We will lend a hand more than we hold it out. We will pray more than we question. We will value the gospel mission above our egos. We will be present and passionate on the journey and contribute to unity, not frustration. We will trust God amid our struggles, doubts, and challenges.
Christ knew what we would need. He knew right there in the garden what each of us would need in 2023 as His disciples. He knew our hearts and every weakness and shortcoming that He alone could bolster, strengthen, and preserve. So as we move into a new year, we can have joy, hope, confidence, and access to the same Jesus that knelt and prayed for us long before we ever took our first breath.