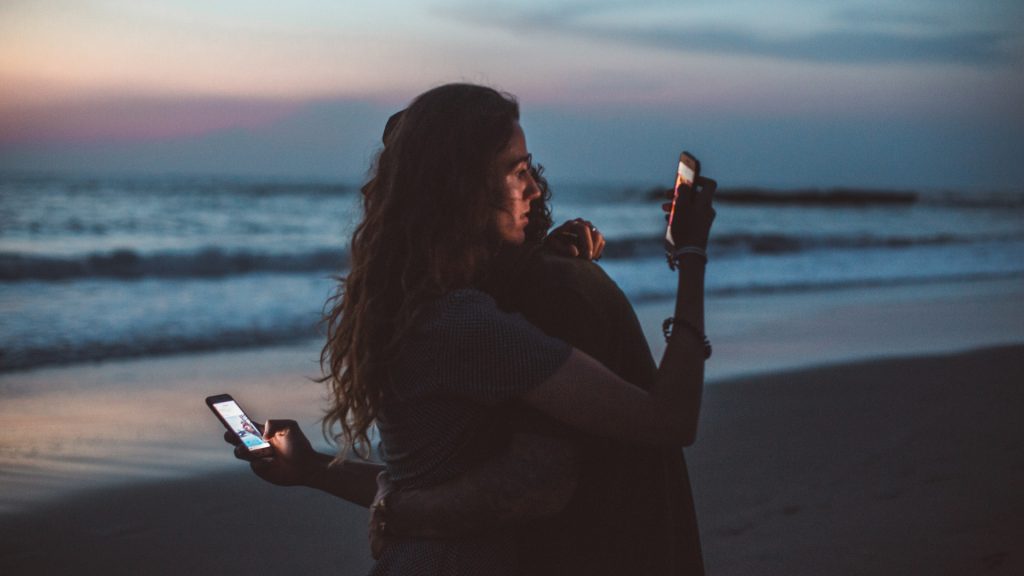 Read This Week: Mark 9
"If anyone causes one of these little ones—those who believe in me—to stumble, it would be better for them if a large millstone were hung around their neck and they were thrown into the sea. If your hand causes you to stumble, cut it off. And if your eye causes you to stumble, pluck it out. – Mark 9:42-50 NIV
As of 2021, the United States ranked 3rd in the world with over 313 million active internet users nationwide. Over 90 percent of Americans have access to the internet, with many responding that they could not imagine a life without it. Additionally, 296 million people in this country use social media, and 82 percent of those individuals use it mostly on their mobile phones. Mobile platforms and devices consist of over 50 percent of internet access. All of this does not account for TV viewing, time spent at work and school absorbing information, participating in extracurricular activities, and interacting with family, friends, and co-workers. 
We are bombarded with information, data, and distractions to last a lifetime. There is so much white noise and obstacles to clear thinking, mindfulness, and concentrating on things that will enrich and transform our lives. It takes a tremendous and concerted effort to stay focused on what matters and stay consistent in pursuing God and an intimate relationship with Christ. We have enough to contend with and do not need additional barriers to hear the Gospel, absorb the truth, be encouraged, and continue serving the Lord.
This idea of being a stumbling block to others is what Jesus addresses at the end of Mark 9. He just finished teaching that anyone who gives a cup of water in my name belongs to the Messiah (v.41), and He is intent on instructing believers to be sure they are not preventing others from knowing and following Him even in the little things that we may take for granted. Jesus says in verse 42:
If anyone causes one of these little ones—those who believe in me—to stumble, it would be better for them if a large millstone were hung around their neck and they were thrown into the sea.
These little ones referred to in this passage are all God's children and those who follow Christ. This teaching is a sobering and direct challenge to the danger of causing others to stumble relationally, stop serving God, or walk away from faith altogether with our words, actions, and behaviors. 
The way we conduct ourselves and treat others in the family of God and the world is essential to a life that honors Jesus and makes a positive impact. When we have pervasive sin issues in our lives, do not get along with each other, and are at enmity with people, it can be an unnecessary distraction to truth and a stumbling block that impedes the path to salvation.
Jesus is pointed in his message to us that whatever may be in our hearts and lives that cause us to stumble and therefore causes others to stumble must be taken out and removed. We must deal with these things drastically so that our lives are not on the list of hurdles, diversions, and confusing elements that keep people from the Good News of Christ and from being built up and edified in the Spirit.
Serious matters like being a stumbling block require serious measures to prevent and change it in our own hearts first and then in the Christian community as a whole. We should constantly examine ourselves to make sure we are not a distraction to the purposes God has for our lives, for His church, and for those He loves that are far from Him. As Jesus taught us here, we should be committed to doing whatever it takes to remove things that will take away from His glory and harm His mission.