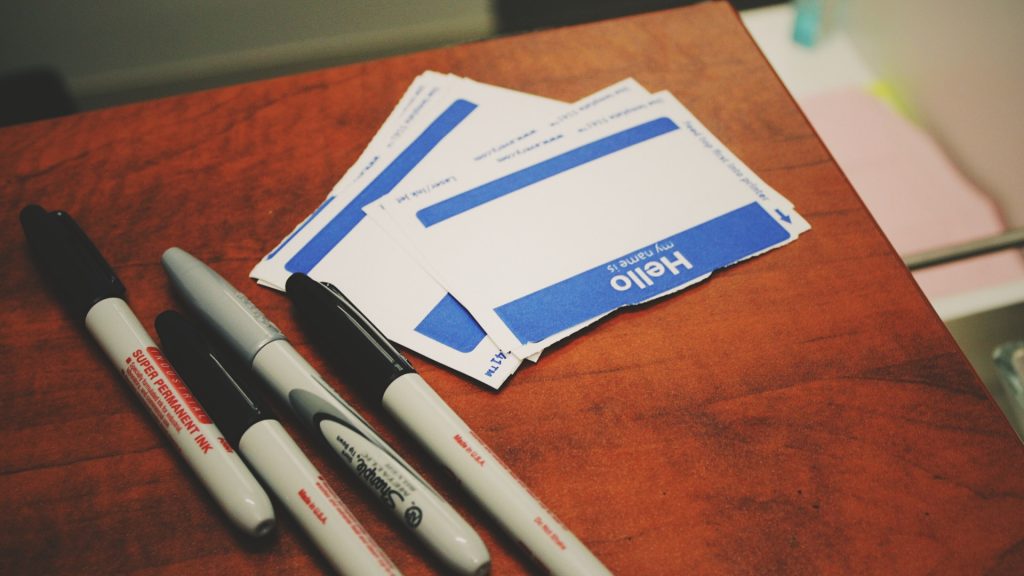 Read This Week: Acts 11
Men from Cyprus and Cyrene went to Antioch and began to speak to Greeks also, telling them the good news about the Lord Jesus. The Lord's hand was with them, and a great number of people believed and turned to the Lord. Then Barnabas went to Tarsus to look for Saul, and when he found him, he brought him to Antioch. So for a whole year, Barnabas and Saul met with the church and taught great numbers of people. The disciples were called Christians first at Antioch. – Acts 11:20-21 & 25-26 NIV
What's in a name? The marker and power of a name and its value has long been significant in civilization, society, families, and social circles. Often the first piece of information we have about someone is their name because everyone (even groups of people) recognizes themselves by name. It is important in our identity and our understanding of who we are. It can even indicate our values, mission, and purpose.
Acts 11 is about a name. But, it is mostly about what that name represented to the first followers of Jesus and to all those who would come after them for generations. This chapter describes the coming together of the Jews and Gentiles under the banner of Christ and His gospel. The followers of The Way would come to be known as Christians. All believers now had a name. It would be inclusive to anyone who places their faith and trust in Jesus Christ as their Savior and Lord regardless of their heritage, background, race, or culture.
The name Christian would also be established as an indicator of the characteristics that God desires for His followers. Tradition said that the Gentiles had to become Jews to be accepted as God's people, but now Jews and Gentiles were united through faith in Jesus. Verses 1 through 18 show us this acceptance that should be an earmark of Christians for all time:
When they heard this, they had no further objections and praised God, saying, "So then, even to Gentiles God has granted repentance that leads to life."
Verses 19 through 26 tell us that encouragement was an early expression of the church as united people. There was rampant persecution and growing pains as the Jews and Gentiles began to do life and worship together. But when they heard that the gospel was being preached and spread among both people groups by God's grace, they were greatly encouraged. This section communicates this:
News of this reached the church in Jerusalem, and they sent Barnabas to Antioch. When he arrived and saw what the grace of God had done, he was glad and encouraged them all to remain true to the Lord.
Lastly, the newly named Christians helped each other out of love. The needs among all the people were great, and the foundation of generosity in the Christian community was laid by the apostles in the early days. It set the tone for the desired movement of the church and what it should always be about. Verses 27-30 says:
During this time some prophets came down from Jerusalem to Antioch. One of them, named Agabus, stood up and through the Spirit predicted that a severe famine would spread over the entire Roman world. (This happened during the reign of Claudius.) The disciples, as each one was able, decided to provide help for the brothers and sisters living in Judea. This they did, sending their gift to the elders by Barnabas and Saul.
This name change was not just a label or a syllabic representation of a group of people. It came with the explicit identity of those who walked with God and served Jesus. The Church at Antioch is an amazing example and establishment that being a Christian is more than evoking a name. It is indicative of what is in the heart; of life-change and of Christ Himself. The name means that we are a people who accept others, encourage and build up, serve Jesus and people out of love, and help those in need. That is what is in this name Christian.