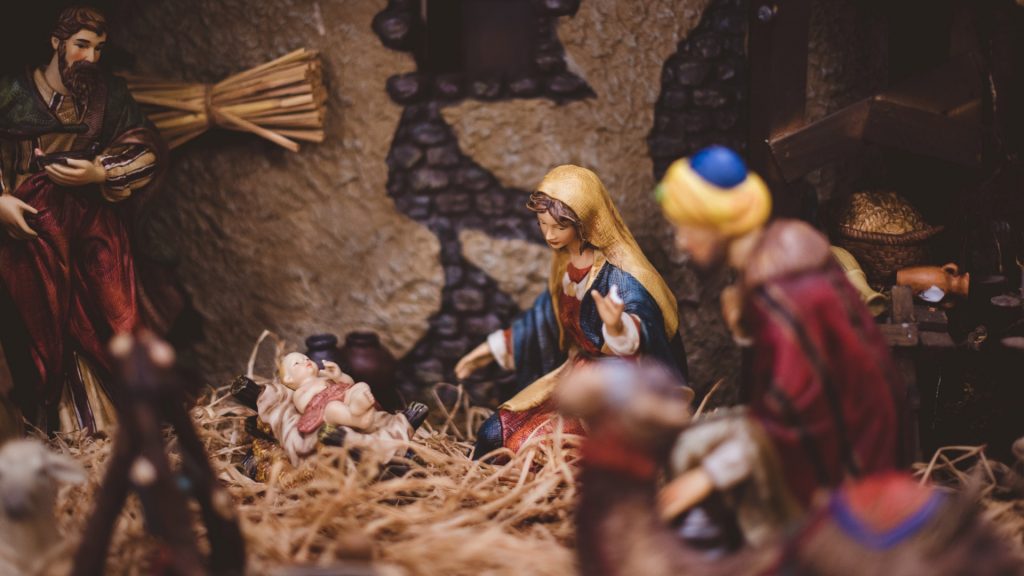 Read This Week: Luke 2
So Joseph also went up from the town of Nazareth in Galilee to Judea, to Bethlehem the town of David, because he belonged to the house and line of David. He went there to register with Mary, who was pledged to be married to him and was expecting a child. While they were there, the time came for the baby to be born, and she gave birth to her firstborn, a son. She wrapped him in cloths and placed him in a manger because there was no guest room available for them." – Luke 2:4-7 NIV
In-cred-i-ble (in-ˈkre-də-bəl) function: adjective 1 : too extraordinary and improbable to be believed  2 : an amazing or fantastic claim
Language is so powerful and important. It shapes the way we see the world, ourselves, and other people. What we say possesses amazing abilities. It can be humble yet boastful. It can attract or repel. It can build up and tear down. Words bring peace, preserve history, communicate truth, reunite friends, and harmonize families. They've even been known to sink a few ships, save a few lives, and close a few deals. It is a compelling thing about us as human beings in how we choose and use words.
Particularly fascinating is our use of the word incredible. It seems to find its way into an everyday conversation and into any speech or remark that necessitates an adjective. But it begs the question: are all of these things actually incredible? Hyperbole is one thing but are they too extraordinary to be believed? Are these things we talk about so improbable that people would not trust their legitimacy? Was lunch so exceptional that it defied description? Maybe, but let's consider something that is all of those things and more.
A young engaged woman, who would not consummate her relationship with her husband until after her child is born, is visited by an angel and told she will be impregnated by supernatural means and conceive a son who is to be named Jesus. Jesus will not be an ordinary child. Instead, he will be the transcendent Son of God, perform many miracles, attract a myriad of followers and enemies, die a cruel death on a cross, rise from the dead after three days and reign over a kingdom that has no end.
All of this would occur just as the Scriptures foretold many years before. God had promised that the Messiah would be human, and not an angelic being (Genesis 3:15). He would be of Jewish origin (Genesis 12:1-3; Numbers 24:17). He would be from the tribe of Judah (Genesis 49:10), and the family of David (2 Samuel 7:1-17). The Savior would be born of a virgin (Isaiah 7:14) in Bethlehem, the city of David (Micah 5:2). He would be the Lamb of God sacrificed for the sins of the world (John 1:29). And Luke 2 shows us that it all happened.
When Mary said in Luke 1:38, "I am the Lord's servant, may your word to me be fulfilled," she knew her life experience would be part of the fulfillment of divine prophecy dating thousands of years. She knew her journey would be too extraordinary to believe at times. She knew that it would be so incredible that people would not trust its legitimacy. She knew but believed.
And because of the most significant moment of all time, it is always and shall ever be an amazing and fantastic claim for us to know and love Jesus. To have a relationship with the one true God who created us and sent His Son into this world to bring Himself eternal glory and redeem mankind. Knowing all of this, incredible is the appropriate word for the real story of Christmas.