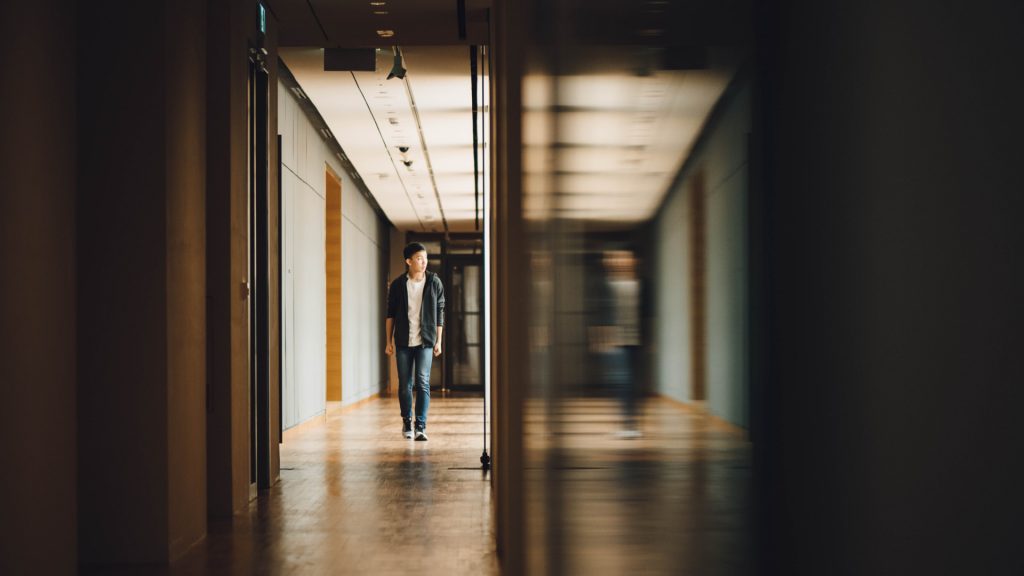 Read This Week: Colossians 2
So then, just as you received Christ Jesus as Lord, continue to live your lives in him, rooted and built up in him, strengthened in the faith as you were taught, and overflowing with thankfulness. See to it that no one takes you captive through hollow and deceptive philosophy, which depends on human tradition and the elemental spiritual forces of this world rather than on Christ. – Colossians 2:7-8 NIV
In Colossians 2, Paul is writing to a community of people that are struggling with the issue of identity. They are wrestling with the truth of who they are and with understanding their significance in Christ. He pleads with them to not "let anyone capture you with empty philosophies and high-sounding nonsense that comes from human thinking and from spiritual powers." He is saying to not be influenced by voices from the outside that try to tell them who they are. Voices that try to shape their thinking about life and their relationship with God.
Paul wants them to put their faith in the words of Jesus to find the significance and value that leads to freedom. The New Testament makes it clear to whom (Jesus) we should go to base our lives and identity, but it is also clear about who shouldn't be allowed to influence us. Paul uses the word anyone in this passage and it means "a specific person or a group of people" that doesn't affirm or promote the teachings of Jesus.
This is important because there are a lot of people talking in our ear each and every day. We often feel compelled to listen to them, pay attention to their philosophies, and even insert them into our lives. But when the scriptures say, "anyone" that means anybody in our families, friend group, workplace, on social media, or talking into a microphone. We are not to let any specific group or person, capture us with these empty philosophies or thoughts that do not come from Christ.
Shallow and deceptive information can have a major impact on our lives. We can be oppressed by the lies that come from others. We begin to believe things that are not true about God or about ourselves and it "takes us captive" in a prison of false belief. We begin to listen to and apply what anyone says about who we are, about our value, our worth, our identity, and our significance in this world. We can become enslaved to those ideas and controlled by false thinking that then oppresses and sometimes pushes us down roads and paths that can be incredibly destructive. It can hold us in thought patterns, lifestyles, and choices that are harmful, unhealthy and not based in truth.
But there are no prisoners in a life with God. Christ has set us free from the bondage of sin and the lies of the enemy. He has given us authority over the powers of the world that seek to deceive, oppress and destroy us. When we root our lives in Jesus, we understand how and by whom we are created. We understand that our value doesn't come from doing more, buying more, pleasing more, and achieving more but from being created in the image of God, fashioned meticulously by Him for a relationship with Him. We understand that our lives are not dependent on what the future holds but on a secure future in Christ. We understand that our significance is not governed by how we view ourselves or by how others view us but by how God views us through Christ. In these truths, we find freedom.
So we shouldn't let anyone or anything in our life, as Paul is telling the Colossians and as he communicates to us in our day and age, enslave us, oppress us, or take us away from the truth of what we know about God. We're not prisoners. We're free.