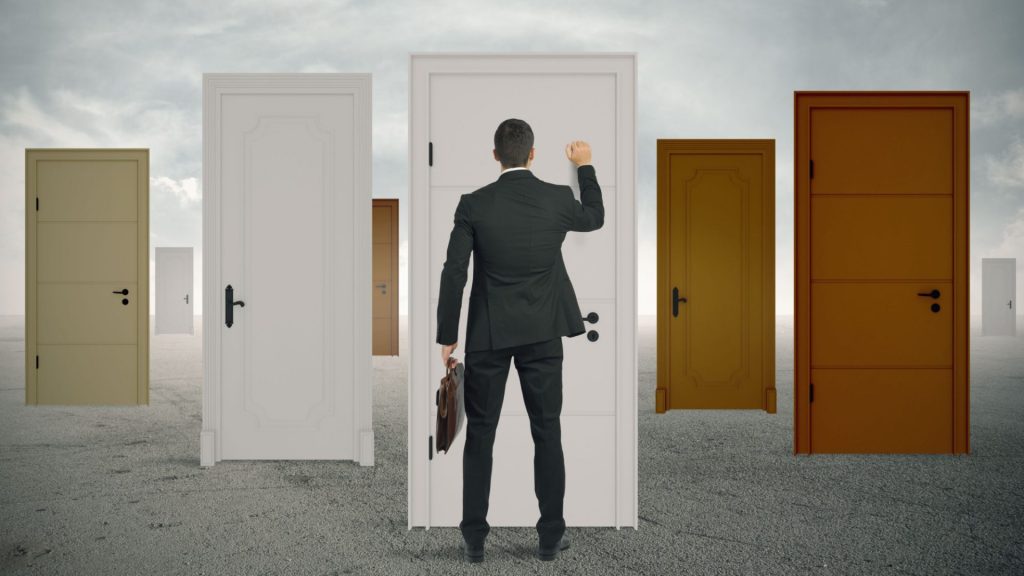 Read This Week: Luke 11
I tell you, even though he will not get up and give you the bread because of friendship, yet because of your shameless audacity, he will surely get up and give you as much as you need. "So I say to you: Ask and it will be given to you; seek and you will find; knock and the door will be opened to you. For everyone who asks receives; the one who seeks finds; and to the one who knocks, the door will be opened. – Luke 11:8-10 NIV
"If at first, you don't succeed, try, try again." That is the famous phrase of exhortation coined by Thomas H. Palmer in a book called Teacher's Manual. The origin of this saying was for Palmer to encourage children to do their homework and keep going when it was difficult to focus on their studies or needed the confidence to keep going. The full quote is actually "Tis a lesson you should heed, try, try again. If at first, you don't succeed, try, try, and try again". It is profound in its simplicity and earnest in its desire to spur people on to the potential that lies in wait if one will simply keep trying.
Jesus sent a similar message of faith and persistence to His followers in Luke 11. He uses a parable about a grouchy neighbor to contrast the love and care of God when we seek and ask Him to meet our needs. In the story, we see a man going to his friend's house looking for food to satisfy his hunger. But the friend is already in bed and unwilling to get up to feed him. The Message captures the response of the friend like this in verse 7:
The friend answers from his bed, 'Don't bother me. The door's locked; my children are all down for the night; I can't get up to give you anything.'
Jesus suggests that the man not stop looking for food just because his friend will not get up on the first try. The Lord asserts that the man should keep knocking on the door, and because of his shameless audacity, the friend will surely get up and give him as much as he needs. Jesus says his persistence, faith, and well-intended request will lead the man to the necessary provision.
Christ has a clear message for His followers, if a sleepy and seemingly selfish neighbor will finally feed his friend, how much more will a loving Father provide for His children who keep seeking Him. God is not like the friend. He never sleeps on us, does not get irritated or impatient, is supernaturally generous, embodies grace and kindness, and the Scriptures say He delights in meeting the needs of His followers. The Lord responds to the steadfast asking, searching, and banging on His door.
God wants His family to come to Him and pursue a deeper relationship first. God also desires for us to look to Him for our needs. And if it does not turn out like we want it at first, we are to keep pursuing the One who ultimately knows what is best. We are to keep knocking on His door. We are to try, try again with God. Jesus was clear: For everyone who asks receives; the one who seeks finds; and to the one who knocks, the door will be opened