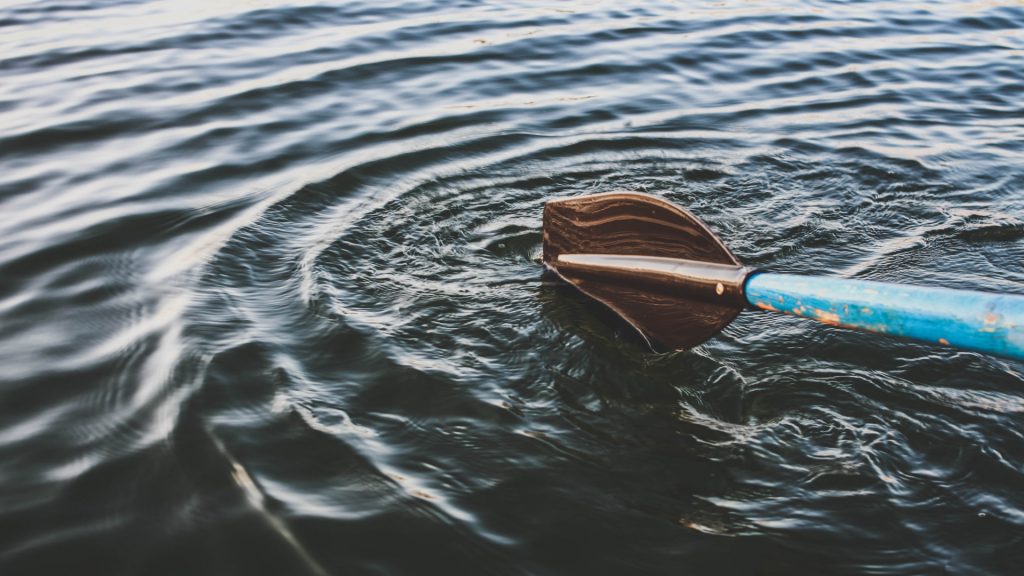 Read This Week: 1 Corinthians 4
This, then, is how you ought to regard us: as servants of Christ and as those entrusted with the mysteries God has revealed. Now it is required that those who have been given a trust must prove faithful.
– 1 Corinthians 4:1-2 NIV
"Keep rowing!" This was a rallying cry issued to men in the galleys of ships so they wouldn't give up on their job. It was a motivational tool for rowers to keep paddling no matter what happened or how exhausted they felt. They were not to look at the circumstances or the other people but remain faithful to the goal of moving the boat forward successfully.
This a great principle for the Christian life and one Paul evokes in 1 Corinthians 4. When he refers to himself and Apollos as "servants of Christ" he uses the word servant which means under-rower or a subordinate rower. He wants to make it clear to the people of Corinth who have become arrogant that they aren't in charge of the ship. They are merely called to row the boat at the instruction of their captain, Jesus. According to Paul, Christians have the role of servants and faithful rowers of the master's ship, not the operation of it.
If we will simply take the position of a faithful servant as outlined in chapter 4, it will eliminate the constant, unhealthy pursuit of personal agendas that can greatly hamper our effectiveness for God and His work. Our agenda isn't always God's so it's better to be submissive to his leading instead of allowing our selfish, misguided ambitions to hurt the gospel ministry and damage other people. Paul writes in verse 5 that God "will expose the motives of the heart" so we must be sure that our attitudes and motivations are Christ-centered and service-oriented.
God, by His grace and good pleasure, has given us the privilege of serving Him and being His ambassadors on earth. We have the honor of sitting in the galley of His ship and rowing it toward his kingdom purposes. He merely calls on us to trust Him, obey His word and stay faithful to His truth no matter what life brings. We keep rowing on His command.
Paul concludes this chapter with the statement, "For the kingdom of God is not a matter of talk but of power." In essence, he is challenging the Corinthian church and us to stop talking about what we know and be faithful to what God has already said. When it comes to life, leadership, relationships, and parenting, we are simply to take our directions from the captain and row the boat.