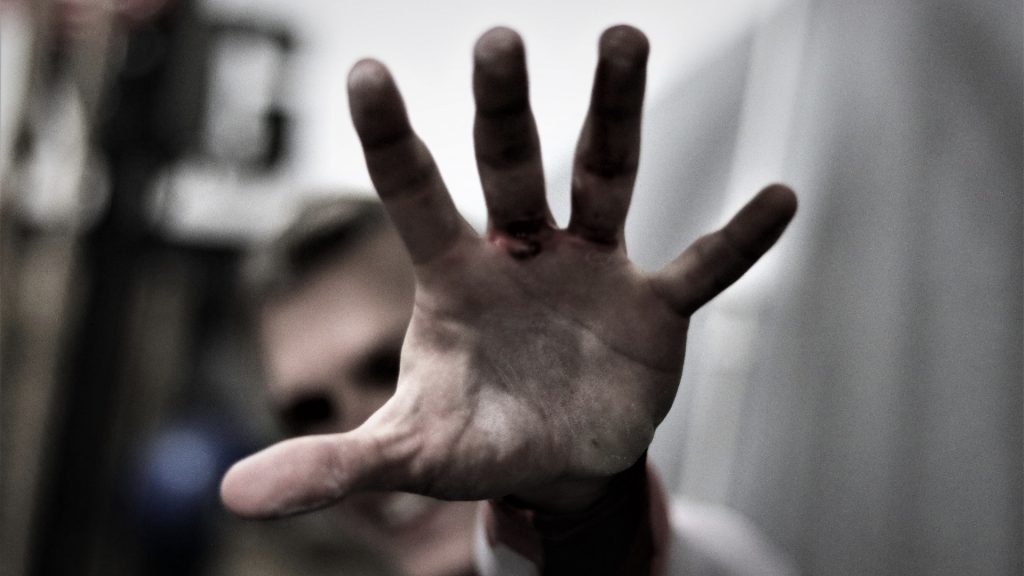 Read This Week: Acts 22
"'Who are you, Lord?' I asked. "'I am Jesus of Nazareth, whom you are persecuting,' he replied. My companions saw the light, but they did not understand the voice of him who was speaking to me. The crowd listened to Paul until he said this. Then they raised their voices and shouted, "Rid the earth of him! He's not fit to live!" As they were shouting and throwing off their cloaks and flinging dust into the air, the commander ordered that Paul be taken into the barracks. He directed that he be flogged and interrogated to find out why the people were shouting at him like this. – Acts 22:8-9, 22-25 NIV
There was a great Christian song that came out at the turn of the century written by Charles Billingsley, and part of it goes like this: "These are the marks of the mission. These are the proof of all I've been through, the evidence of sin forgiven. All that I have I offer to you. I followed the call wherever it led me. It was worth every step of the way. I've come through the dark bearing the marks of the mission."
The lyrics to this chorus could be the life song of the Apostle Paul after his conversion on the Damascus road. We see this summarized in Acts 22 during Paul's message in Jerusalem about his conversion to Christianity and his mission beyond that time. We also observe what happened when he proclaimed the good news of Jesus Christ as the savior for the Jew and Gentile alike.
In his sermon, Paul talks about his early conduct and his persecution of the church and followers of Christ. He then tells the crowd of his amazing conversion and affirms that Jesus is alive and that he saw His glory and heard His voice. Paul then sums up his talk with his special calling and mission to carry the gospel far away from Jerusalem to the Gentiles and the outer stretches of Asia Minor. At this point, the Jews would not permit him to continue and they became enraged and combative toward him. Verses 22-23 tell us:
The crowd listened to Paul until he said this. Then they raised their voices and shouted, "Rid the earth of him! He's not fit to live!" As they were shouting and throwing off their cloaks and flinging dust into the air, the commander ordered that Paul be taken into the barracks.
Then something miraculous happens. Paul appeals to Claudius, the commander, and tells him that he is being punished illegally because he is a Roman citizen and has not been found guilty of a crime. The commander realizes this and releases Paul to have a fair trial before the Sanhedrin. With the help and wisdom of the Holy Spirit, Paul knew how to make use of his Roman citizenship for the cause of Christ.
Acts 22 is filled with more examples of the marks of Paul's mission. He had been beaten, stoned, shipwrecked, imprisoned, and snake-bitten on his missionary journeys. He was not afraid of being flogged or the serious misunderstandings of his message that were taking place in Jerusalem. He simply considered all of this the evidence of his forgiveness and the will of God. It was worth it to him to carry the marks.
What are the marks of your mission? Perhaps you've never been beaten, whipped, threatened, or physically harmed for the cause of Christ. But maybe you've suffered the loss of relationships, a job, friends, and emotional hardship because you call yourself a Christian, and you choose to love and follow Jesus. These are just the proof of what you've been through. Proof of a beautiful life with God.
These are the marks worthy of the Savior who loves us and gave His life for us. May we embrace the privilege to bear the marks of the Lord's mission and press on with joy.