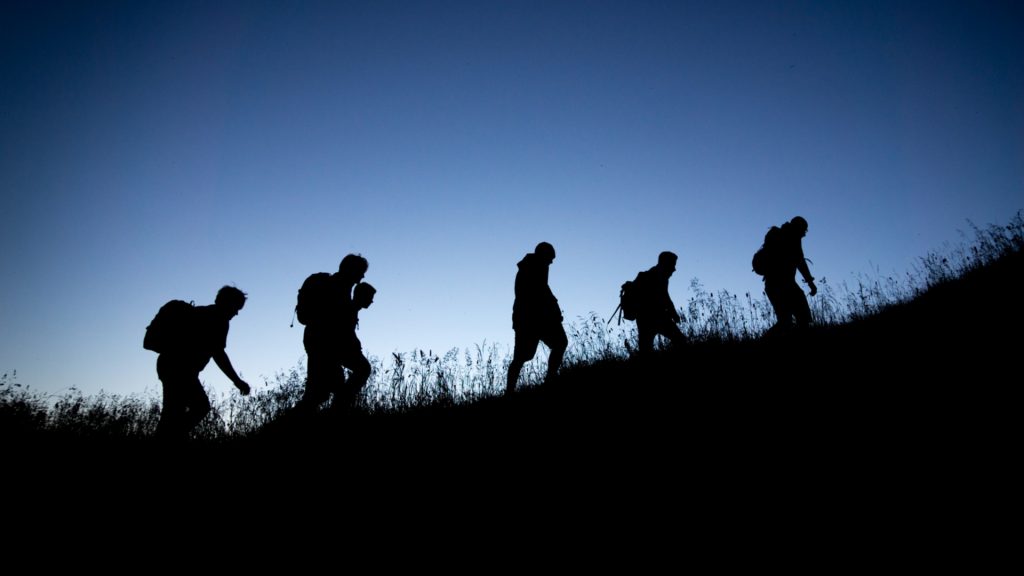 Read This Week: Philippians 2
Therefore if you have any encouragement from being united with Christ, if any comfort from his love, if any common sharing in the Spirit, if any tenderness and compassion, then make my joy complete by being like-minded, having the same love, being one in spirit and of one mind. Do nothing out of selfish ambition or vain conceit. Rather, in humility value others above yourselves, not looking to your own interests but each of you to the interests of the others. – Philippians 2:1-4 NIV
We are so concerned with who is going to be in our lives. Think about it. Ever since we understood what a relationship is, our focus has been on the people who will be our friend, our date or our potential spouse. We have to find that person we click with or have an affinity for. We must locate the ones that meet our criteria and fulfill our expectations. If we don't, we become frustrated, unfulfilled and depressed.
This happens at school, work, church, in the community and especially on social media. Our relational journey is controlled by who is and who is not in our circle or attached to us. Perhaps our focus should shift a little bit. The who question is still relevant because, without it, we wouldn't be having this conversation. But what if we got a little more internally focused as opposed to looking at others all the time?
Think for a second if we became less obsessed with who is going to be our friend, date or spouse and began to focus on what kind of person we are supposed to be and how God has instructed us to act within relationships. Philippians 1:27 tells us that Christians should live in a manner worthy of the gospel and in Philippians 2, Paul outlines exactly what that looks like as we are empowered by Christ. From this passage, we see the traits and emotions that we should have and are necessary for wholesome relationships.
The characteristics that need to be present to achieve unity and harmony with others are encouragement, comfort, affection, sympathy, love, humility and sacrifice. He also makes sure to warn us of a few things we must not exhibit in relationships if they are going to be dynamic, healthy and God-honoring and those are rivalry, conceit, and selfishness.
If a person is regularly displaying (not without slipping or failing at times) the 8 characteristics and avoiding the 3 characteristics laid out in Philippians 2, they should have no problem finding, keeping and enjoying good relationships. It's as simple as that.
An encourager who brings comfort, fights for unity, displays affection and sympathy while exhibiting God's love in a humble and sacrificial manner is someone who will experience a life of deep relationships no matter where they go or what space they occupy. So, it becomes less about who we will be in relationship with and more about how we will act and behave in one.
All Christians must answer the call to live in a manner worthy of the gospel when it comes to being in community with others. We have a responsibility to contribute to the unity and oneness of God's people while maintaining a healthy respect for and genuine interest in one another above ourselves as we express the love of Christ that redeems and transforms.