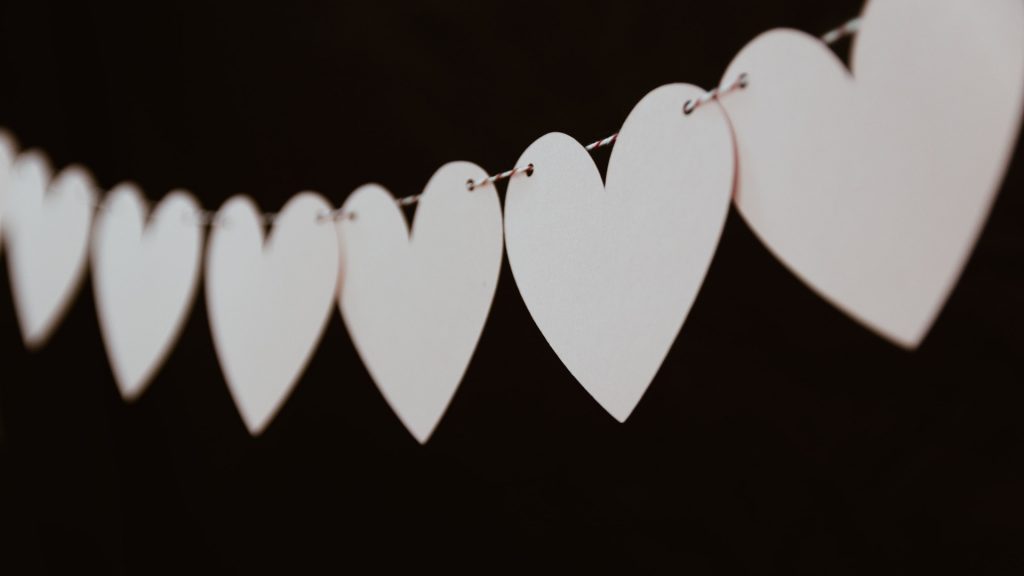 Read This Week: Matthew 22
Hearing that Jesus had silenced the Sadducees, the Pharisees got together. One of them, an expert in the law, tested him with this question: "Teacher, which is the greatest commandment in the Law?" Jesus replied: "'Love the Lord your God with all your heart and with all your soul and with all your mind.' This is the first and greatest commandment. And the second is like it: 'Love your neighbor as yourself.' All the Law and the Prophets hang on these two commandments." – Matthew 22:34-40 NIV
Jesus demonstrated His love to us and for us to emulate. He showed us how to operate in the power of the Holy Spirit and love others in the way that God designed. Jesus set the tone for us to love so that we could be a beacon of life and hope to a world in despair. He taught and showed us that love empowers and nurtures while providing safety and security within communities. The love Jesus desires for us embodies supernatural tenderness and compassion that draws people to His heart. 
But this type of love is impossible toward our fellow man if we do not first love God. It all starts with passionately and wholistically loving God and knowing Him. Jesus taught here that loving God is the catalyst of all other love. Loving God with our whole life – our emotions (heart), our volition (soul), and intellect (mind) is the greatest thing we can do because everything else flows from it. It is at the center of meaning and truth in this life. God is our first love. Jesus says in verses 37-38 of Matthew 22:
"'Love the Lord your God with all your heart and with all your soul and with all your mind.' This is the first and greatest commandment."
Jesus leaves no room for doubt about what should be the most important pursuit in our lives. The consistent, daily love for God fuels, informs, and empowers the believer to operate spiritually, be on mission, and love other people in the way He loves them. Loving God lays the groundwork for the thing Jesus said was like loving the Lord. The word like is strategically used because it means that the love for our neighbor should be similar to and even resemble the intense, passionate, devoted, and faithful love we have for God. Verse 39 says:
And the second is like it: 'Love your neighbor as yourself.' All the Law and the Prophets hang on these two commandments."
Jesus says that our horizontal love for others should look like the love we have for God. Our love for people should include our entire being and come as a direct result of our love relationship with the Lord. Therefore, we cannot say that we love God but do not love the people. This contradiction exposes our improper, misguided love for God. To rightly love God is to love the things He loves, and He most certainly loves people. He sent His Son, Jesus, to die for them. That is how much he loves people, and we should too.
Loving people the way God wants us to can be hard sometimes. We are all fallible, sinful people, who fail, behave poorly at times, hurt each other, and do not often live up to a Christ-like standard. We can be unlovable. But this passage makes it clear that no one is unloveable for those who have a relationship with Christ and who love God the way they are supposed to. His love in our hearts overcomes the habits, hang-ups, disappointments, hypocrisies, and mechanisms created by people.
Showing love to others can be painfully frustrating at times. It can get tiresome and redundant when we see self-centeredness instead of unity. It can be exhausting when gossip trumps honor, harmony gives way to division, and pride ravenously consumes humility. It hurts when people tear us down, ridicule us, and are hardly ever encouraging. But these realities do not negate the original intent for the love of God displayed through His people. Jesus said it is the greatest thing we can do not because it is easy but because it is impossible without the love of God. That is what makes it great.
There is so much beauty and power in the response of Jesus to the Sadducees and Pharisees. They aimed to trip Him up and cause Him to say something that would blaspheme the law so they could arrest Him and put Him to death. But Christ uses it to teach about love. His answer is love – the love of God and the love of our fellow man. Love is first. It is the greatest, noblest, and most impactful thing human beings can do on earth.