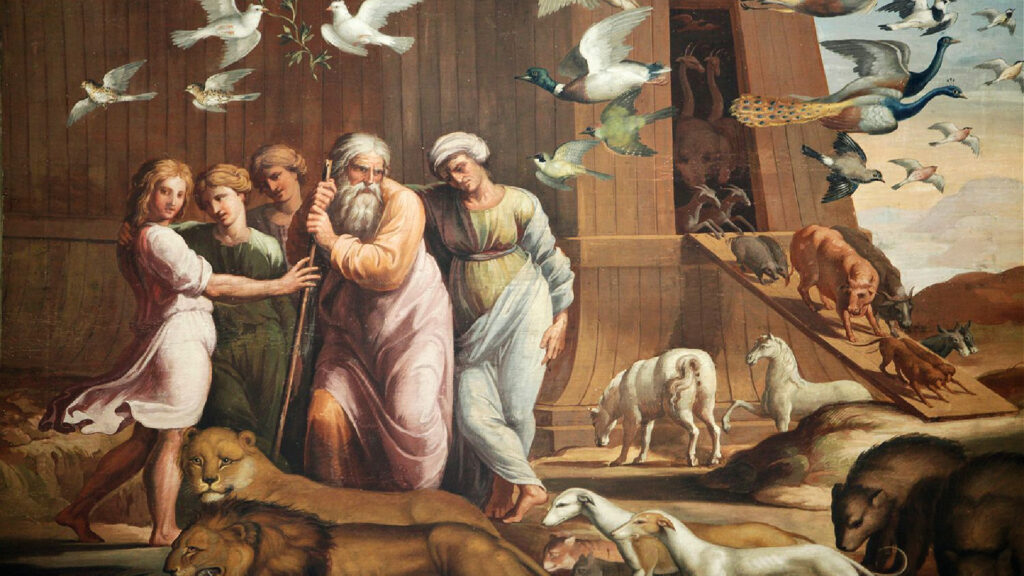 Read This Week: Genesis 6
The Lord saw how great the wickedness of the human race had become and that every inclination of the thoughts of the human heart was only evil all the time. The Lord regretted that he had made human beings on the earth, and his heart was deeply troubled. But Noah found favor in the eyes of the Lord. – Genesis 6:5-8 NIV
The words of verses 5 and 6 in Genesis 6 are devastating and haunting. After civilizations began to form and humanity multiplied and spread on earth, God's assessment when He looks at it all is regret at ever creating human beings. Think about that for a moment. After reading through the glorious process of creation of the universe and seeing how God breathed the breath of life into man and woman, it is sad and gut-wrenching to see people's behavior at such a point that the Lord wishes He had never made them. How crushing to absorb.
This passage tells us that God is not without reason or justification for His feelings. It describes the depth of man's depravity just 1,000 years after the fall as sadistic and wicked. The latter part of verse 5 comments that every inclination of the thoughts of the human heart was only evil all the time. There was a wholistic nature to man's wickedness at that time. In no uncertain terms, the writer of Genesis tells us that human beings are corrupt and sinful to the core and that there is no break in their evil thoughts and wrongdoing. The people of that day were literally always up to no good. God saw this and His heart was deeply troubled.
Yet, there is hope. Just as we saw in the last chapter, humanity, sinful and broken as we may be, is still made in the image of God and is, with His help and faithfulness, capable of living for His glory, purposes, and mission. That hope and aspiration of human beings comes in the beginning of verse 8 and starts with the simple conjunction but which means except for. It says, But Noah found favor in the eyes of the Lord. The world was inexorably lost to its own devices, with the exception of Noah, except for one man and his family.
Except for Noah, there was all this rampant wickedness and depravity on earth. Except for Noah, people were not faithful to God and His ways. Except for Noah, human beings were devious, self-interested, violent, and barely experienced a moment where their hearts were not full of malice. God would have been content to wipe out the human race except for Noah. Verse 9 says Noah was a righteous man, blameless among the people of his time, and he walked faithfully with God. That was his witness, his life, and how He found favor with the Lord to be chosen to restart humanity on earth.
Amid his current culture, Noah was counter-cultural. In the middle of widespread moral and societal decay, Noah was upstanding. The Bible says he was righteous, which means he was both holy and ethical. He was spiritual and virtuous. It asserts that he was blameless, whole, and complete in his commitment to his relationship with God and others. And the verse also informs us that He had an ongoing, vital fellowship with God as he walked faithfully with. This testimony is why the Creator told Noah that He would destroy the earth but spare him and his family indicating the power and impact of a life lived for God in any era or generation.
Genesis 6 should be sobering to us but also inspirational and hopeful that we can live a life with God that makes a lasting and eternal difference on earth. Maybe a good exercise for all of us to do is insert our name into this sentence and then finish it: Except for ____________, the world is… It may stir us to think about how we're different than the world. It may challenge us to examine our lives and see if we're more like the culture or Noah. Or better yet, more like Jesus.