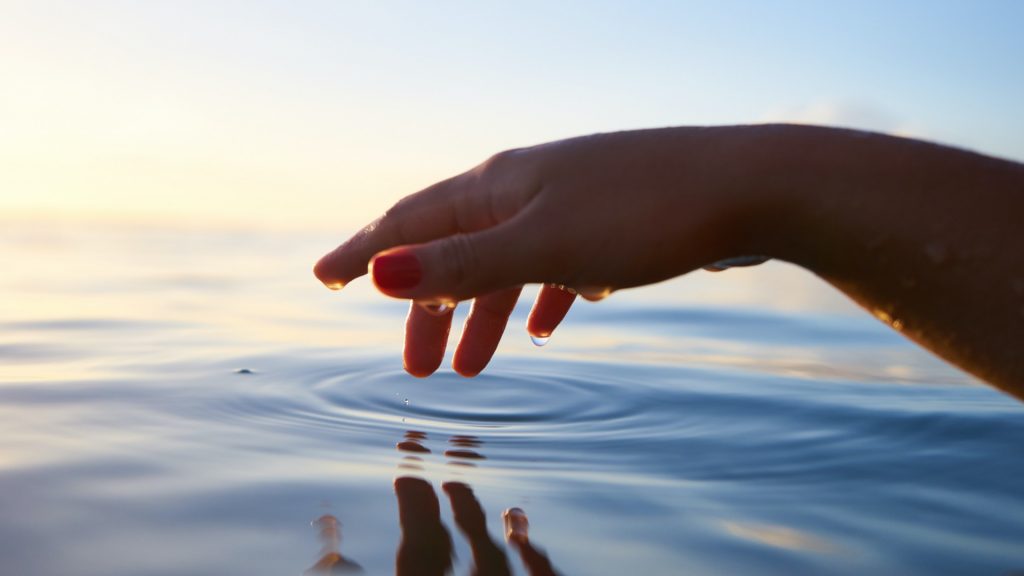 Read This Week: Matthew 8
Then he got into the boat and his disciples followed him. Suddenly a furious storm came up on the lake so that the waves swept over the boat. But Jesus was sleeping. The disciples went and woke him, saying, "Lord, save us! We're going to drown!" He replied, "You of little faith, why are you so afraid?" Then he got up and rebuked the winds and the waves, and it was completely calm. The men were amazed and asked, "What kind of man is this? Even the winds and the waves obey him!" – Matthew 8:23-27 NIV
There is a famous saying that goes: Keep Calm and Carry On! It originated in Britain as a motivational and inspirational motto of the people to persevere during the trials and horrors of World War II. It was a rallying cry of hope and faith that things would be okay in their darkest hours. The presence of Jesus in our lives does the same for us. It gives us the ability to stay calm in the middle of our struggles. It allows us to keep going with strength and resolve despite fatigue, exhaustion, and hopelessness.
The part of this passage in Matthew 8, where the storm hits the boat that the disciples and Jesus are aboard, shows us that we can persevere while facing critical moments if we allow the Holy Spirit to guide us to put our faith and confidence in Christ. It also shows that we often want God to do something miraculous in our lives when He wants to do something miraculous in us that becomes the proof of our faith.
This outward expression of trust in the power of God is why Jesus questioned the disciples in verse 26. We allow unbelief and the inability to see what He wants to do in and through us to cause us to have little faith and be so afraid. Fear places distance between our hearts and the faith and trust we need in God alone. Instead of crying out to the Lord to save us during the most crucial and violent parts of the storm, we often decide to rescue ourselves.
We look at the effect of the wind on the waves and at the waves themselves when we should have been looking to Jesus, who has ultimate authority over both. He can simultaneously soothe the circumstances that have us distressed while keeping us spiritually, emotionally, and physically calm in the process. The end of verse 26 tells us that the wind and the waves were completely calm after Jesus spoke peace to them. He can do the same to anything on our journey. But until we fully trust Father God in and out of trouble, we do not know how much faith is within us. We have not fully realized how powerful God is until we allow Him full authority to keep us calm in the storm.
Life can take us to the brink where we feel like we have nothing left. It can take us to the end of ourselves to exhaustion and depletion. But, when we trust Jesus and let Him empower us and regenerate that strength inside us, we will stay completely calm and carry on. We will testify as they did in the boat and say to ourselves and the world: What kind of man is this? Even the winds and the waves obey him! Then we will obey and follow Him and go further than we ever thought we could go.