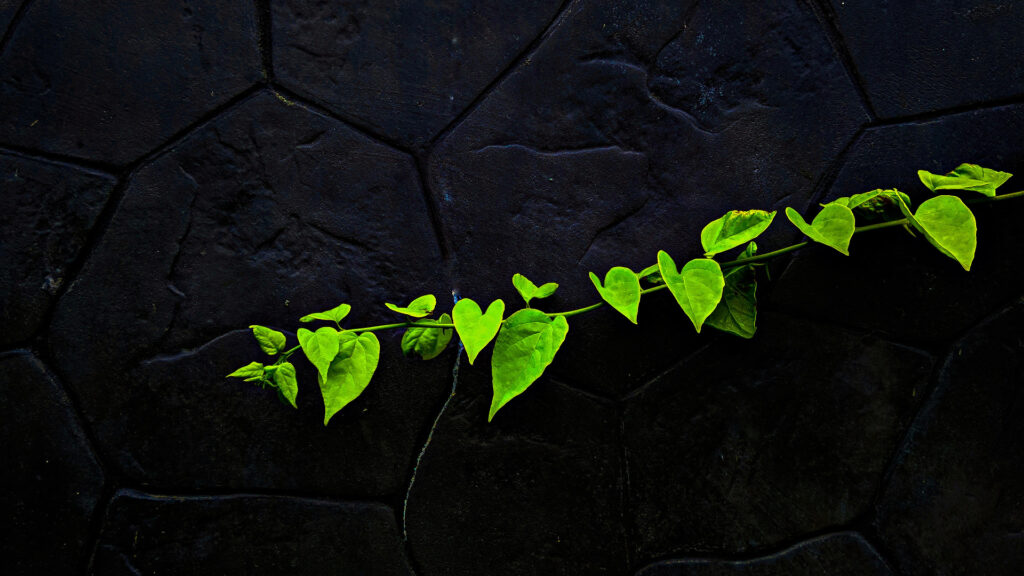 Read This Week: John 15
I am the true vine, and my Father is the gardener. He cuts off every branch in me that bears no fruit, while every branch that does bear fruit he prunes so that it will be even more fruitful. You are already clean because of the word I have spoken to you. Remain in me, as I also remain in you. No branch can bear fruit by itself; it must remain in the vine. Neither can you bear fruit unless you remain in me. I am the vine; you are the branches. If you remain in me and I in you, you will bear much fruit. – John 15:1-5 NIV
We don't have to do this alone. The great thing about walking with God in life and on a mission is that He provides strength and power for us no matter where we are on the journey. No more excellent word picture in the New Testament shows God sustaining us with spiritual power than the vine and branches in John 15. The imagery of Christ as our lifeline and source of spiritual and emotional sustenance is profound and practical.
Jesus is the vine that gives us nourishment or the ability to grow, while God, the gardener, constantly shapes and changes us. We need this connection. We can't bear spiritual fruit by ourselves as much as we would like to think we can. Without this connection to Father God through Christ, we can do nothing that glorifies Him. But with this connected relationship, even the down times can be sacred, and the tiny life decisions impactful. Jesus reiterates this in verse 4: No branch can bear fruit by itself; it must remain in the vine. Neither can you bear fruit unless you remain in me.
Coming to grips with our need for God is not easy to admit in our lives or leadership, but it is necessary for growth. It is also key to maturing as we spiritually develop and lead others to do the same. Honesty is at the heart of a successful Christian life and service. A transparent approach brings a commitment to the areas we need to grow and accept responsibility. If we do, the results can be exponential on earth and reverberate in eternity. Verses 5-6 encourage us like this:
If you remain in me and I in you, you will bear much fruit; apart from me, you can do nothing. If you do not remain in me, you are like a branch that is thrown away and withers.
We all need inspiration, direction, and spiritual energy in the minor and major things. Sometimes, just getting through the day requires a spiritual lift. But God can sustain us in our strength and help us in our weakness if we abide in him. Then, after we are filled and nourished by Him, the Lord can use us to accomplish great things for His glory while the world will recognize something different about us and be changed. He says in verse 8 that it is for my Father's glory that you bear much fruit, showing that you're my disciples.