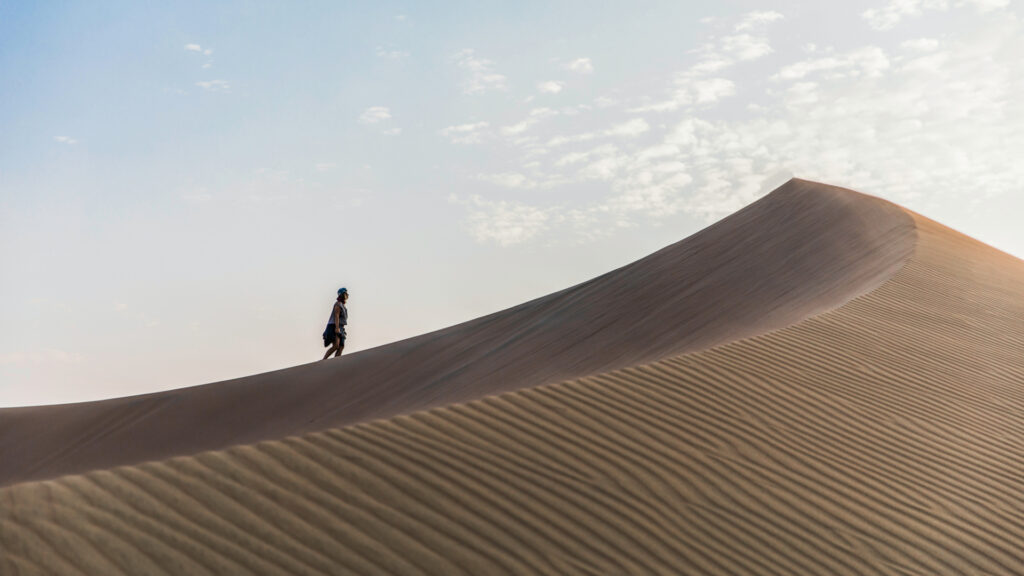 Read This Week: Genesis 12
The Lord had said to Abram, "Go from your country, your people, and your father's household to the land I will show you. "I will make you into a great nation, and I will bless you; I will make your name great, and you will be a blessing. I will bless those who bless you, and whoever curses you I will curse, and all peoples on earth will be blessed through you." So Abram went, as the Lord had told him. – Genesis 12:1-4a NIV
When prompted by the voice of God, who among us would leave the only home and area that we've ever known and venture out into an unknown world? How many of us would go beyond what we've ever experienced and attempt to make a life and home in a place we didn't even know existed? Who in the modern world would have such faith and trust in the word of God to go sight unseen with your family and all your possessions to a new place and begin again?
People often spend months and years, along with hours and hours of research, before they move anywhere and do anything. But Abraham heard from the Lord in Genesis 12, picked up everything, and followed Him to the land He appointed. A bold move underwritten by an audacious faith. Verse 5 says:
He took his wife Sarai, his nephew Lot, all the possessions they had accumulated, and the people they had acquired in Harran, and they set out for the land of Canaan.
This chapter represents a shift in Genesis, though. Before this section, we have read and worked through the famous stories of ancient biblical history. We've unpacked the metaphysical implications of creation, the spiritual ramifications of the fall, and the tragedy and significance of Cain and Abel. We then examined all the Noah and the Flood. But here, even more so than the account of Noah, the story seems to narrow from origins and beginnings to chronicling the life, challenges, and trials of one specific couple, Abraham and Sarah, and their family. The chapter starts with a command from the Lord to go from his country, his people, and his father's household to the land He would show Him. A promise of transcendent blessing followed this daring direction from God in verses 2-3:
I will make you into a great nation, and I will bless you; I will make your name great, and you will be a blessing. I will bless those who bless you, and all peoples on earth will be blessed through you.
God's proclamation to Abraham that He will bless him indicates His sovereign, divine plan for his future. Out of that plan will come a blessing for his family to be a great nation. That generations from his seed will be plentiful, prosperous, and abundant. God also asserts that Abraham's name will be great. His legacy and reputation will be held in esteem, along with the promise that he will bless others. The Lord even included a physical blessing by promising to give Abraham and his family the land He led them to.
God's blessing of Abraham sustains and preserves him and Sarah through the distinct challenges of their lives (v. 10-20). It also does the same for their descendants when they don't see its fulfillment. The promise to Abraham establishes him and his descendants as vessels of God's blessing to all those who would come after. We are beneficiaries of this blessing. Because of Christ, we have received the blessing of salvation through His glorious name. Because of it, we experience more incredible blessings through his grace and provision.
Abraham is a great example for us to follow in this way. He believed in God's promises and risked for them. He left his father's house and his home to go to the place that God showed him. He believed in the promised blessing not only for himself but for his family. May we have the same posture towards God and His promises. May we believe they are true, real, and effective for our lives even when life and circumstances may suggest otherwise. That's the beauty of the blessing.