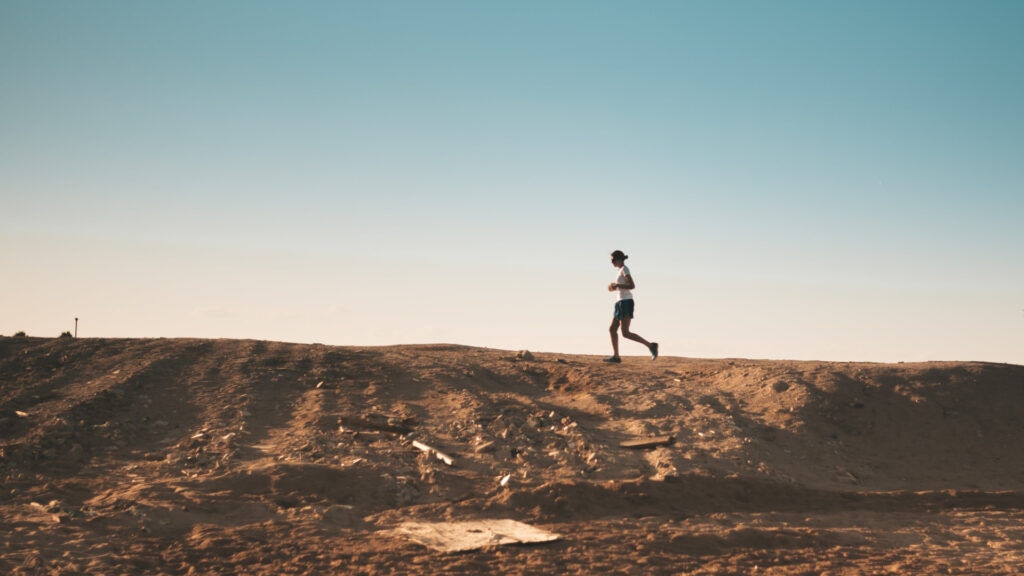 Read This Week: Genesis 19
Early the next morning, Abraham got up and returned to the place where he had stood before the Lord. He looked down toward Sodom and Gomorrah, toward all the land of the plain, and he saw dense smoke rising from the land, like smoke from a furnace. So when God destroyed the cities of the plain, he remembered Abraham and brought Lot out of the catastrophe. – Genesis 19:27-29 NIV
Throughout our study of the Bible in A Week in the Life, we have unpacked, commentated on, and discussed several stories and passages that are not only known to the believer but to those outside of the Christian community. Biblical accounts that, for one reason or the other, are famous in sacred and secular circles alike. Accounts like the birth of Christ, the Sermon on the Mount, the first miracle of Jesus, the crucifixion, the resurrection, creation, and the Flood. This week, we read the story of the destruction of Sodom and Gomorrah in Genesis 19. It is a graphic and challenging read, and difficult to take in the wickedness and evil in these cities that forced God to destroy them. Followers of Jesus should ingest this story with humility and seriousness.
In the last chapter, God tells Abraham that the cries of the victims in Sodom and Gomorrah are deafening, and the sin of those cities is immense. He also tells him that He is going down to see for himself if what they're doing is as bad as it sounds (18:20-21 MSG). Then Abraham converses with God and proposes that He consider not destroying those who are righteous in the cities while judging those who are wicked. He undoubtedly had his nephew, Lot, in mind when he made this plea to the Lord, as Lot and his family were citizens of this corrupt place. Abraham even established a principle with God: a specific number of honest, good people for whom He would spare the city. They talked about particular numbers and not just a broad figure. Abraham began with 50 people and convinced God to lower the number of righteous required to spare the city to 10. Just the presence of 10 faithful people would stop the destruction.
Fast forward to this chapter, and Lot sits at the gate of the city and greets the two angels that Abraham had encountered. He, like Abraham, offers them hospitality and care while inviting them to his home. While they are there, the wicked men of Sodom want to do unspeakable things to these angels, confirming that what God said about the depth of depravity and sin among the people was accurate. Its people are disturbingly sinful, and this shows that the whole culture is consumed with violence and immorality. Their behavior isn't out of the norm but seems to be accepted. Lot tries to defend his houseguests against the mob but is nearly overtaken by the men of Sodom and has to be rescued by the angels. 
The rest of this passage is harrowing and points to the urgency of removing oneself from sin and sinful environments. It teaches us that no matter how strong or spiritual we believe ourselves or our families and friends to be, we must be mindful of our settings and intentional about where we spend our time and who we surround ourselves with. The Scriptures are clear that we should not only avoid evil and its appearances but that we should run from it. The two men tell Lot in verses 12-13 of the fate of the cities and that he must leave without hesitation:
Do you have anyone else here—sons-in-law, sons or daughters, or anyone else in the city who belongs to you? Get them out of here, because we are going to destroy this place. The outcry to the Lord against its people is so great that he has sent us to destroy it.
What happens next is cringeworthy. Abraham asked God to spare the cities of Sodom and Gomorrah if ten righteous people were found there. Because ten could not be found, God did not spare them. However, verse 29 tells us that when God destroyed the cities of the plain, he remembered Abraham, and he brought Lot out of the catastrophe that overthrew the cities where Lot had lived. The Lord still answered Abraham's prayer by sparing and allowing Lot and his family to escape Sodom. Tragically, despite an explicit warning not to, Lot's wife looked back and became a pillar of salt (v.26).
God allowed them to run even though Lot was initially resistant. It has been said that "the angels seemed far more urgent to rescue Lot and his family than they were to be rescued." This statement can also be true for us sometimes. God pursues us with His love, grace, and mercy and wants so much for our lives, but we can be resistant by not wanting to run from the things that will hold us back and to His best for us. May we always be on the run. On the run from sin and environments where it is perpetuated and to the arms of Christ and the securing comfort of His word.