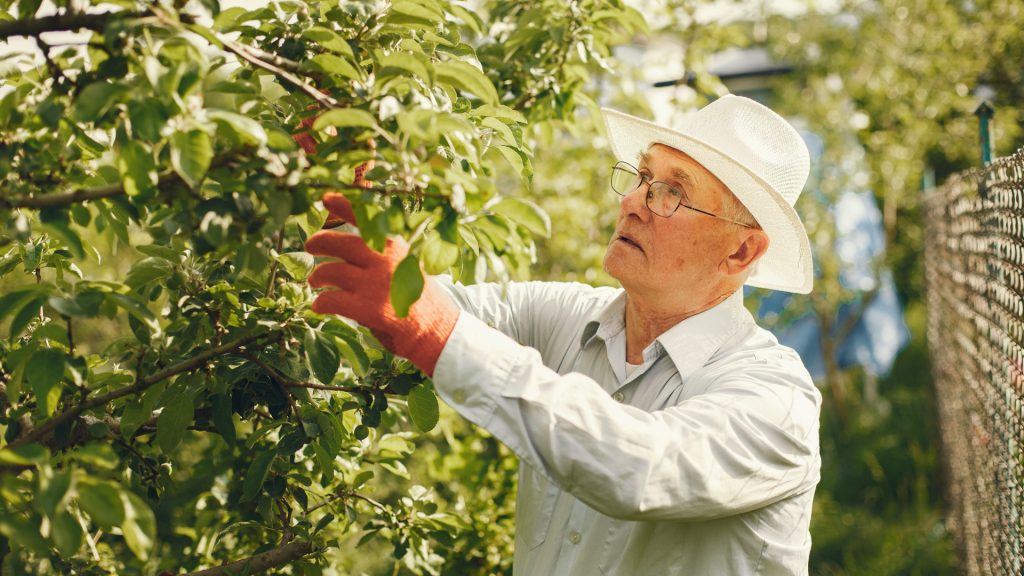 Read This Week: Luke 13
And he told this parable: "A man had a fig tree planted in his vineyard, and he came seeking fruit on it and found none. And he said to the vinedresser, 'Look, for three years now I have come seeking fruit on this fig tree, and I find none. Cut it down. Why should it use up the ground?' And he answered him, 'Sir, let it alone this year also until I dig around it and put on manure. Then if it should bear fruit next year, well and good; but if not, you can cut it down.'" – Luke 13:6-9 NIV
Growth is a natural process. Everything living is growing. If it is not, something is inherently wrong with the thing, or something is actively impeding the process. In life, the same principle of growth seems to apply, especially when we talk about spiritual growth. When one is in a relationship with God and actively connected to the truth and life source of the Holy Spirit, growth is inevitable. But if bad choices, sin, and the world are allowed to take precedent over pursuing Christ, the process is stunted, and growth becomes optional.
In Luke 13, Jesus illustrates this idea of growth with a parable. The story shows that a fig tree has not produced fruit for three years and the man who planted the tree wants to cut it down. The arbor keeper protests and asks the owner to give him one more year to tend to the tree, curate it, put fertilizer on it, and then if that does not work, he can get rid of it. In other words, the arbor keeper wants to exhaust all avenues and resources to achieve growth for the tree before it is given up on and discarded. Verses 8-9 says:
Let it alone this year until I dig around it and put on manure. Then if it should bear fruit next year, well and good; but if not, you can cut it down.
This parable shows us some practical things that are applicable to us today. First, it shows that growth is not always assumed or natural, and even though someone may say they are a Christian, it does not mean that Christ-like fruit is coming from their lives. The fig tree is baffling to the owner because it is not producing figs, just as the Christian who displays no spiritual fruit is equally confusing.
Second, this passage reminds us of the patience, grace, and long-suffering of God in regard to our growth and relationship with Him. He is patient with us when we have His word at our fingertips and do not read it. He is gracious when we make the same mistakes over and over despite the Spirit guiding us toward change. He is enduring when we make no spiritual strides and produce no spiritual fruit after years of being his child. God is not satisfied with our lack of growth, but He does not cut us down or throw us away. The Lord always pursues our hearts and beckons us to return to Him and progress in the faith.
Lastly, we see real growth takes time, commitment, and effort. We must take the attitude of the vinedresser when it comes to our spiritual development and expansion beyond the infantile stages of Christianity. We have to be willing to stay consistent and persistent when things are not going the way we want, or growth is not happening the way we planned.
We have to press into God and exhaust all the resources and avenues available to us that will contribute to our spiritual walk. Real growth comes when we have the seed of truth planted in our hearts, and it is fertilized by the Spirit, reading the Bible, staying connected to the family of God, and worshipping Him over time.