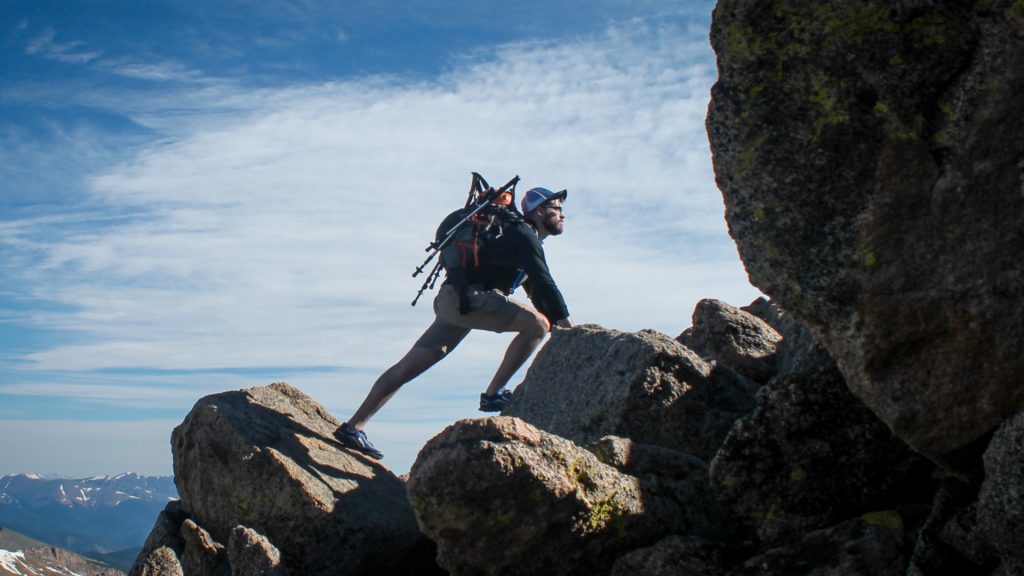 Read This Week: Philippians 3
Not that I have already obtained all this, or have already arrived at my goal, but I press on to take hold of that for which Christ Jesus took hold of me. Brothers and sisters, I do not consider myself yet to have taken hold of it. But one thing I do: Forgetting what is behind and straining toward what is ahead, I press on toward the goal to win the prize for which God has called me heavenward in Christ Jesus. – Philippians 3:12-14 NIV
If you've ever climbed to the top of a mountain, you know how challenging it can be physically and mentally. The process of getting to the top requires guidance to stay on course, patience with the path, and perseverance when you feel like giving up. It also takes an awareness of yourself and the mountain.
Many climbers and trekkers have failed to reach the summit because they arrogantly overestimated their ability and naively underestimated the mountain. They became complacent when they should've stayed alert and focused; they let their guard down because they assume finishing is inevitable. They don't experience the prize of standing on top because they take for granted what it takes to get there.
In the church at Philippi, complacency and spiritual arrogance were present among the members. Some were claiming that they had arrived at their goal and were beyond responsibility and the need for progress. Some assumed that they had already made it to the top. They were overrating their condition, deceived about their sin problem and undervaluing the difficult nature of life.
In Philippians 3, Paul wants the early Christians and us to understand that just because we have faith in Christ and his grace, we've not yet reached the prize that we're trying to attain. He uses himself as an example and says that despite how far he has come since the Damascus road, he still has a long way to go toward his goal of spiritual and moral maturity. He points toward God's active power in his life through the resurrection of Christ but makes it clear that his conversion was a starting place for growth and not the end. He and every believer must keep going because we haven't obtained the goal.
This is a great reminder for every follower of Jesus and those who desire to walk with God and climb the various mountains of life. We live in the creative tension of being imperfect, weak, and sinful while also having the power of the Holy Spirit to help us be impeccable in our behavior, strong, and successful. We experience great spiritual breakthroughs but also get caught up in things that are shameful and messy. We know both the joy of spiritual highs and the despair of sinful lows.
Pressing on toward the prize is having the maturity to recognize the tension we live in as Christians while also having the desire and determination to keep going with God's help. To be aware that we aren't at the top but maintaining the daily effort to stay connected to the One who works in us to get there. To keep going is to be motivated by Christ's love, presence and sustaining grace; to live worthy of his calling no matter how challenging the path. To press on with passion and discipline no matter how tempting it is to be complacent.
We keep going because God has so much more He wants to accomplish in our lives and the world. This is not the time or opportunity to stop. We are to be like Paul and forget about the failure, brokenness, and setbacks of the past and look toward the future prize with clarity and understanding that we aren't there yet, but we will be.