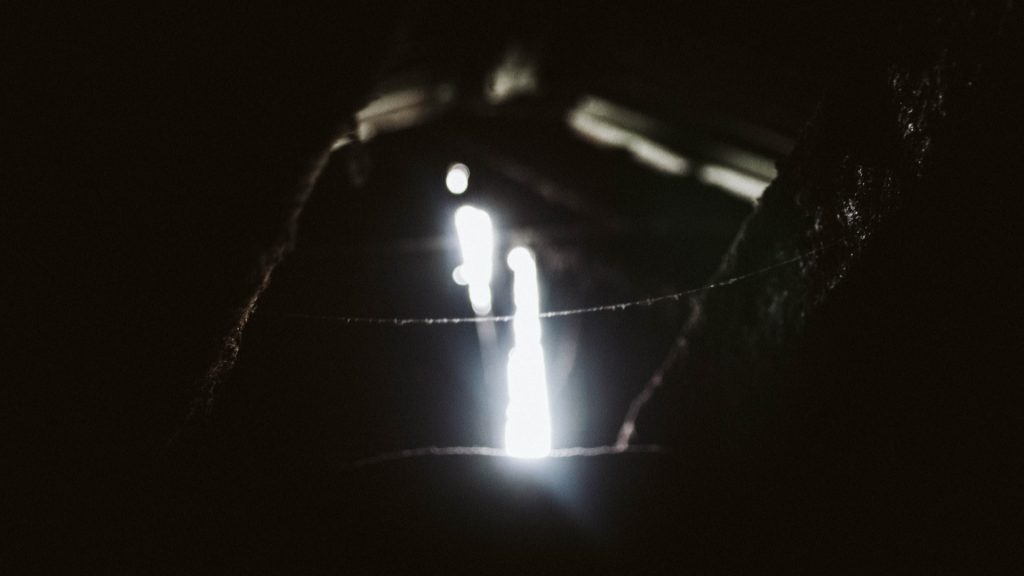 Read This Week: Colossians 1
We continually ask God to fill you with the knowledge of his will through all the wisdom and understanding that the Spirit gives, so that you may live a life worthy of the Lord and please him in every way: bearing fruit in every good work, growing in the knowledge of God. The Son is the image of the invisible God, the firstborn over all creation. For in him all things were created: things in heaven and on earth, visible and invisible, whether thrones or powers or rulers or authorities; all things have been created through him and for him. He is before all things, and in him, all things hold together. – Colossians 1:9-10, 15-17 NIV
The loss of vision can be unsettling, and at times, completely frightening. The ability to see is a human faculty and sense that we often take for granted until it is gone or impaired. When our sight is diminished or taken away, our confidence gets shaken, our path becomes uncertain and our bearings get lost.
However, faith and knowledge are great equalizers when we can't see. When we're in a room that is completely dark, but we know what is there, we have the confidence to walk through that space undeterred. When someone who is blind knows and trusts their guide, they are able to move forward along the path with belief in the person directing their steps.
Faith in and knowledge of what is true lessens the anxiety that occurs in us when we lose our sight. In Colossians chapter 1, Paul has just prayed for his friends that God would give them "the knowledge of his will through all the wisdom and understanding that the Spirit gives, so that you may live a life worthy of the Lord and please him in every way." He then tells them that they can live a life that "bears fruit in every good work" because of the example and relationship with Jesus.
Paul tells the Colossians and communicates to us that Jesus is what we need to be able to see in the dark. He is the "image of the invisible God", and supreme over all things seen and unseen. We can trust Him when our sight is limited or restricted in life and we don't have a vision beyond our circumstances. We can follow His lead through any situation, challenge or relationship because of his supreme power available to us through the cross. The observance of his example and the knowledge of his authority and capacity, not only allows us to navigate through times when we can't see but to thrive and be successful in spite of them.
When our hearts waver and our emotions deceive us, we must remember and correspond to the truth of who Christ is and who He is to us. He is infinitely supreme and "in Him, all things were created: things in heaven and on earth, visible and invisible, whether thrones or powers or rulers or authorities; all things have been created through him and for him. He is before all things, and in him, all things hold together."
Contained in this truth of Jesus is the ability to live the life God desires for us. Knowing this about our Savior and what is available through a relationship with Him supplies wisdom and awakens love and restores faith and inspires goodness and provides assurance. It incites joy and garners admiration and gives peace and recaptures the wonder that can often be lost in the intensity of the struggle.
When we remember and know this about God and His Son, Jesus Christ and that His Spirit lives in us, we can overcome and do anything. There is no mountain too high; no valley too treacherous. There is no bill too costly; no job too stressful; no family issue too egregious. There is no relationship too complicated; no Monday too hard; and no future too uncertain.
This is how we experience a fulfilling life or come to know our complete self. This is how we see in the dark. This is our hope. It is a person and his name is Jesus.