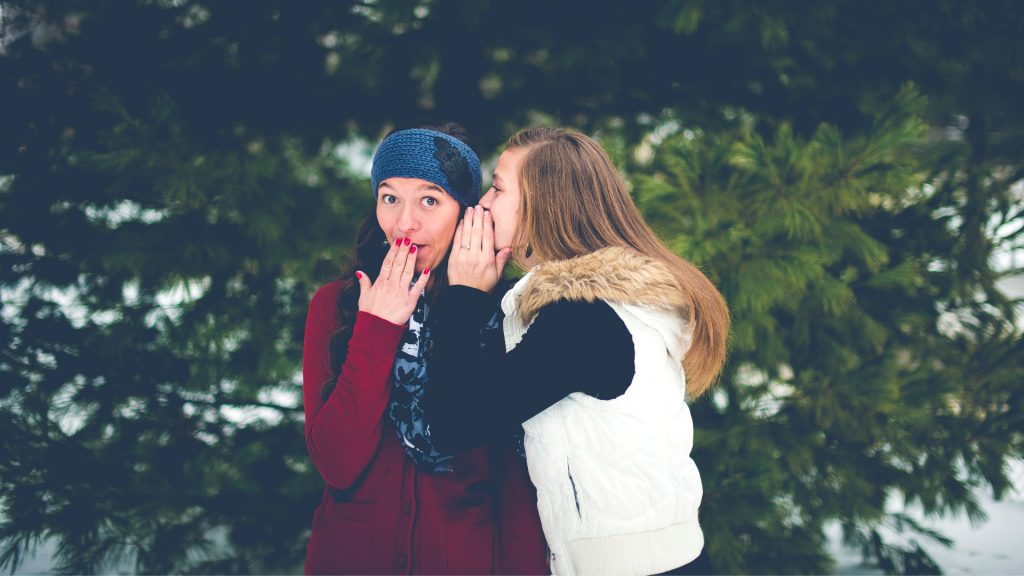 Read This Week: 1 Corinthians 5
What business is it of mine to judge those outside the church? Are you not to judge those inside? God will judge those outside. – 1 Corinthians 5:12-13 NIV
The term judgy is thrown around in conversation and social circles when talking about a person that we perceive as overly critical and judgmental. This is the technical meaning of the word, but often that is not how we use it and is certainly not what we mean.
Chances are when judgy is being used as a descriptor for someone, it is most likely meant to describe a person who has poorly expressed disapproval or disagreement with our choices, lifestyle, relationships or worldview. It's a different way of saying that a person doesn't agree with what we think or do.
Judgment and being judgmental can easily be misunderstood in relationships especially when it comes to living the Christian life. There is a big difference between making judgments, forming thoughts on things that are observed and flat out being judgemental. Making a judgment comes from having a grace-filled, balanced and neutral approach to people and situations. However, being judgmental comes from an imbalanced, sinful and reactive mindset that seeks to elevate oneself and diminish others.
In 1 Corinthians 5, the Apostle Paul is demonstrating the difference between making a judgment for healthy, moral purposes and being judgmental just because one can. To Paul, the problem was not that the church was living in an immoral society. It was the lack of sound judgment, accountability, and right living by the people of God in the world. The church had allowed the sin and immorality of society to invade and impact their community because they had not judged their behavior rightly or dealt with it.
The Christ-centered judgment of sin (verse 3) leads to restoration and correction. Simply being judgmental toward a person in their sin leads to unnecessary harm, resentment, and failure to change. This passage deals with serious sin issues that are also prevalent in our society and churches today. So we must understand the difference between a judgmental spirit that is not helpful and making truth-based judgments that allow us to live as God desires.
No one and no church is perfect, but human imperfection is not a reason to excuse sin and destructive behavior. Here in this chapter of Corinthians and throughout the Scriptures, we see that correction and discipline are necessary for us to stay on the right path. Yet these vital components of relationships and communities cannot come without proper judgment. The judgment that is granted to us by God, underwritten by love and meant to restore to a rightful place.
God has the awesome responsibility to judge the sin of the world through his eternality and supremacy. But through the expression of his grace and love in Christ, He gives us the responsibility and supplies the wisdom to judge ourselves with His truth.
We are called to avoid judging someone's motives but to be broken over our sin and honest about our conduct. This approach is not judgy but caring and ultimately loving because it is God's design to help us live for Him.