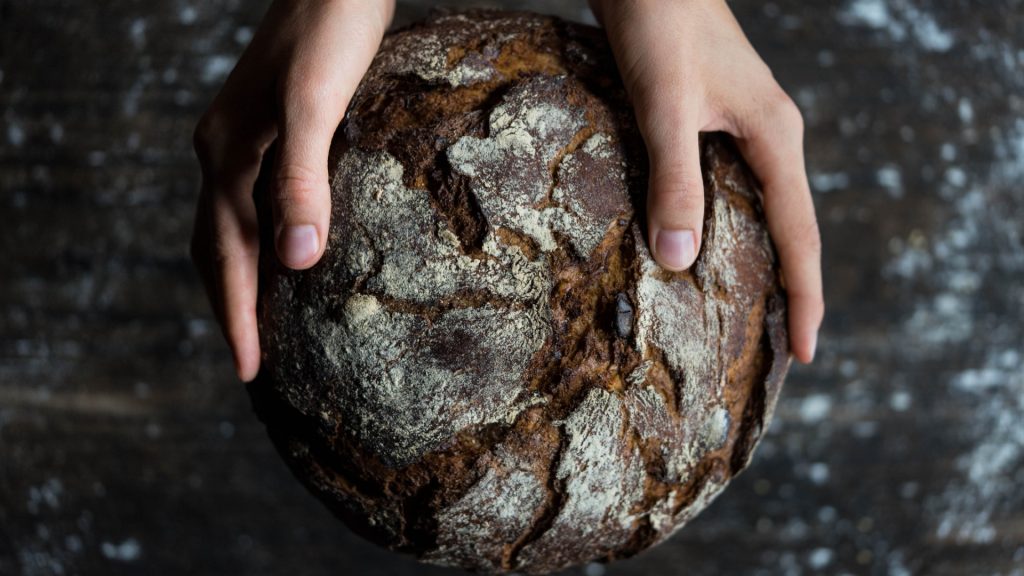 Read This Week: John 6
Jesus answered, "Very truly I tell you, you are looking for me, not because you saw the signs I performed but because you ate the loaves and had your fill. Do not work for food that spoils, but for food that endures to eternal life, which the Son of Man will give you. For on him God the Father has placed his seal of approval." Then they asked him, "What must we do to do the works God requires?" Jesus answered, "The work of God is this: to believe in the one he has sent." – John 6:26-29 NIV
It has been said that followers of Jesus frequently get fixated on God's provision instead of His presence. We can get caught up in what He can do for us instead of what He is to us. We sometimes desire Him to move miraculously in one instance instead of experiencing a consistent movement of His Spirit daily. We are more susceptible to seeking His hand and what is in it than seeking His face and glory. We often want the things God can give us more than the gift and pleasure of knowing Him.
This tendency to miss Jesus because we are focused on asking Him for things we want and need is not just a modern struggle for contemporary Christians. It plagued the disciples and those who followed Christ when He was walking on the earth in the first century. John 6 contains such an example, and several passages reveal the motives of those following the Savior and His ministry at that time.
Jesus had just fed the five thousand and walked on water, two awe-inspiring, miraculous signs showcasing His deity, power, and majesty. These two things are enough to get the attention and galvanize the faith of anyone. But the Lord tells us that the disciples were not following Him because they saw the signs and came close to His presence but because they had eaten the food he provided and had their fill. He says in verse 26:
Truly I tell you, you are looking for me, not because you saw the signs I performed but because you ate the loaves and had your fill.
In other words, Jesus admonishes them for failing to see the significance of the miracle and His person because they are satisfied by getting what they need at the moment. A Bible commentator once remarked that instead of seeing the miracle in the bread, they saw only the bread in the miracle. Their hearts were looking for a materialistic provider instead of a miracle-working Messiah. They wanted a bread that sustained physical life when they had the bread of life right in front of them that guaranteed eternal salvation.  
Jesus wanted them and wants us to crave food for the soul more than a temporary fix for our hunger. He told the disciples, Do not work for food that spoils, but for food that endures to eternal life, which the Son of Man will give you. God doesn't want us to pursue things that don't matter while missing the one thing that matters for all time. He wants us to pursue food that only He can provide. The spiritual food that endures all things in this life and remains for eternity.
An intimate relationship with God embodies all we will ever need. His word, the food for the soul, is all the sustenance necessary for our spiritual walks, relationships, service, and work. May we not miss the One behind the miracles and provisions, and may we never value food more than food for the soul. And may we always see the blessing of God's provision in our lives and worship Him for it.