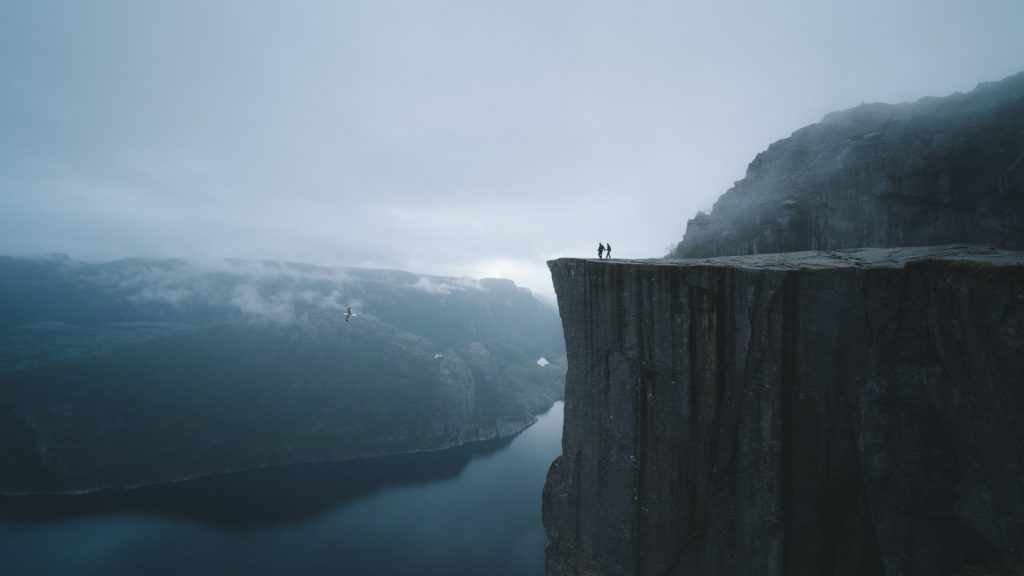 Read This Week: Luke 18
Then Jesus told his disciples a parable to show them that they should always pray and not give up. And will not God bring justice for his chosen ones, who cry out to him day and night? – Luke 18:1, 7 NIV
Singer and songwriter Mike Adkins once penned these words that capture the essence of Christ-centered perseverance and trust in the sustaining nature of God when all human hope seems lost:
Don't give up on the brink of a miracle
Don't give in; God is still on the throne
Don't give up on the brink of a miracle
Don't give up; remember you're not alone
The message of this song was conveyed centuries earlier by Jesus to his disciples in Luke 18 and should be a rallying cry for all Christians, no matter the era in which they live. It should be as Christ intended in verse 1 of this chapter to show us that we should always pray and not give up. To show us that our faith in God and His mighty provision is never vain, futile, or not worth it to our lives. To remind us that because of the power of God, we never have to give up on any circumstance or challenge we face on this journey.
The Bible is fraught with examples of those who refused to give up or quit in the face of long odds or seemingly insurmountable circumstances. In this passage, Jesus uses a widow and her pursuit of justice despite a godless, obstinate judge to illustrate the same point. Verse 3 says: And a widow in that town kept coming to him [the judge] with the plea, "Grant me justice against my adversary."
This story takes place in a time when a woman did not have rights before the court, and this particular woman did not have a husband to stand with her. Furthermore, she had little money, so she could not sway the judge with wealth or means as was typical of those days. Still, despite these formidable obstacles, she kept coming to him with her plea.
The parable teaches us three things that apply to our lives today. One, the widow prayed and did not lose heart or get discouraged. Her requests and faith in the Lord kept her eyes on Him instead of the issues themselves. Two, she understood that her access to God and His abundant provision superseded that of the selfish judge. The law could not block her from receiving what the Lord could give her. Three, she acted like a child of God and not a hopeful stranger. She knew that God is a good Father and that He is attentive to the cries of His children, concerned about our needs, open-handed with His gifts, and ready to respond.
We would do well to emulate the widow because verse 7 tells us that God will bring justice to his chosen ones, who cry out to him day and night; He will see that they get justice quickly. Knowing this truth, promise, and the heart of God should empower us with spiritual confidence. The widow did not quit or give in on the brink of what was in store for her faithfulness. She was steadfast in her belief that God was still sovereign, and despite losing her husband, she was far from alone. These beliefs enabled her to secure justice, find success, and experience a miracle. It can be for us as well if we don't give up.