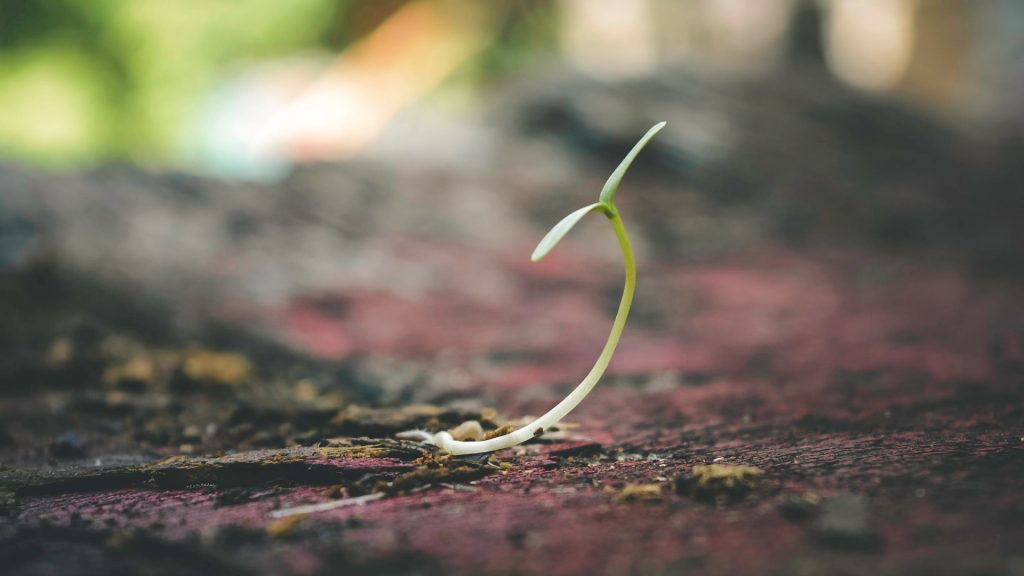 Read This Week: John 11
Jesus, once more deeply moved, came to the tomb. It was a cave with a stone laid across the entrance. "Take away the stone," he said. "But, Lord," said Martha, the dead man's sister, "by this time, there is a bad odor, for he has been there four days." Then Jesus said, "Did I not tell you that if you believe, you will see the glory of God?" So they took away the stone. Then Jesus looked up and said, "Father, I thank you that you have heard me. I knew that you always hear me, but I said this for the benefit of the people standing here, that they may believe that you sent me." When he said this, Jesus called in a loud voice, "Lazarus, come out!" The dead man came out, his hands and feet wrapped with strips of linen and a cloth around his face. Jesus said to them, "Take off the grave clothes and let him go." – John 11:38-44 NIV
John 11 is not for the faint of heart. It has intrigue, suspense, an untimely death, suffering, friendship, the power of love, and a resurrection. In many ways, this chapter is, at the same time, the most devastating and the most glorious in all of John's Gospel. In it, we see Jesus in his humanity and divinity like never before and realize that God cares about us, our hurts, and the small details of our lives.
First, we see the intimacy and friendships that Jesus enjoyed and modeled for us. The Bible tells us that he had a close relationship with three siblings, Lazarus, Mary, and Martha, and he loved them. Verse 5 says Jesus loved Martha and her sister and Lazarus. However, almost immediately into the passage, we get troubling news. Jesus received word that Lazarus had become ill, and his sickness was dire. The sisters sent word to Jesus, Lord, the one you love is sick. What Jesus does next is both intriguing and transcendent.
Upon receiving the news of Lazarus' situation and health, Jesus does not break down, and he doesn't go running to his town to save the day. His reaction is peculiar but also missional. He calmly looks at his disciples and says, this sickness will not end in death. No, it is for God's glory so that God's Son may be glorified through it. Nothing, including the terminal sickness of a friend he loved, would distract or stop Jesus from accomplishing the divine mission that He was on, which is done in God's timing and for an eternal purpose. 
We should not view Jesus' response to the bad news as unfeeling or cold but as an opportunity for the Lord to show off His mighty power and bring glory to Himself. According to His will, this miraculous timing is the same thing He does for us through our complex and challenging circumstances.
After some time, Jesus decides to go and tend to his friends and address the situation of Lazarus. Right before they leave, he says to his disciples, Lazarus is dead, and for your sake, I am glad I was not there so that you may believe. But let us go to him. That seems odd, but the disciples and everyone involved would soon understand and see what he meant. They would know as we have and do in our lives that God rescues, restores, heals, and revives things for our good and His glory. He sets things right so that our faith is affirmed and we are assured of His love and goodness. And in doing this for us, others believe in His glory and power. 
In the fantastic climax of this chapter, Jesus arrives at the place where Lazarus is buried and has an amazing exchange with Martha in verses 21-27 about God's timing, His identity, and His capacity to do things in the world that no one else is capable of:
Lord, Martha said to Jesus, if you had been here, my brother would not have died. But I know that even now, God will give you whatever you ask. Jesus said to her, Your brother will rise again. Martha answered I know he will rise again in the resurrection on the last day. Jesus said to her, I am the resurrection and the life. The one who believes in me will live, even though they die, and whoever lives by believing in me will never die. Do you believe this? Yes, Lord, she replied, I believe you are the Messiah, the Son of God.
Martha is just like us; she wanted her immediate need met when God had a different, more glorious plan for her, the entire family, and all those who witnessed and heard what was about to happen. She had a limited vision of who God is, as we often do in our own lives. We want Jesus to show up at our timing and heal the sick when He has the authority, power, and supremacy to show up at His timing and raise the dead. He is capable of exponentially more than we ask or think.
Finally, John tells us that Jesus cried over his friend, gathered himself, and told Lazarus to walk out of the tomb. It is an unbelievable scene and a display of what God can do in our brokenness and lives. It also shows how his miracles draw an unbelieving world into faith. Verse 45 says many Jews who had come to visit Mary, and had seen what Jesus did, believed in him. God doesn't just make things better in our world; He makes dead things live again. There is no one like our God.