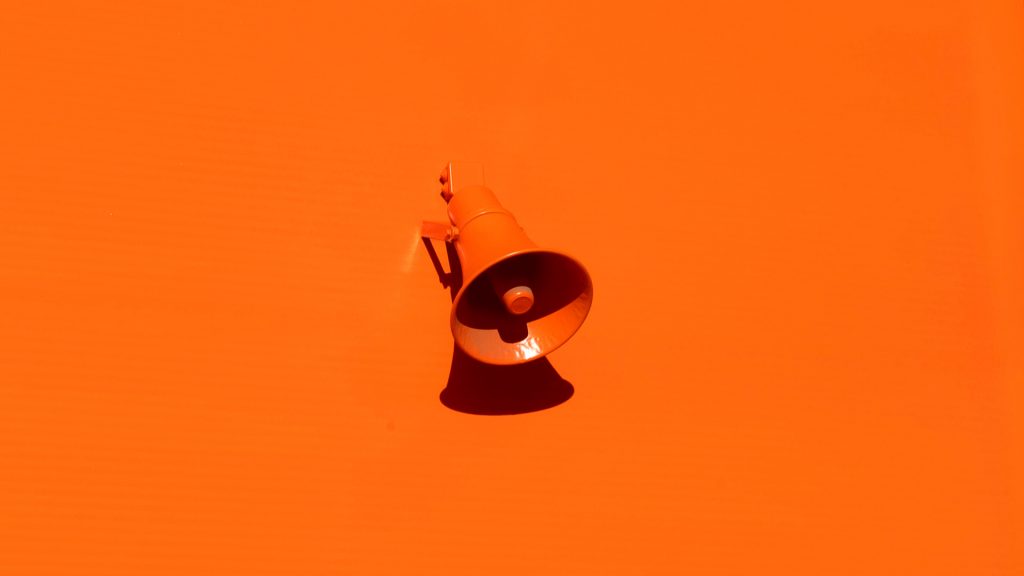 If I speak in the tongues of men or angels but do not have love, I am only a resounding gong or a clanging cymbal. If I have the gift of prophecy and can fathom all mysteries and all knowledge, and if I have a faith that can move mountains, but do not have love, I am nothing. If I give all I possess to the poor and give over my body to hardship that I may boast, but do not have love, I gain nothing. – 1 Corinthians 13:1-3 NIV
Several years ago, the National Collegiate Athletic Association made a rule that effectively banned the use of artificial noisemakers from all athletic events. An artificial noisemaker is a manufactured thing that makes a loud noise or sound such as a megaphone, whistle, air horn, firecracker, or bell. The NCAA unanimously agreed that artificial noisemakers were not an authentic part of the experience and were a hindrance that could negatively affect the outcome of a game.
In 1 Corinthians 13, Paul is writing to a group of people that are arguing over the significance of their spiritual gifts. They are fighting over which ones are superior to the others and how speaking in tongues fits into it all. But Paul cuts right through all of that and says, "If I speak in the tongues of men or angels but do not have love, I am only a resounding gong or a clanging cymbal."
As they argued about the relative value of the gifts, Paul emphasizes love and reiterates that without it, none of the gifts matter. Without love, the gifts don't honor God or help others. He says that we may be able to speak with the eloquence and power of an angel, but if we don't have love, our gifts are artificial noisemakers. They are inauthentic distractions that hinder our true purpose as Christians.
All speech, action, and behavior that is not expressed in love is nothing more than a nuisance for other people. Our gifts, without love, don't attract people to God and a relationship with Jesus. Paul even states that the absence of love negates our faith and reduces the good things we do for others to nothing. In essence, deeds without love, are not indicative of the Christian life and in the end, negatively affect the impact for God.
This passage makes it clear that love is the most important. Paul says in verse 13 that it is the greatest of all emotions and expressions. It takes precedence over all of our gifts, talents, and abilities. Spiritual gifts, no matter how exciting and wonderful, are useless and even dangerous if they are not used in love. Without love, they are artificial noisemakers, but with it, they become beautiful music that profoundly moves people and communicates the heart of God in a melodic and pleasing way.
God-honoring and effective gifts are ones underwritten by a love that is patient and kind and not proud. Love that honors other people and is selfless. Love that leads to forgiveness and peace. Love that does not tolerate bad behavior and is only interested in seeing the truth win out. Love that earns trust, protects people's hearts, inspires hope and never goes away or fails. This type of love is supposed to be the real soundtrack to the life of a believer and servant of Jesus. This type of love makes all the difference.