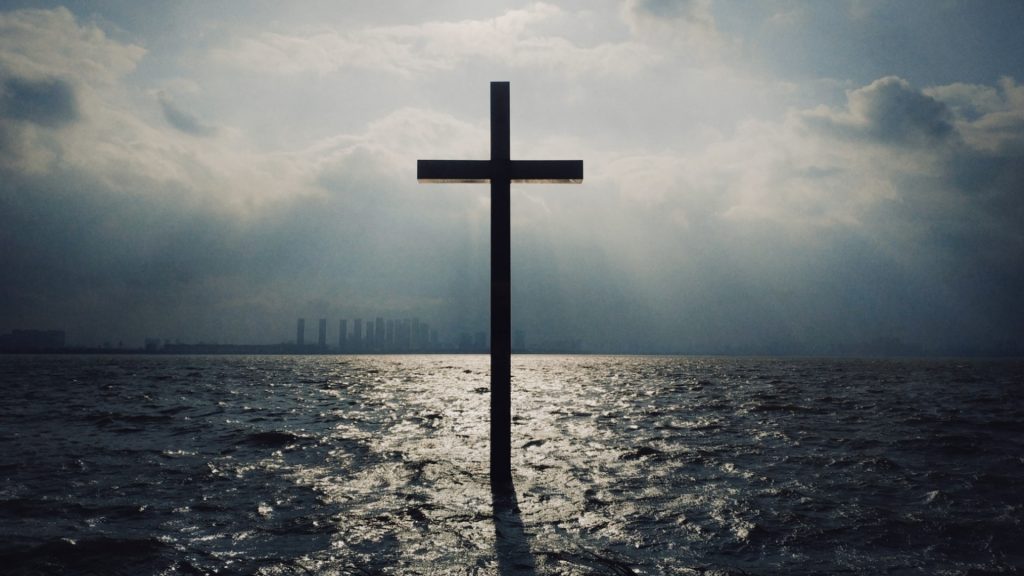 Read This Week: Matthew 27
They came to a place called Golgotha (which means "the place of the skull"). When they had crucified him, they divided up his clothes by casting lots. Above his head they placed the written charge against him: this is Jesus, the king of the Jews. From noon until three in the afternoon darkness came over all the land. About three in the afternoon Jesus cried out in a loud voice, "Eli, Eli, lema sabachthani?" (which means "My God, my God, why have you forsaken me?"). And when Jesus had cried out again in a loud voice, he gave up his spirit. At that moment the curtain of the temple was torn in two from top to bottom. – Matthew 27:33-37; 45-51 NIV
The tendency is to read Matthew 27 and lose sight of the spiritual and eternal authority still embodied in Jesus. It is easy to look at His arrest, His trial, His appearance before Pilate, and the antagonism of the crowd and think things have spun out of control. It is natural to believe that when one submits to custody, they still have rights but have lost all authority. But this was not the case with Christ. He retained all the authority of God while under the subjection to the processes of man.
This keeping of Jesus' authority can be seen in the way He responds to questioning. It did not make sense for someone accused of things that He was to respond in such a way to the charges. Pilate, the Jewish leaders, and the crowds are in turmoil, but Jesus calmly expresses faith in God. He is not afraid, for he knows that no human authority will decide his fate. He is still in control. Verses 11-14 capture this remarkable moment:
Meanwhile, Jesus stood before the governor, and the governor asked him, "Are you the king of the Jews?" "You have said so," Then Pilate asked him, "Don't you hear the testimony they are bringing against you?" But Jesus made no reply, not even to a single charge—to the great amazement of the governor.
Jesus kept His authority in the laying down of His life according to the will of God. Even while going through a trial, being wrongfully accused of a crime, being beaten, humiliated, condemned to die, and placed on a cross, He still had the power to be the sacrificial atonement for our sins. Jesus said to the disciples and His followers that no one takes His life from Him. He gives it upon His own accord and in sync with the will of the Father. He has the authority to lay His life down and the authority to take it up again. This authority is how He was able to say with finality and make these things happen in verses 45-50:
About three in the afternoon Jesus cried out in a loud voice, "Eli, Eli, lema sabachthani?" (which means "My God, my God, why have you forsaken me?"). And when Jesus had cried out again in a loud voice, he gave up his spirit. At that moment the curtain of the temple was torn in two from top to bottom.
In His eternal power and authority, God is always in control. He never gives up His authority. No person, no entity, no process, no human construct, philosophy, or opposition can strip Him of His sovereignty and supremacy. Even when it looks bleak and as if all hope is lost on earth, God remains in control. Even as Jesus was arrested, tried, beaten, crucified, and buried, He was still in the driver's seat. No one has the authority to take His power or His ability to accomplish His will. 
Believers should be encouraged by the truth and promise that God is always in control. His authority is gracious and merciful because it offers us salvation and a relationship with the glorious and righteous Savior. His authority is loving because it sustains us through all the seasons and challenges of our lives.