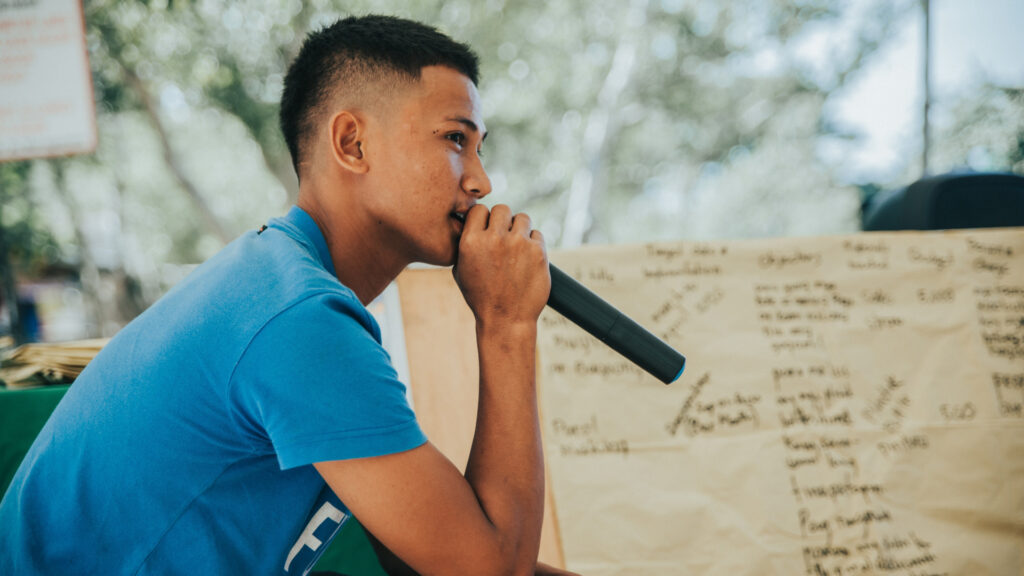 Read This Week: Revelation 10
Then I saw another mighty angel coming down from heaven. He was robed in a cloud, with a rainbow above his head; his face was like the sun, and his legs were like fiery pillars. He was holding a little scroll, which lay open in his hand. He planted his right foot on the sea and his left foot on the land, and he gave a loud shout like the roar of a lion. When he shouted, the voices of the seven thunders spoke. – Revelation 10:1-3 NIV
This chapter begins a section of Revelation that describes the events and movements in the middle of the seven years of tribulation. During this time, the Antichrist comes to power by promising peace, unity, and protection of the Jewish people. Then, after three and a half years, he will go back on his word and violate and infiltrate the temple he helps them rebuild in Jerusalem, thus beginning a season of confusing and brutal persecution of the Jews. It will be an alarming time for everyone on earth and one of great hardship. But the people of God will not be without testimony in the world among all of the disorder and reign of evil.
Chapter 10 tells us about the testimony of the mighty angel. Verse 1 says that he was robed in a cloud, with a rainbow above his head; his face was like the sun, and his legs were like fiery pillars. This fantastic description and scene of power and majesty are reminiscent of the Lord. The elements of the rainbow, sun, and fire are those used to describe Jesus himself. The angel holds a scroll with the rest of the revelation that John will record and provide. Earlier, we saw that Jesus is the only One worthy to break the seal and unravel the scroll, and it would make sense that He would be the One to deliver the rest of the message.
Earlier in Revelation 5, we also saw that Jesus is the long-awaited Lion of the tribe of Judah, and here, in verses 2-3, it says He planted his right foot on the sea and his left foot on the land, and he gave a loud shout like the roar of a lion. If indeed this angel is the Lord Jesus Christ, that indicates that amid all the rampant chaos of evil, spiritual disobedience, and the command of terror under the Antichrist, there is still a powerful testimony of Christ in the world. The presence and power of Jesus will be preeminent even though it will look like the Enemy is gaining a foothold and winning. He will still be under the power and authority of Christ in the latter days, and many witnesses will rise and testify to God's goodness and salvation.
This testimony of the angel should encourage us for the future and in the here and now. It should inspire us to testify to God's love, grace, mercy, and forgiveness through Jesus Christ amid our present age's seeming despair and desperation. It should encourage us to share our testimony of salvation and how the Lion of Judah has changed us, how He rescued us from darkness and the control of sin and set us on a new, eternal path of righteousness. A testimony could make all the difference for someone in our lives and generations to come.