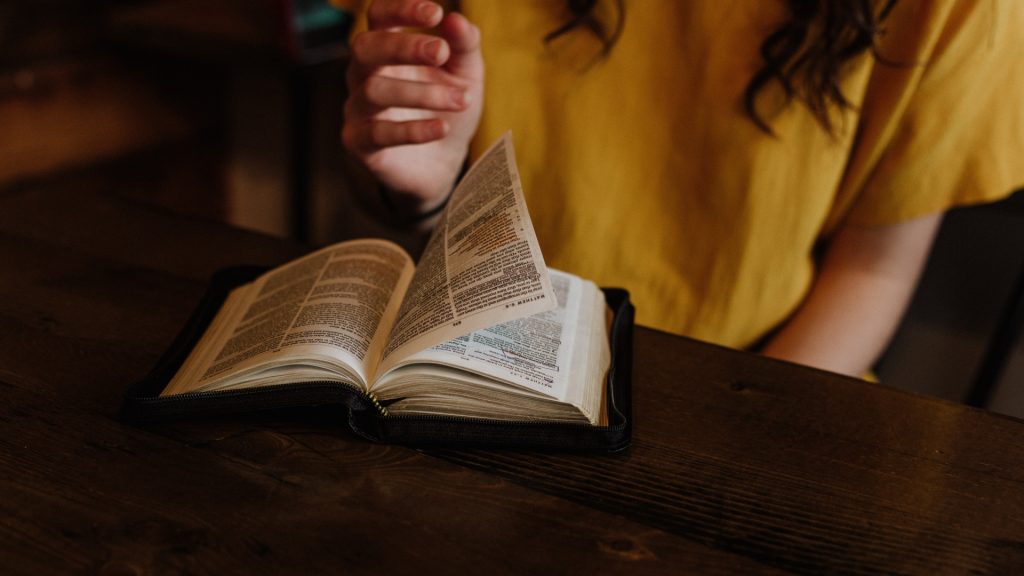 Read This Week: 1 Corinthians 1
For the message of the cross is foolishness to those who are perishing, but to us who are being saved, it is the power of God. Where is the wise person? Where is the teacher of the law? Where is the philosopher of this age? Has not God made foolish the wisdom of the world? For since in the wisdom of God, the world through its wisdom did not know him, God was pleased through the foolishness of what was preached to save those who believe. For the foolishness of God is wiser than human wisdom, and the weakness of God is stronger than human strength. – 1 Corinthians 1:18, 20-21, 25 NIV
We live in a world of incredible access to knowledge and information. If we want to know what the capital of North Dakota is, we can immediately find the answer. If we want to know where Kanye West is from or the back story of our favorite athlete, it is simply a click away. However, this unprecedented access hasn't made us wiser. It has given us a false sense of understanding that has led to arrogance and the proud belief that we're all knowledgeable experts on a variety of topics.
The Apostle Paul addresses this same issue and mindset among the people and church of Corinth in the book of 1st Corinthians. The church there was falling apart because of sin, division, and people trading God's wisdom for faulty human knowledge. As in modern society, when you have a bunch of proud people depending solely on their reason and intellect, there are going to be problems in every walk of life.
In the first chapter, Paul gets right to the heart of the issue. He makes it clear that their disregard for God is the reason for all of their turmoil and problems. The keyword in this opening part of his letter is wisdom. He uses various iterations of wisdom 13 times to create a contrast between God's wisdom and the knowledge of men.
The revealed wisdom of God through Christ is far superior to anything a person thinks they know or could come up with. Verse 25 says, "For the foolishness of God is wiser than human wisdom, and the weakness of God is stronger than human strength."
God is always seeking to make himself and his wisdom known. He uses several ways to show us who He is and what we should do. God reveals himself through the Bible, through nature, through the conscience, through events and circumstances, through other people, and through the person and teachings of Jesus Christ. There is no excuse for us to not know God, to not access His wisdom and apply His knowledge to every situation and circumstance in our lives.
We cannot know God and his ways through our means and knowledge alone. Verse 21 states that "the world through its wisdom did not know God" meaning that we cannot access God's truth and power on our terms. But if we humble ourselves in light of the cross and walk away from the arrogant reliance on our reason, intellect, and technology, we could have the uncommon sense and supernatural wisdom we need to succeed in life and to glorify God.
If we truly seek the Lord, our decision-making, business dealings, relationships and everything we attempt can be underwritten by the clarity, foresight, judgment, and acumen that comes from God's perfect wisdom. There is no limit to what we can accomplish. There is no boundary to the health of our relationships. There is no obstacle or sin we can't overcome and there is no cap on what we can do for God when we exchange our common knowledge for the uncommon sense of God's wisdom.
Paul summed it up this way in verse 18, "For the message of the cross is foolishness to those who are perishing, but to us who are being saved, it is the power of God."